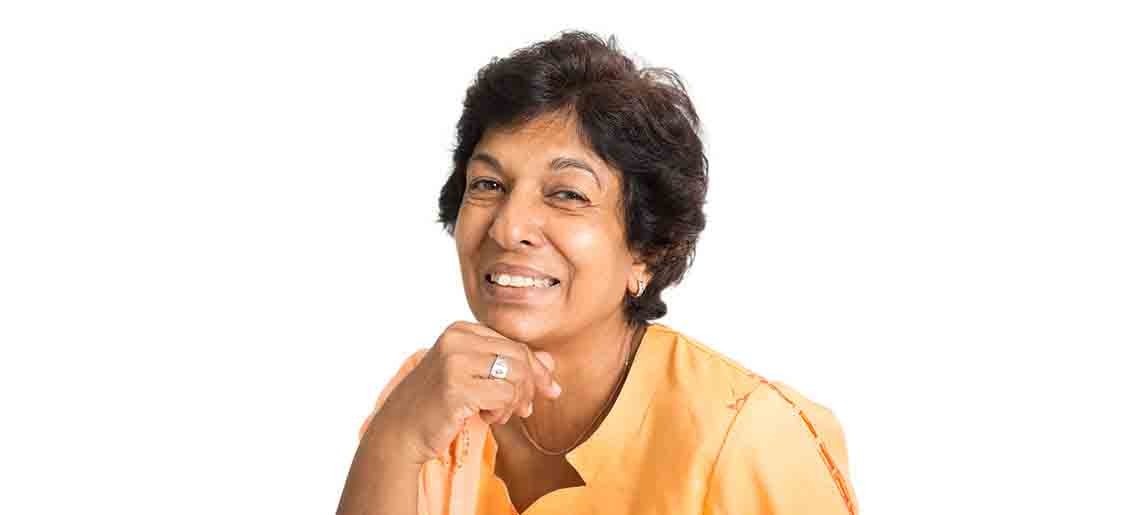 The needs of the elderly are complex, and it is no surprise that they need special attention. So, how does one ensure holistic care for them? The best way of ensuring their best health is to seek help from a multidisciplinary team designed for elderly care, like the teams at Samvedna Care.
What constitutes Holistic Care for the elderly?
As most commonly observed, the elderly and their complex needs require an array of professionals to formulate and execute comprehensive care plans. Care managers at Samvedna Care employ a variety of methods that help cater to all the needs of the elderly.
Holistic care for elders constitutes:
Health Care
Samvedna Care has a variety of health care packages on offer that integrate a multidisciplinary approach to manage the health care need of senior citizens. The team of experts includes Doctors, Nurses and Care Managers who help track the health and wellbeing needs of seniors. Samvedna Care's health care encapsulates the following:
Availability of Doctors on call,
Nursing and ICU Care at Home,
Pre-post Surgical Care,
Nurse on call,
Physiotherapy (Samvedna Care has one of the best physiotherapy services for seniors in Delhi),
Diagnostics,
Medication Management,
Ambulance Assistance,
Care Management (perfect for elders living alone), and
Medical Equipment – Rental.
If you too are looking for medication management for older adults in Delhi, you now know who to contact!
Emergency Support
The emergency support services at Samvedna Care account for any and every health-related mishap that could occur in the life of an elderly. The emergency services are Samvedna Care extend to:
Ambulance Assurance (ambulances equipped with BLS and ALS will be made available in times of emergencies),
Dedicated Care Manager Support,
Hospitalization Support (dedicated care managers facilitate the elderly throughout the hospitalization process),
TPA Clearance (assistance with settlements of hospital bills and coordinating with insurance providers for cashless transactions and reimbursements),
At-Home Consultation by Doctors, and
24*7 Support Helpline (ensuring that the elderly are never left alone during any case of emergency).
The provision of exceptional emergency services from Samvedna Care brings great comfort to a lot of elders in and around Delhi.
General Well-being
Everyone wants their senior family members to lead a happy and peaceful life. And with Samvedna Care's General Wellbeing Services, the quality of life of the seniors, especially those with limited mobility and social interaction, is made better in ways more than one! The interactive programme keeps them active and engaged through physical, mental and social activities, all in the comfort of their home.
The services under Samvedna Care's General Wellbeing programme are:
Companionship Services (Care Associates that engage the elderly in meaningful conversations, discuss current affairs, play board and card games, etc.),
Logistics Services (The elderly are assisted with managing their chores like banking, bill payments, transportation assistance, paperwork, online shopping assistance and much more),
Recreational Activities (accompanying the elders for movie outings, lunches, meeting friends and relatives, leisure shopping and other social outings),
Family Respite,
Transportation Arrangement & Travel assistance,
Banking Assistance,
Hospital Assistance (accompanying the elders to the clinic/hospital for doctor consultations, reviewing the medical history and understanding the prescriptions and recommended line of recovery and follow up visits),
Online Shopping, Bill Payments,
Appointment Management (assistance with making appointments for salon, doctor, dentist and hospital visits),
Meal planning & Diet Monitoring (the experienced dieticians help with meal planning and diet monitoring, and stay in regular touch with the elderly),
VISA/Passport Assistance (assistance with travel documents and documentation), and
CGHS/Health Insurance Support (assistance with CGHS medicines reordering, CGHS references and providing support for medical insurance claims).
The general wellbeing is a crucial part of providing holistic care to the elderly, and Samvedna Care is celebrated for its General Wellbeing Programme.
Intellectual Companionship
Many of the elderly post their retirement find it difficult to maintain their previous interests and try to pick up new ones due to the change in their circumstances (limited mobility, relocation to new cities and changes in responsibilities). Samvedna Care's intellectual companionship program encourages purposeful engagement and the maintenance of a routine which are paramount to maintaining a healthy and fulfilling lifestyle.
The following aspects constitute Samvedna Care's Intellectual Companionship services:
Mind stimulation Activities,
Motivational and counselling support (providing counselling support as well as psychological assessment for elderly), and
Technology Support (sessions on internet, email, social media and online transactions handling among others).
Psycho-social support is paramount to the holistic wellbeing of the elderly, and Samvedna Care prides itself on its Intellectual Companionship Services; the reasons are all mentioned above.
Home Care Management
Samvedna Care senior citizen home care services are one of the best home care management and services for senior citizens in the whole of NCR. Right from housekeeping services, restocking groceries, coordinating monthly transactions to receiving assistance with maintenance and supervision of repair work, Samvedna Care can help set up the home security for the elderly and even perform safety audits from time to time.
Following are some of the services that can be availed under Home Management from Samvedna Care:
Home Security,
Safety Audits,
Weekly Housekeeping Services,
Planning and Coordinating Monthly Transactions, and
Technological Assistance (facilitating the elderly at their homes with concerns to broadband and other digital services).
Lab Tests
Samvedna Care takes care of all the diagnostic needs of the elderly. They even provide booking assistance for a variety of tests that are not only easy to book but also priced at special rates. The entire range of lab tests include:
Blood Sugar (HBA1C),
Complete Blood Count (CBC),
Lipid Profile,
Kidney Function Test (KFT),
Liver Function Test (LFT),
Thyroid (TSH),
Diabetic Profile, and
Vitamin B12/ Vitamin D.
Lab tests and diagnostics are inevitable at old age, which is why Samvedna Care offers a host of them to ensure the best health of the elderly.
With services that cater to every need of the seniors, Samvedna Care ensures the holistic care of your elderly loved one!