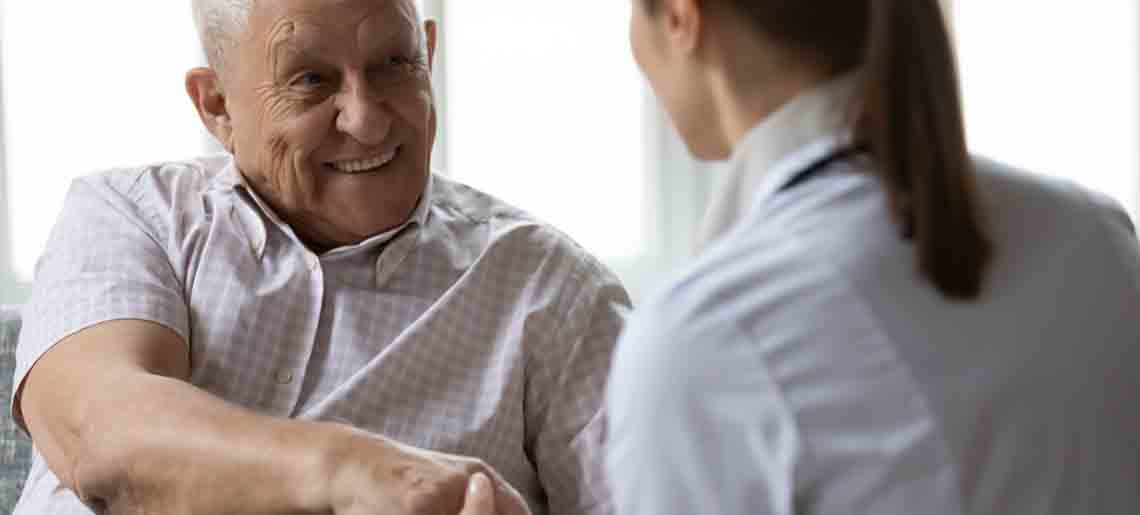 Researching home care services for the elderly can be overwhelming, and it is often tough to decide what will be best for your family. While some options include moving to a residential care facility which loosely translates to making significant lifestyle changes, there are other options too that work better with most. Personal caregivers and senior home care services are the perfect middle ground to ensuring elders stay in the comfort of their own home and still be able to enhance their quality of life.
Samvedna Care with its senior citizen services in Gurgaon, as well as attendant services in Gurgaon and Delhi, is the best way to provide the elderly with the perfect care. With that said, if you still prefer residential facilities or old age home in Gurgaon, Samvedna Care has you covered with that as well.
Senior Home Care Services Benefit
For times when you cannot be with them, personal caregivers and senior home care services benefit the elderly in multiple ways. Here are a few to consider:
Staying in the comforts of home
The primary benefit of home care services for the elderly is that your loved one can stay in a place that is most comfortable and familiar to them. To be able to sleep in their bed, use their bathroom, and continue with their daily routines means more to them than you may understand. Being in a familiar or known environment can be especially beneficial for those suffering from progressive conditions that affect the memory such as Dementia.
Personalized one-on-one care and companionship
Samvedna Care assures you that your loved one will receive specialized, one-on-one care when you have an aide come to the house. The personal nature of home care allows the elderly to be the primary focus of the caregiver. A caregiver's very job is to provide a level of attention and care that ensures your loved one is safe and feels comfortable. The elderly who often experience social isolation and feelings of loneliness get to see a familiar face, experience friendly conversations and a meaningful human connection. All of these things have a major impact on overall health and well-being of seniors.
They can still participate in the activities they love
The elderly enjoy spending time in their vicinity, be it a walk in a nearby surrounding, or just spending some time at the park, these activities bring the elderly a lot of joy and calm. With Samvedna Care's senior citizen services in Gurgaon, the elderly can stay in their home and still do these activities with the help of a personal caregiver.
Their quality of life will be improved and expedite the recovery
Employing a personal caregiver for your loved lifts them of their struggles immediately. The caregiver's goal is to make the life of the elderly simpler in any and every way possible. The quality of life is better for the seniors as they feel calmer, more relaxed knowing they don't have to worry about handling the everyday challenges all by themselves. Samvedna Care is known to provide some of the best personal caregivers and medication management for older adults in Delhi and Gurgaon.
Independence
The loss of independence concerns most seniors who consider care options. A huge advantage of home care services for the elderly is that your loved maintains control over many aspects of their daily life. Not only do they get to continue living according to their schedule but also receive assistance for when they need help with their diet or want to socialize. What's more, the personal caregivers or attendant services in Gurgaon from Samvedna Care even provide the seniors with a host of engagement activities to keep the elderly active and joyous.
As established by the points mentioned above, the benefits of personal caregivers, as well as senior home care services, are plenty. But they extend to so much more! Samvenda Care, with its Personal Caregiver Services and holistic approach to caring for seniors, benefits the elderly in ways more than one!