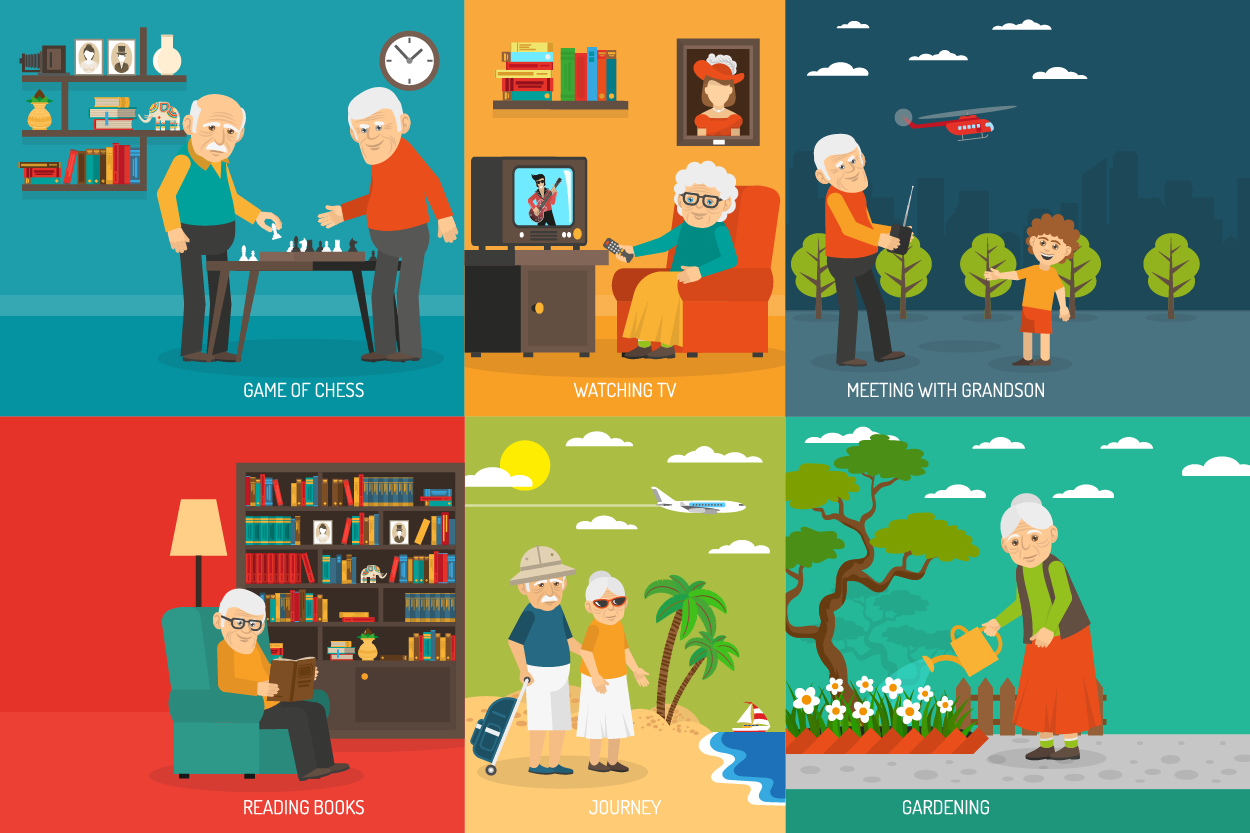 Mental health in the elderly has been a rising concern in today's world, given that the world is facing unprecedented times, added to the existing woes of ageing in elderly. As the seniors age, they retire, their children move to new places for jobs or education, and the elderly suddenly find themselves facing an empty nest. Added to this, is the adjustment to retired life, which may not always be easy for the seniors. During these times, when they are ageing and may be afflicted with physical and mental illnesses, they also find themselves with a lot of free time and are often confused on how to lead this new life. All of this can result in loneliness, anxiety or depression.
If the elderly are also having dementia or some other mental health issue, the symptoms may worsen with time. Thus mental health becomes an important part of senior care and should be taken into account early on. Keeping a track of their daily life, noting down any changes in behaviour or personality can help you understand if they are facing any mental health problems. It's a good idea to sign up for a psychological assessment for elderly if anything seems amiss or different. The seniors are also ageing physically and the reduced mobility may lead to a lack of confidence and heightened anxiety. This is why many elderly care centers today offer mental health services for seniors. However, there are some things you can start even at home or sign up for at-home services, to help the elderly deal better with mental health. Exercise for mental health involves both physical and mental activities, all of which combined can not only treat the symptoms but also slow down memory loss and improve coordination. Here are some ways to help the seniors lead a better life with a healthier mind:
Stay physically active
Staying active, physically, has numerous health benefits – both physical and mental. When they are in good health, they feel more confident and can lead independent lives. Elders can choose from a wide range of activities like walking, swimming, water aerobics, chair yoga etc. A simple walk around the neighbourhood every day can also greatly help their physical health and thus their mental health. If you are staying away or if the elders have any physical problems, you can opt for a trusted elder care service like Samvedna Care to provide all the assistance that the elderly would need.
Stay socially active
A major cause of depression and loneliness in the elders is the sudden lack of engagement due to retirement at work or the kids leaving the nest. Staying socially active during this time is extremely important and can help them feel more relaxed. They can also plan several activities like mental exercises and games which can not only keep them engaged but also slow down memory loss and improve coordination and orientation skills.
Opt for indoor games
Board games and puzzles and other indoor games stimulate the brain and help the seniors stay engaged for long durations. There are many games like card games and board games and puzzles especially designed for elders, which can help stimulate the brain, improve memory and offer entertainment. This is also a great way to stay socially active as they can make friends via games and puzzles in their neighbourhood or at a senior care centre.
Stay in touch with family and friends
Being in touch with the family members and old friends, can greatly improve the senior's mood and thus their overall mental well-being. Being involved with the children or grandchildren can give them a renewed sense of belonging and thus keep loneliness and depression at bay. Make attempts to keep them involved in the family to give them a sense of purpose in life.
Adopt a pet
If the seniors in your family are fond of furry friends, you can consider adopting a pet for their mental well-being. If they are physically alright, taking care of the pet can offer many physical and mental benefits. Taking the pet for a walk, socialising with others with pets, taking care of the pet and just being happy in the pet's company – there are many benefits to having a pet.
Take up a hobby
Nothing like a new hobby to keep the seniors engaged during this time. From gardening to doing creative work like creating artwork or cooking – there are many things that the seniors can take up as a hobby. Simply look into their younger selves and let them discover the joy of doing what they have always wanted to do!
Pick up a skill
If your seniors are in good health and are bored because of the lack of work, you can engage them in picking up a new skill like a new language or learning technology to help them stay engaged. Apart from the joy of learning something new, this is a great way to help them stay engaged and keep mental health issues in check.