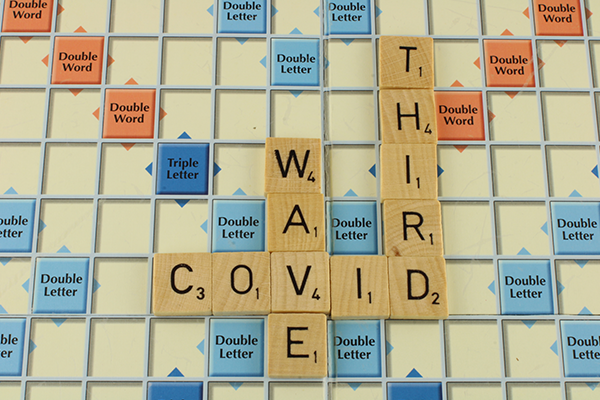 It's been almost two years since the start of the pandemic and the world is slowly settling down into what has come to be known as the 'new normal'. However, as we began to deal with the aftermath of the second wave of COVID 19, we were served yet another blow with the third wave of the pandemic. As researchers, scientists and doctors around the world struggle to come to terms with the new wave and find any solid data related to the same, there's only so much we have going in terms of knowledge, data analysis and predictions about this new variant. Thus far, we have seen the number of cases steeply rising, which has led to increased concerns and warnings about the infection rate of the variant. There is an increased and renewed sense of urgency about following all the Covid precautions and protocols, which seems to be the best bet against the virus. While many have suggested that the symptoms of the new variant may not be as severe, it is best to take all precautionary measures especially when it comes to senior care. With old age and reduced immunity, our elders are more prone to infections and severe symptoms. This makes it absolutely essential to take more precautions when it comes to senior care. Here are some precautions to take against Covid 19 for elders.
Getting all doses of the vaccine
We were lucky enough to have a vaccine ready in record time, as compared to previous such diseases. With the advent of medical research and technology, we now have access to vaccines that can effectively protect against the virus and even make symptoms less severe, if the person happens to get infected. Vaccines are the best bet against the pandemic and it is important to ensure that your elders get all the recommended doses. Consult your physician and get a health check-up for the seniors to determine if and when they should take the vaccines and boosters, if applicable.
Wear masks, maintain personal hygiene and social distancing
As doctors have repeated through the pandemic, there are three basic things that can help us keep ourselves safe against the virus. If the elders need to interact with others or step out, make sure that they have access to good quality masks, which act as a first barrier to the virus. Moreover, take extra precautions to help them maintain personal hygiene like washing hands frequently, avoiding touching outdoor surfaces and things and more. However, the best way to protect the elders is by making sure that they are able to maintain social distancing in these times. You can opt for online deliveries or deliver the essentials to their doorstep at frequent intervals. This will greatly reduce the risk of being exposed to the virus. And it is also important that they limit visits from both family and friends and avoid any social gatherings.
Opt for at-home nursing care
As times get harder, the elders may find it more challenging to step out for essentials or even doctor's appointments. Moreover, if the elderly have other ailments like physical issues and mental health issues, it's best to opt for at-home nursing services for elders, where the caregivers are vaccinated, follow all protocols and are well trained in taking care of seniors. With attendant services, you can also help the elders with their everyday tasks like refilling prescription medicines, scheduling doctor visits, shopping and more. 
Prepare for an emergency
As these are unpredictable times, it's best to be prepared for any kind of emergencies during this time. Whether you stay in a different place or with your elders, always have a plan for any emergency like the senior falling sick. Prepare an emergency kit with prescribed medications, first-aid essentials and other necessities. Keep the doctor's number handy and make a list of ambulance services in your city, who can come at a short notice. 
Stay mentally and physically active
As the elders are at more risk of infections, utmost care should be taken to keep them healthy – both physically and mentally. As social distancing measures are in place and outdoor exposure is limited, you have to get creative when it comes to keeping them fit. Easy exercises like walking, chair yoga, or even online exercise classes for seniors – all of these are great options to get started on the physical fitness journey. Multiple lockdowns, social distancing and the constant worrying about the pandemic – all of these can also take a toll on their mental health. So remember to stay in touch with them to keep loneliness and depression away. You can also encourage them to take up new hobbies or play mind stimulating games and puzzles to stay mentally active and agile.
Take care!