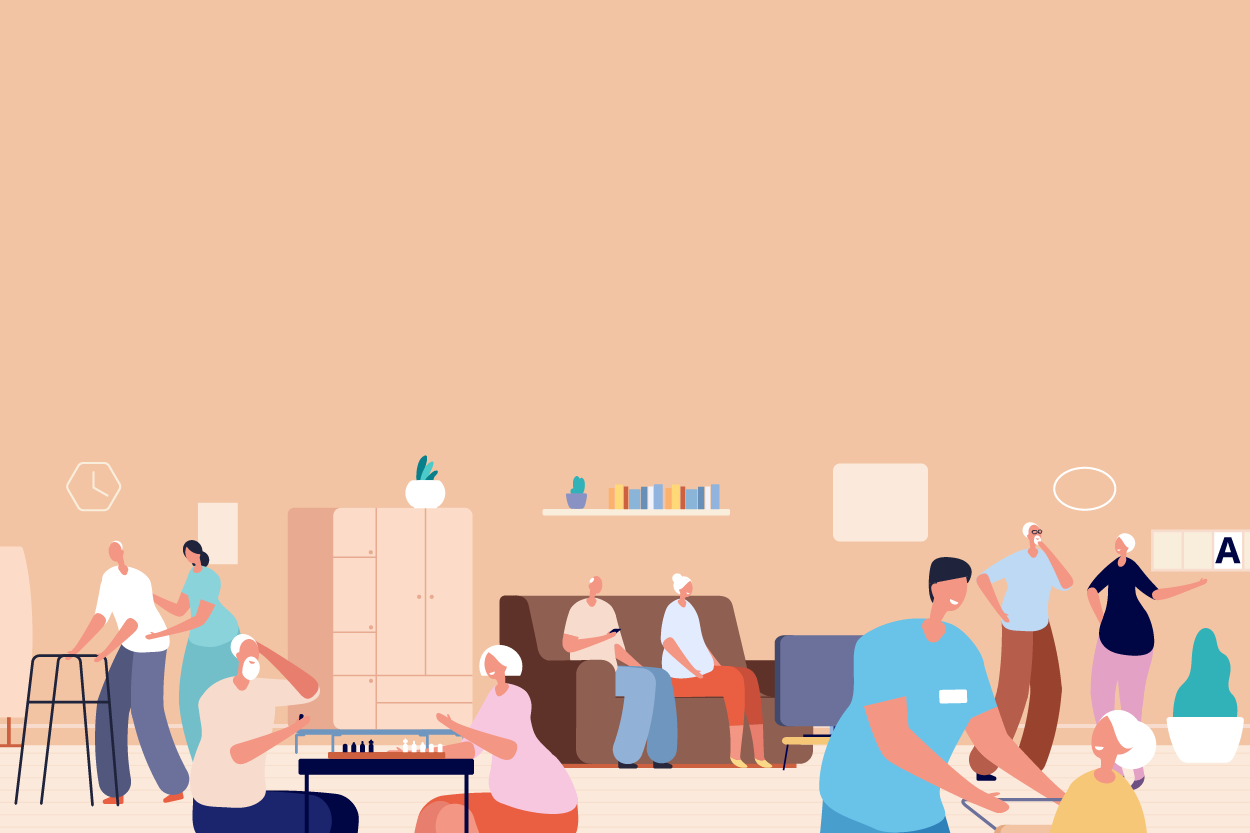 Covid-19 has posed many problems for everyone and some have been more affected than others. While the fear of the virus has been widespread, it has been especially hard on the elders who were a part of the vulnerable group, affected by the virus. We have seen all kinds of effects around us – while many youngsters were practically asymptomatic and recovered well, almost all elders have faced deteriorating health added to other concerns like shortage of breath, fatigue and more. However, the covid crisis in India is far from over and in these times it is a good idea to chart out a good health plan for the elderly recovering from Covid-19 in India.
As the elderly recover from the effects of the disease, they may find it difficult to do everyday tasks. There should be extra measures in place to help them in carrying out everyday physical tasks like taking a walk or taking medicines, even though they did it by themselves pre Covid. Moreover, the fear of the virus along with the numerous protocols about staying home can be taxing to the elderly's mental health as well. Thus, keeping all these things in mind, it is a good idea to look into home nursing care and attendant care services for the elderly. The nursing care services in Delhi are tailored to meet the needs of the elderly recovering from Covid-19 and employing their services can make the post-recovery phase easier for the seniors.
Home care nursing services include a myriad of things – ranging from basic needs to specialised care. There are many Covid recovery do's and don'ts that they keep in mind while caring for the elders, so you can rest assured that your loved ones are in the best hands. Entrusting a reliable organisation such as Samvedna Care for the covid care packages means that you get plenty of options and packages customised to meet the elderly's requirements. Their nursing care and attendant for home care in Delhi include assistance with bank and hospital visits, restocking groceries, refilling medication, managing appointments, bill payments, monitoring of overall health, grooming, home safety audits and regular health checkups. Apart from these, they also offer packages which include checking on the mental well-being of the seniors, which is especially helpful for seniors staying alone with limited social interactions. The attendants are well equipped to deal with mental health issues that can arise due to age like dementia and memory loss or even due to current isolation circumstances like social anxiety, loneliness and depression.
The experts at Samvedna Care understand the need of the hour and thus offer companionship packages and help with technology, to enable the seniors to stay connected and not delve into depression and loneliness. Moreover, they also take care of emergency services like ambulance assistance so you can have complete peace of mind. Post covid, the elderly may also face severe fatigue and lack of coordination – in these circumstances, services such as yoga, relaxation exercises, mind and body coordination exercises and diet monitoring can come in handy. These can greatly help in the quick recovery of the seniors. The care packages also offer counselling services, which can be useful for seniors who are suffering from depression, anxiety and other mental health concerns. They also offer specialised packages for seniors with Parkinson's disease, stroke patients and patients with spinal cord injuries. Their physiotherapy packages are ideal for age-related issues and other health concerns. 
Thus, attendant services for elders recovering from covid-19 is not only beneficial but also a must for quick recovery. Post covid recovery can be a tricky period, one that needs to be navigated with expertise and utmost care. The attendants are trained in elder care so they are well equipped to deal with everyday concerns as well as emergency care, which other home members may not be able to provide. During these times, it is not uncommon to feel lonely and aloof, given that there is limited socialisation and the advancement of technology has also made the seniors feel a little left behind. Care packages for seniors keep all of these in mind and offer help with connectivity and counselling, so the seniors don't feel depressed or anxious. In times like these, it is especially imperative to look after the mental health of the seniors. Moreover, covid comes with its own set of challenges and while the post covid recovery phase may be different for everyone, almost all elders can do with a little specialised care and help to recover faster and bounce back into their pre covid self. Whether they need help navigating everyday life or need a little companionship to feel better – at-home nursing care can take care of it all. If you have a senior recovering from Covid, it is best to get in touch with experts to ensure a smoother, faster and healthier recovery.