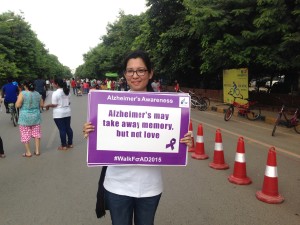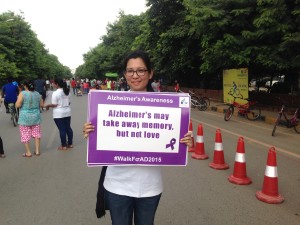 Dementia is a syndrome, a cluster of symptoms that affects almost all the domains of life: intellectual, behavioral, social abilities, and that interferes with daily functioning. It affects an individual's ability to function at work, in social relationships and in their daily activities. Younger onset dementia, early onset dementia and pre senile dementia are all terms that refer to dementia developed before the age of 65.
There is conflicting information about the prevalence of young onset dementia. Too often it is difficult to identify a person with younger onset dementia. Proper diagnosis that involves detailed medical history, complete psychological, neurological or medical assessments, and lab tests is often required to ascertain whether the symptoms experienced are due to dementia or presence of some other medical condition.
Possible causes include:
Genetic factors
Head Injury
Stroke
Cerebrovascular disease
Death of brain cells
Down's syndrome
In the past few months, we have made many home visits to individuals with dementia particularly those with younger onset. While a 48 year old independent working lady, mother of two children had strong physiological changes that led to her younger onset FTD, in another case it was Down Syndrome to a 50 year old gentleman that further lead to its co-condition: Dementia.
Having seen such and many other patients, one thing is clear: Life becomes far more complicated and tough for those who go on to develop this condition. Once the person is labelled so, they may undergo a lot of life changes some of them being:
1. Disengagement with others
2. Too young to fit into aged care facilities
3. Loss of sense of identity
4. Loss of friendships
5. Fear and humiliation attached to the diagnosis
6. Refusal of palliative care
7. May be treated as a lie, for example: are you hiding something.
We recently met a now 60 year old house wife who has Dementia (Younger Onset), where both lack of family's acceptance and neglecting proper treatment coupled with multiple health ailments, has led to a quicker progression of the condition. She developed symptoms almost 6 years back.
How the daily living of a person with younger onset dementia gets affected:
People with dementia typically encounter difficulties performing activities that were once very easy. It is possible to help the person to continue performing their everyday activities. Although younger people experience similar symptoms to older people with dementia, the impact on their lives is much greater. Younger people are more likely to still be working when they are diagnosed. Many will have significant financial commitments such as a mortgage, loans etc. They often have children to care for and dependent parents too. Their lives tend to be more active and they have hopes, dreams and ambitions to fulfill.
Driving is also a major factor when dealing with dementia as it involves remembering a route, how to change gear and what road signs mean. But in a person with dementia has problems with these abilities, and they tend to affect the ability to drive as the disease progresses.
Caregiver tips to enhance daily living of the individual
We can help to make these daily activities easier, or at least more do-able. We improve a person's quality of life by prolonging that person's independence, and by making her feel that he/ she is being productive.
1. Create a safe environment
2. Establish a good routine.
3. Allow the individual to work.
4. Provide physical and mental exercises.
5. Allow the person to stay socially engaged.
6. Minimize stress.
7. Proper medication management.
Apart from these it is important to have timely discussions with our loved ones. Since most of the decision making abilities are still intact, it is necessary to ensure crucial medical and legal settlement are done for the future.
---
We at Samvedna Senior Care aim to help seniors live happy, active and independent lives, in the comfort of their home and community through interactive caregiving.
Samvedna Senior Care was established in October 2013 with two complementary goals – firstly to provide quality home care services to seniors with limited mobility and social interaction due to various constraints, and secondly to facilitate stimulating community interaction and participation.
Our Dementia Care services are –

At-home services –
Dementia intervention activities by trained Care Specialists (already mentioned above). These services are available in Delhi NCR and Guwahati
More – Dementia Care
Please call us for more info – Delhi NCR – 98184 21446, 124 4229659 | Guwahati – 9864015872
Cognitive Wellness Programme, Sector 57  Gurgaon  –
Samvedna's Cognitive Wellness Programme is designed for seniors with mild cognitive impairment, early dementia or Parkinson's, and elderly lacking in enthusiasm and motivation. The aim is to stimulate the mind of the elderly to slow the progression of the disease or impairment. The sessions are 3 days a week, 11AM-1PM.
More – Enterprise Wellness Plan
Dementia Support Group –
Our Dementia Support group in Delhi NCR and Guwahati is a platform for caregivers to share feelings and support each other.
More – Join a Support Group
Please call us for more info – Delhi NCR – 98184 21446, 124 4229659 | Guwahati – 9864015872