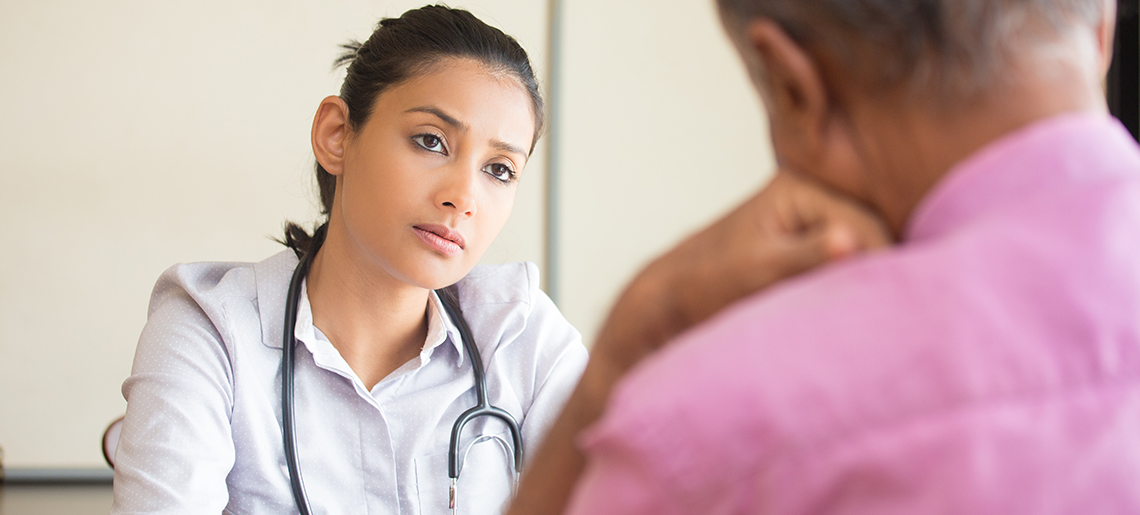 This blog is written by our clinical psychologist Meenakshi Chopra, MSc, MPhil.

No visible symptoms, no runny nose, just a head full of darkness.
No fever or rash, no fracture or sprains, just a longing for something, I can't explain.
It is very commonly seen that as people get older, they start worrying about their health. They look for signs and symptoms and try to comprehend what their bodies are trying to tell them.  Upset stomach? Let's see a gastroenterologist. Difficulty breathing? We should consult a pulmonologist. One sign and people rush to seek expert medical opinion. And many a times, the doctors are unable to find anything physically wrong with their body.
A confused senior might feel, "This doctor knows nothing, I should seek a second opinion." Further visits may lead to similar results and they might be suggested psychiatric opinion. Although difficult to understand, but many psychological illnesses come under the garb of physical manifestations. An individual with depression might develop aches and pains in the body. Or one's gastrointestinal issues might have developed because of anxiety. Forgetfulness and confusion might indicate some underlying psychological issues. Headaches, difficulty in breathing, upset stomach, faint feeling, racing heartbeat in the absence of any physical cause might indicate psychiatric problems.
Here comes the necessity of going for regular mental health checkups, particularly for the elderly. Because the elderly are more prone to showing physical signs when they develop psychological problems. Just as we take care of our physical health and go for regular physical checkups, we must understand the need for regular mental health screening. Just like physical illnesses, most psychological problems are treatable.
Samvedna Care is organizing a Free Senior Health checkup & Memory Screening Camp in Anand Niketan on the 19th February, 2020 from 3 pm to 5 pm. Please contact us if you wish to register for the same. We would be happy to help. Always remember, early detection and intervention for psychiatric problems contributes to increasing one's general well being and overall satisfaction with life.