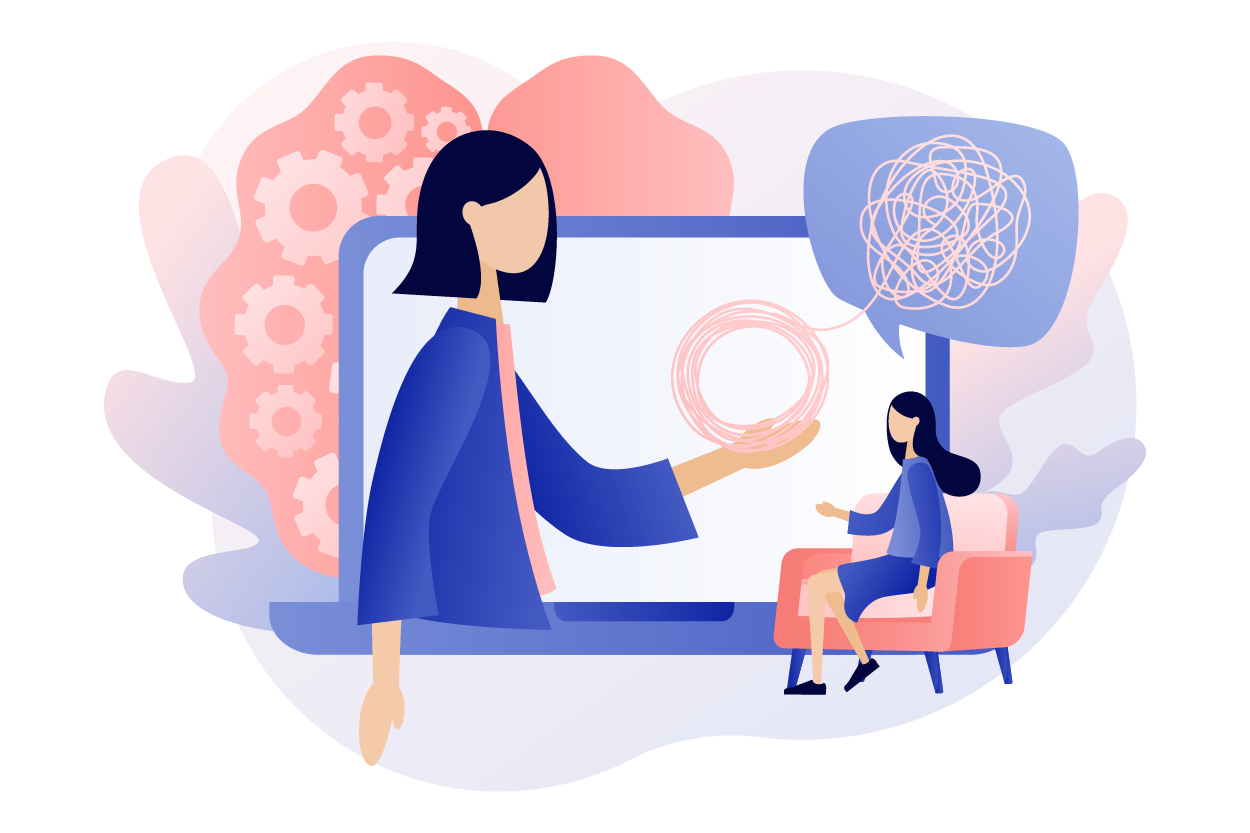 Getting older is a part of life and comes with both its benefits and challenges. It is finally time for the elderly to settle down, relax and not rush to work – however, this is also the time when they face physical and mental health issues. Apart from mobility issues bogging them down, it is time that they face physical ailments due to age. At this age, they also find themselves suddenly free and thus may wonder about the things to do around them. Empty nest syndrome or the children leaving the parents' home is also another cause of aggravating anxiety or depression in the elderly. Moreover, the elderly's generation is not as exposed to the perils of mental health and often don't know the symptoms. While physical ailments are noticeable, social stigma and unawareness cause mental health issues to be brushed under the carpet, thus making the elderly suffer in silence. Thus, it is very important to keep an eye on their behaviour and any changes, so timely intervention with counselling and therapy can help take better care of the loved ones.
There can be many causes apart from ageing, which can lead to mental health concerns in the elderly and thus call for many types of counselling. Families where three generations live together can sometimes find it difficult to find a middle ground when it comes to adjusting – in such cases, family counselling can help everyone out. Through family counselling, every member can voice their opinions and feel heard and not ignored. It is a safe and non-judgemental space to talk about things that have been causing discord among the members or just making them unhappy. Oftentimes, these causes are a part of everyday life like different values, different styles of parenting, lagging behind in technology etc. Family counselling can not only help recognize the issues, but also teach the importance and implementation of open communication, through which most family matters can be solved.
Early signs of memory loss or the onset of dementia or Alzheimer's also are other concerns in the elderly. While these are mental health concerns, their impact can be found in the daily lives of the elderly. Owing to lack of coordination, weakened cognitive skills and memory loss, the elderly may find it difficult to do everyday tasks. They may lose their way or find it cumbersome to grasp things or engage in conversations. In all of these circumstances, psychological assessment and timely treatment can help the elderly lead a better life. Through counselling, group therapy sessions and cognitive skill-building exercises, the elderly can find new hope in the form of self-confidence and dignity. Thus, the effects of counselling can drastically improve the mental health of the elderly.
Counselling services for the elders can also be helpful when taking care of elders who are grieving. The sudden loss of a partner or friend can deeply impact the mental health of the elderly. After a lifetime of shared life and responsibilities, they suddenly find themselves alone and unable to cope with the loss. They may have trouble accepting the truth and even when they do, it is difficult to move beyond the coping and grieving stage. In these circumstances, counselling can help give the elders a new meaning to life. Through the help of specialized therapists and attendants, they can find new things to look forward to in life. Counselling or just talking to an expert can give the elders a fresh perspective, which their family members in spite of the best interests at heart, cannot always do. The effectiveness of peer counselling is also very much established and helps the elderly find friends or form a social circle in their age group. This can prove to be a boon for many, and treat depression and loneliness.
Counselling or psychotherapy is often used by professionals trained in elder care to treat many common mental health concerns. Expert counselling service in New Delhi like Samvedna Care provides many such treatments which can take care of elderly members suffering from bereavement, depression, anxiety, dementia, memory loss and more. In these times, where social contact is limited and people cannot step out as freely, you can opt for online counselling services to look after the elders in the family. Through counselling and peer groups, many elders have benefitted by renewing their sense of confidence, finding friends in the golden years and thus expelling loneliness and depression. By talking to an expert and following the recommended treatment, one can expect to find a new perspective on life, which can help in these times. Counsellors may also provide cognitive exercises and group therapy to reverse and slow down degenerative diseases. Thus, if you know someone or if you have a loved one suffering from any mental health issues, it is time to get help for them.