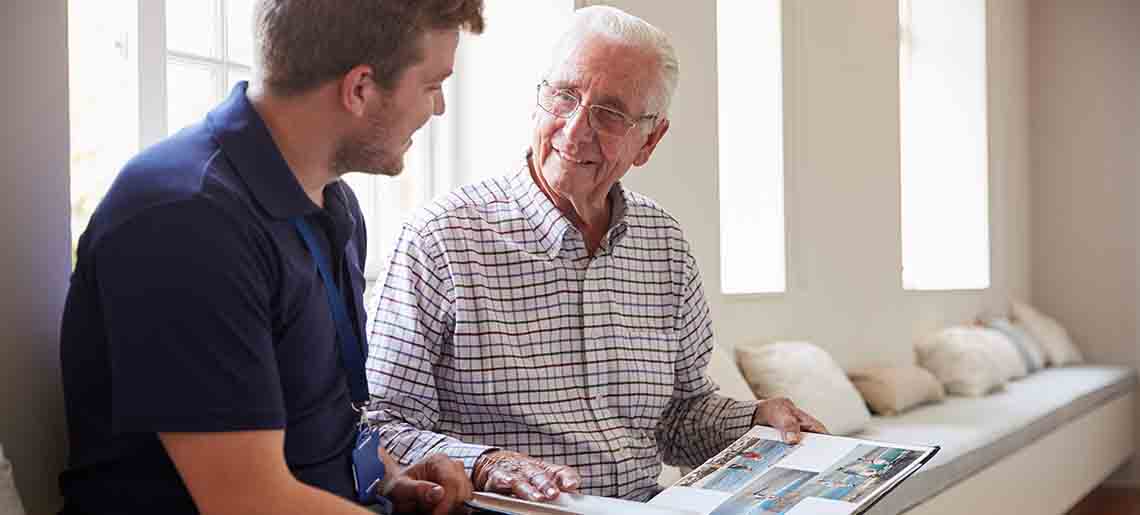 When a parent, partner, or someone else you love deeply gets diagnosed with dementia, you want to do every possible thing to help them, their memory, thinking skills, mood, and behaviour.
It's a lot to take in, but there expert dementia care centres in Delhi that can help you deal with it while also catering to all your possible requirements. You must seek professional help after observing early signs of dementia in your loved one. Why so? Well, here's why?
Why should you seek professional help for your loved one with dementia?
We often as caregivers want to give the best to our loved ones while caring for them, however, many times caregivers push their own limits. Foremost, as caregivers, it takes time for us to accept our loved one's condition. Sometimes caregivers push too hard to see their loved ones perform chores and tasks which they could do earlier. Also caring for a dementia patient is emotionally and physically strenuous, many caregivers burnout themselves while caring. A caregiver needs to be in good health mentally and physically to be able to look after their loved one. It is advisable to seek professional help to manage care for a person with Dementia.
Samvedna Care provides a slew of dementia care services that drastically improve the quality of lives of you and your loved one with dementia. Renowned for its holistic dementia care services, Samvedna Care has addressed all the challenges that dementia patients face, along with their families.
The cognitive assessment services for dementia at Samvedna Care helps the families understand the gravity of the disease. This includes a detailed understanding of the risk factors to allow the family/caregiver to take preventive measures at the right time. The memory assessments and neuropsychological evaluations that follow are conducted by experienced mental health specialists and clinical psychologists.
Dementia home care programs at Samvedna Care are designed with a person-centric approach to care better for those suffering from various stages of dementia. Compassion and quality care are the core fundamentals of these programs. It's deemed crucial in helping the families accept the condition of their loved ones.
Sadly, most people after being diagnosed with dementia stop socializing due to the stigma attached to it. That's exactly why Samvedna Care's group programs hold so much importance to everyone on the spectrum. These programs encourage the development of a routine and help the elderly socialize to keep them engaged. You'd be surprised to know that Samvedna Care even has a Dementia Café for its patients!
Samvedna provides caregiver enablement services and Family Awareness programs to help caregiver provide long term care for their loved ones while keeping the costs in control.
The caregiver support services at Samvedna Care are a pivotal part of its dementia care services. Do you know why? That's primarily because caregivers usually get so invested in their loved one's care that they forget to take care of themselves. More often than not, this reaches a point where they are either emotionally or physically drained, or worse, both! Seeing a previously capable partner/parent become increasingly dependent is not easy; it can be a sore sight for some, and for others, it could even be a depressing matter. Both families and caregivers and provided counselling to deal with their loved one's condition healthily.
To care for an individual suffering from dementia is nothing less than a full-time job. What's more, the expertise needed to deal with a dementia patient comes with experience and qualification. The good news is, with Samvedna Care's dementia care services, you don't just get experienced and qualified professionals, but also holistic programs that make life better for your loved one and you!