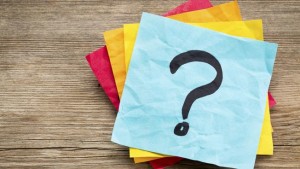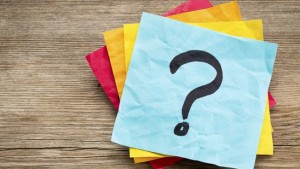 The main cause of behavioral symptoms in dementia is the deterioration of brain cells which causes decline in the individual's ability to make sense of the world. Such behavioral symptoms can be wandering, incontinence, agitation, sleeplessness, and many more. Among all the most common is the repetitive or constant questioning.
Sometimes the person suffering from Dementia may not remember that he has just asked a question or completed a task. He may repeat it many times. Apart from the physiological changes, there could be some other reasons like environmental influences, unmet needs, frustration, insecurity, fear or anxiety, multiple noises and loss of recent memories.
We should try to get an insight into their repetitive questions rather than getting frustrated with them. Here are some tips that can help to deal with the constant questioning:
1) Be calm and patient: While handling any challenging behavior of dementia, one has to be patient and calm. Our loved one with dementia has limited short term memory and they don't remember that their questions have been already answered and so they keep repeating them endlessly. We should use brief sentences so that the message can be explained to them easily. If needed, one needs to repeat the answer in more reassuring and calm way.
2) Use gestures and posture: Our loved one has already lost the ability to decode the verbal messages easily so one must keep in mind that while responding to a person with dementia, we should use some gestures and postures. Facial expressions like a smile, sadness, excitement, tone, voice modulation etc. can help them understanding the question in a much better way. Thus, helping in reducing the frequency of constant questioning.
3) Focus on the emotion, not the behavior: Constant questioning sometimes reflects a feeling of fear, anxiety, and restlessness. We should try to figure out the actual reason behind constant questioning. We should try to get an insight into their feelings. It is good to be empathetic instead of sympathetic while handling the various symptoms with dementia including constant questioning.
4) Provide a written answer: If your loved one is able to write and comprehend then it may help to write down and post the answer in a prominent location. This technique may help to address the patient even in the absence of a caregiver. They can look up the post and may get the answer themselves. For example- you can put some reassuring quotes like "This is your own house", "You are in a safe place", "Your family loves you a lot" etc. Such stickers/notes can make them reassured about their environment and help them in managing their anxiety.
5) Use memory aids: If the person asks the same questions over and over again, one can offer reminders by using notes, clocks, calendars, photographs etc. This technique works with the questions related to time, date and occasions. Like, if a person is asking you about the picnic which has been planned for 1st of the next month so you can mark the date for him on calendar and he will get his answer by checking his calendar.
6) Use distraction technique: The distraction techniques works with most of the challenging behaviors. If the elderly is repeating a question, you should try to distract him and engage him in some other tasks. Moreover, sometimes the person may just want company, and is asking questions to get your attention. So the easiest way is to sit with the person and give them some quality time which can help in distracting them away from the question.
7) Check for an unfulfilled desire: Sometimes an elderly with dementia may ask you the same question because of some unmet desire. One has to address their question with a more holistic approach. For example: If your loved one dementia is asking you repeatedly about having food, it expresses his love and concern. But on the other hand, he himself might be feeling hungry and might not able to ask for food directly. So one must be open to check their unfulfilled desires while facing this problem of constant questioning.
---
We at Samvedna Senior Care aim to help seniors live happy, active and independent lives, in the comfort of their home and community through interactive caregiving.
Samvedna Senior Care was established in October 2013 with two complementary goals – firstly to provide quality home care services to seniors with limited mobility or dementia and hence social interaction, and secondly to facilitate stimulating community interaction and participation.
Our Dementia Care services are –
At-home services –
Dementia intervention activities by trained Care Specialists (already mentioned above). These services are available in Delhi NCR and Guwahati
More – http://www.samvednacare.com/dementia-care
Please call us for more info – Delhi NCR – 98184 21446, 124 4229659 | Guwahati – 9864015872
Dementia Support Group –
Our Dementia Support group in Delhi NCR and Guwahati is a platform for caregivers to share feelings and support each other.
More – http://www.samvednacare.org/our-work/dementia-care
Please call us for more info – Delhi NCR – 98184 21446, 124 4229659 | Guwahati – 9864015872
Cognitive Wellness Programme, Sector 57 Gurgaon –
Samvedna's Cognitive Wellness Programme is designed for seniors with mild cognitive impairment, early dementia or Parkinson's, and elderly lacking in enthusiasm and motivation. The aim is to stimulate the mind of the elderly to slow the progression of the disease or impairment. The sessions are 3 days a week, 11AM-1PM.
More – http://www.samvednacare.org/our-work/cognitive-wellness-programme