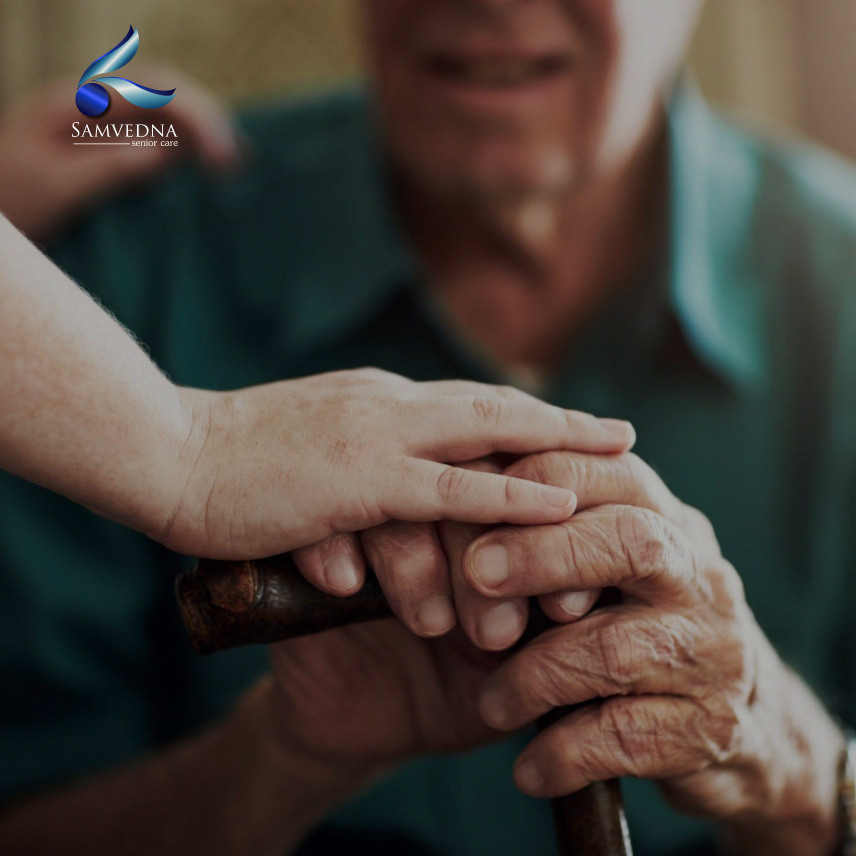 When your loved one is diagnosed with dementia, you often feel scared, helpless, and frustrated. It can get very difficult to handle the sudden shift, you would be unsure and conscious of how to talk and act around someone with dementia, especially if they have recently been diagnosed.

However, what we often miss is that communication can still take place with somebody who is living with dementia. At Samvedna Care, we provide dementia care services that go beyond traditional medical care. Our team of experienced specialists focuses on helping individuals with dementia to remain socially engaged
and to express themselves through interactions. To help the family and friends of someone with dementia, we've compiled a list of dos and don'ts when conversing with someone with dementia. It's important to be aware that they may perceive the world differently and may be more susceptible to
experiencing feelings of frustration, fear, and confusion.
The Following Things Should Not Be Said To Someone With Dementia.
"Don't you remember…?"— This is not a helpful question and may only increase
feelings of frustration.
"What did you do today?" This question can feel like an interrogation and make a
person feel embarrassed if they can't remember.
"Can you…?"— This type of language frame can be too directive and cause
agitation in the person with dementia.
"Be nice." This can be a form of verbal abuse and can lead to anxiety or fear.
"It's nothing."— This statement belittles the person's concerns and can cause
them to feel unheard or invalidated.
"You're wrong."– Telling someone with dementia they are wrong can increase
their confusion and make them feel like they are not being taken seriously. Rather
than telling them they are wrong, explaining why and offering them a different
perspective is always a better choice.
"You should be doing something else."– Telling someone with dementia that they should be doing something else can make them feel like they are not in control of their own life. Instead, it's important to respect their wishes and support them in whatever activities they choose to do.

The Power of Dementia Care Services: Uncover Their Life-Changing Benefits.
Dementia care services can help provide a variety of support and assistance to those living with dementia, ranging from medical care to social and emotional support. These services help individuals and their families by understanding the condition, helping with daily activities, and maintaining a healthy lifestyle.
Additionally, dementia care services can provide respite to families, enable family carers to take care of their loved ones and reduce progression of the illness.. By providing an understanding of dementia and the associated challenges, dementia care services can improve quality of life and reduce the feeling of isolation and loneliness.
At Samvedna Care, we believe promoting an environment of openness, understanding, and mutual respect is important. We provide dementia care services that improve communication, reduce stress, and create meaningful connections. Our specialists are available to help family and friends have
constructive conversations with someone with dementia, so don't hesitate to get in touch.