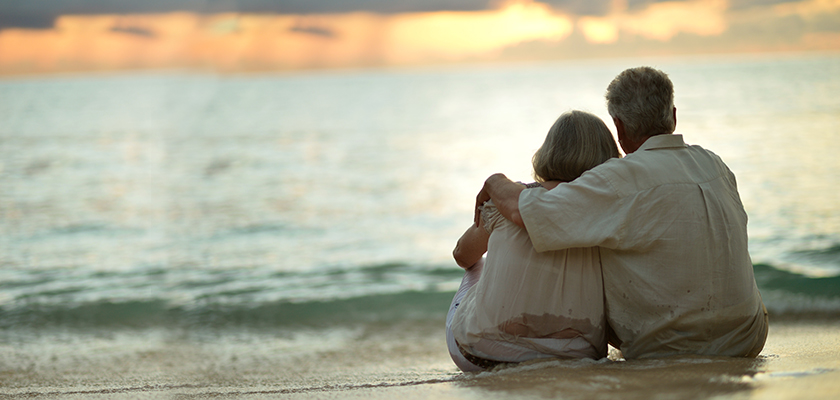 Do you contemplate how your elderly's life will be post-retirement? Helping them live a successful and happy retirement life is essential. The term "successful ageing" is also gaining popularity, and it primarily refers to a quality standard of living. It is not only restricted to physical wellness alone. Instead, it includes various other dimensions of wellness like social, emotional, intellectual and spiritual. You need to make sure overall well-being.
To ensure that your older adult lives a successful and happy post-retirement life, you can follow the below tips.
Live an Active Life: With regular exercise, you can ensure that your elderly stay fit mentally and physically. It can help them in staying independent, and they will be able to perform all their activities. Besides, regular exercise can also keep chronic and lifestyle health risks at bay, including diabetes, depression, heart diseases and more.
Tip: Look for local community fitness classes and get your elderly enrolled. If they face issues going out alone, then seek companionship services. By opting for such a service, a professional will accompany your elderly for a stroll or fitness class every day.
Eat Healthy Food: Ensure your older adults eat a nutrient-dense diet, which includes lots of fruits, vegetables and whole grains. The intake of sugar and salt should be regulated too and avoid processed foods altogether. You should also ensure that they eat home-cooked and fresh meals.
Tip: If your elderly needs help in eating or buying fresh vegetables and groceries, then you can look for personal care services and activities of daily living. With such a service option, a professional can come help your elderly in buying groceries and veggies and feed too. Besides, it will help if you also look for professional diet management programs. When you avail such program, someone can supervise their meal intake and ensure that your elderly eats well.
Brain Development: For successful ageing, it is essential to ensure optimum cognitive development. Your elderly must keep learning and challenging their mind, even as they age. Reading books, playing mind-stimulating games or learning music can help.
Tip: Getting companionship services for elderly who live alone for the most part of the day can be helpful. If there is someone who can engage them, they will stay occupied and happy.
Keep them Social: With age, your older adults spend a significant part of the day at home and alone. However, you should ensure that they step out and continue their social commitments. It becomes even more vital if a spouse, any close friend or relative, has demised. Meeting friends and relatives can keep them entertained and healthy. It will help if you plan meal and coffee meets for them.
Tip: Plan their social dates and give them the much-needed push to stay socially active. If your work and family commitments are not giving you the opportunity, then look for personal care services, logistics support and companionship services.
Take Charge of Health: A vital part of ageing successfully involves taking care of your health. Your elderly must go for regular full body check-up and doctor appointments.
Tip: You should ensure that your elderly goes for routine examination and doctor appointments. If need be, accompany them, arrange logistics or seek assistant services.
Along with the above tips, if your elderly are facing any isolation or financial concerns, then take them for counselling sessions. There are professional retirement counsellors who can help your older adult in planning their life better and managing the finances. For successful ageing solutions, consult Samvedna Care professionals. There are specialist counsellors and caregivers who can take care of the different concerns and requirements of your senior facilitating a successful and happy retirement phase.