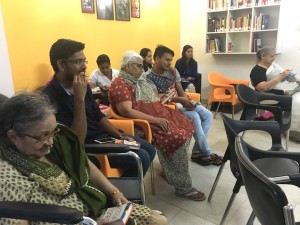 On Friday, 4th of August, Samvedna Care Foundation organized a
Tambola fund raiser game for "Alzheimer awareness among underprivileged elderly."
It was an enjoyable event for all, while raising funds for a good cause. We started the evening with some songs to bring in cheer and excitement amongst the participants. Prizes were set for first, second and third line and two houses.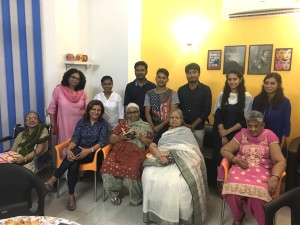 It was great to see the smiles, laughter and happiness on the faces of seniors. After two sets of game prize distribution was done. All the participants shared that they had fun and requested for more such sessions. While it was raining heavily outside the members enjoyed hot snacks and beverages and clicked many pictures to take home sweet memories with them.
---
We at Samvedna Care Foundation aim to help seniors age actively and support dementia caregivers through a support group and counselling sessions. Know more about us here
Great Times by Samvedna is our social and recreational club in Sector 57, Gurgaon, for members 55 years and above. Its a place where members come to get fit, meet like minded people and share their life experiences and give back to the community.
Activities at the club include yoga, group meditation, mind stimulation, tambola, dancing, book reviews, movies, community outreach, and talks on health management. The club has a library, computer room, visits by physiotherapists and doctors, access to board games and cards, a fully functional pantry with healthy and affordable snacks and tea and coffee on the house.
There are special discounts for group memberships. The club is open Monday-Friday, 11am to 2pm.There are special classes for yoga, smart phones, computers, spoken english, dance, music and painting. We also have Bridge mornings every Tuesday and Thursday. Call Great Times Club at 9818421446, 0124-4229659.
Know more here – Great Times Club