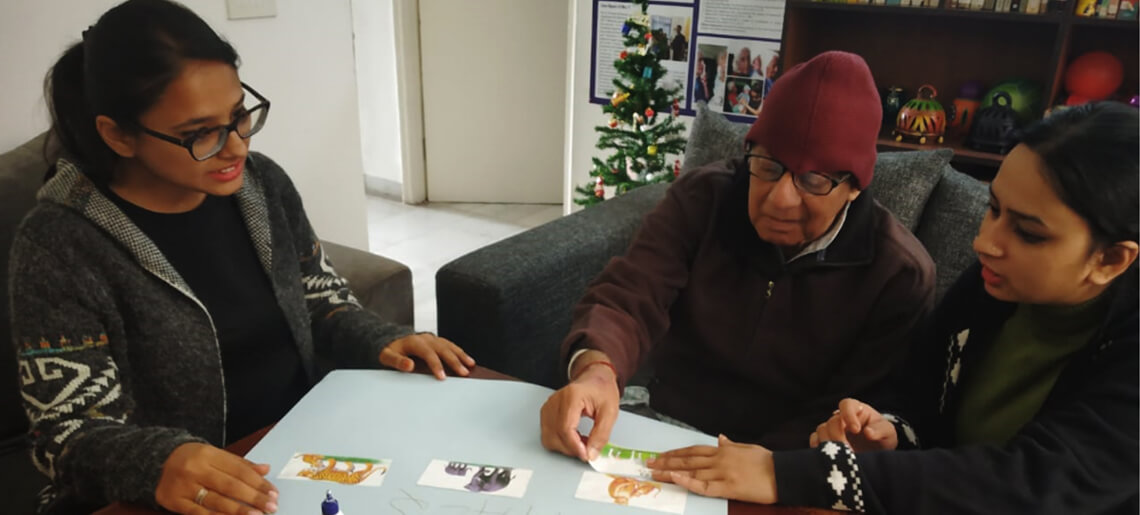 Mr Raman Sharma lives abroad while his parents live in India. Both his parents are in their mid-seventies and were beginning to face some physical and mobility challenges. With increased dependence, it was getting difficult for Raman to manage his parent's home and needs from a long distance. Initially he tried options like going online or asking help from neighbours for bill payments; or requesting a distant nephew to accompany his parents for their hospital visits and other errands. However, he soon realised that these were not permanent solutions. His parents would continue to face issues with managing the household without his help, and significant concerns would remain about their overall safety.
Stories like these are not uncommon. We tend to hear more often of these as the elderly population continues to increase in India. We are all aware that old age needs much planning and preparation. One day, our parents won't be able to drive; they might have difficulty managing a hospital or bank visits. Our moms might not be able to manage home or work anymore, and our dads may face issues in handling the finances unlike before.
Few people are comfortable imagining their parents growing older, much less talking about it. In fact, 75% of the adults haven't had an in-depth discussion with their parents about living arrangements in retirement, long-term care and medical directives according to studies by Merrill Lynch and Age Wave. It's the proverbial elephant in the room.
Putting in place practical solutions for the problems likely to affect your parents as they age is the need of the hour. It's one of the most essential yet difficult subjects you and your family will ever face. Your parents could one day be fine and then suddenly the next day need a considerable amount of care. So, the more prepared you are now, the less stressful this might be for your whole family when the time comes.
When you need someone who can help your elderly parent living alone stay safe and happy, then you can rely on Samvedna Care. They offer a range of elder care services for senior citizens. Their SMILE package (Support and Maintenance for Independently Living Elders) aims to improve the quality of life of seniors opting to live at home. This package also provides logistic support. The Samvedna team helps senior citizens by assisting with hospital visits, bank visits and support for home maintenance. They also enable senior citizens to live hassle-free and not worry about taking care of routine monthly chores and home maintenance needs.
Everyone cannot be physically present everywhere, but you can still ensure that trained and qualified caregivers support your parents. You can be confident that your parents will continue to live independently in the comfort of their own home and within their familiar surroundings.
As worrying as it might be to think about our ageing parents, we can prepare and help them be comfortable and safe in their golden years.