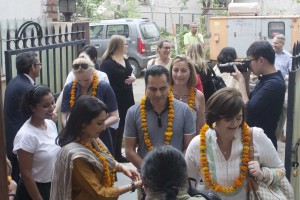 "When I started my entrepreneurial journey in 2013, I started with a vision of creating an organization which would provide community and home services for senior citizens. I was looking for someone to help guide me through the various steps.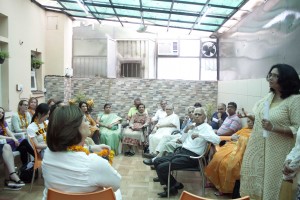 This is when I chanced upon the Cherie Blair Foundation for Women Entrepreneurs. With them I found the perfect mentoring platform to discuss and develop my idea and conceptualize our services. Thanks to the Cherie Blair Foundation I could make my idea into a reality!" – this is how Ms Archana Sharma, Founder of Samvedna Care described her initial association with the Cherie Blair Foundation.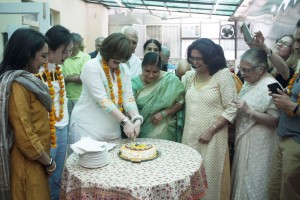 We had the pleasure of hosting Mrs. Cherie Blair and her team from the Cherie Blair Foundation and their delegates for a day at our senior centre in Gurgaon this Monday, 22nd May. It was a wonderful experience! We shared our journey, our challenges and future plans with them.
Their team interacted with our members and clients to understand the work we do and how they are benefitted from it. Mrs. Blair graciously interacted with everyone and took special interest to understand dynamics of senior citizens needs in India.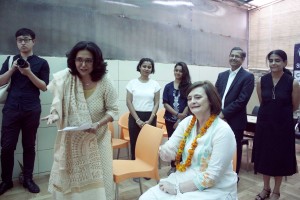 After the interaction we had a cake cutting ceremony followed by high tea and photo shoot sessions. It was an amazing experience and huge motivation for our team to continue to work on our mission!
---
We at Samvedna Care aim to help seniors live happy, active and independent lives, in the comfort of their home and community through interactive caregiving. Our services are aimed at active ageing and dementia care. Know more about our services here