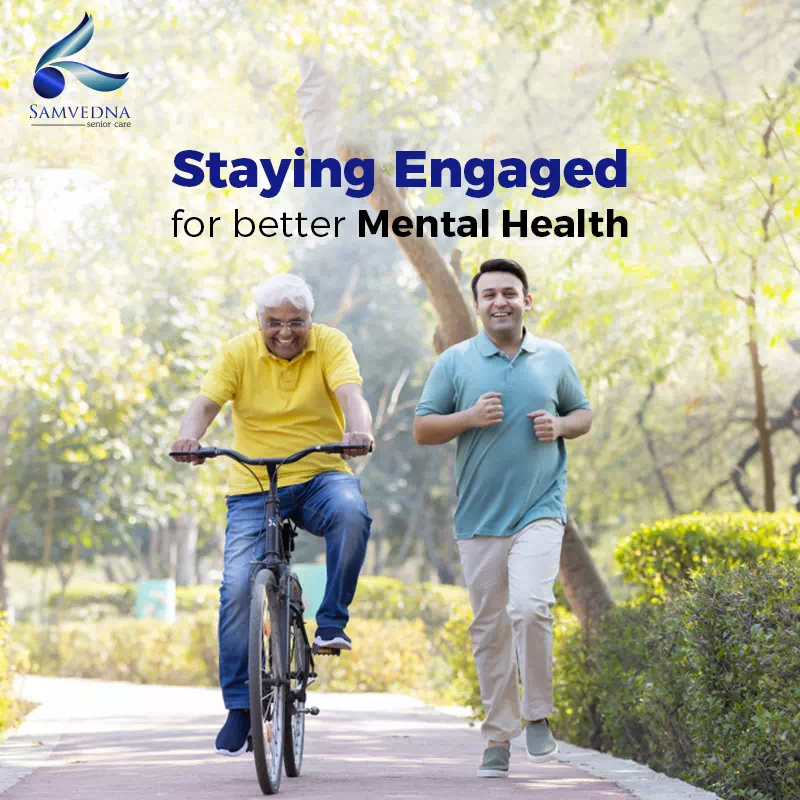 Mental health is integral to living balanced, healthy life. Our mental health incorporates emotional, psychological and social well-being. It affects our feelings, thoughts and behaviour. Our mental health also contributes to our ability to make sound decision, how we cope with stress and our interaction with others.
Being isolated and withdrawing from social activities is quite common in patients with mental illness, so supporting them to remain active can be the key to maintaining quality of life. Engaging them in activity can be anything we do from the moment we get up in the morning to till the time the bed time.
Activity is crucial to human wellbeing, and will help maintain a person's sense of self-worth and give purpose and enjoyment to the day. Sometimes, when an individual shows disinterest or resistance for being involved in an activity, we need to consider different ways of engaging them or drawing their interest.
Develop a range of activities that exercises all the five senses. Activities could include any board game of their interest such as chess, scrabble or engaging them in discussing topics which they enjoy or involving them in their old hobbies such as painting, gardening etc keeping in mind their ability.
It is very important to pay attention to the following points which can help your loved one feel valued and secured whilst engaging them:
Take into account the person's cultural or religious background when planning activities.
Relate activities to the patient's work life or interests for instance a former personal assistant might enjoy helping to making a to do list or organising emails.
Avoid over-stimulation by not engaging them in multiple activities in a day
Keep in mind activities include more than just planned activities. Activities can encompass life skills which means participating in their daily living skills. they could be motivated to arrange the dining table, fold clothes etc.
Pick activities that are not too easy nor not too hard. If a task is too simple or childish (like colouring books for kids), the person might feel insulted or get offend. If it requires remembering sequences or is otherwise above the person's cognitive level, it will frustrate and turn them off.
Place more emphasis on enjoyment rather than achievement. Choose activities that build on remaining skills and talents.
Do not feel you have to fill every minute of the day; Quiet times are important too for example sleep
While engaging your loved one it is also important to keep in mind that they often become withdrawn and resistant to participating in any activities at some point. In these situations, it is crucial to do some creative problem-solving for instance in elderly care they often push back against their family members ideas as they feel they are being told what to do and wish to exert some control over their everyday life.
Sometimes it is better to involve a mental health therapist to initiate and participate in activities with your loved one. Friends, other family members and even professionals can help draw them out of their shell. Get in touch with Samvedna Care for online mental health care. Their therapists and counsellors provide online counselling for adults to improve their quality of life.