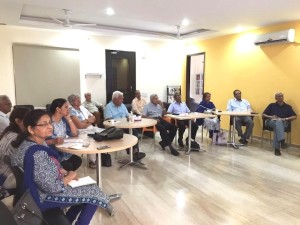 A workshop on "How to use smart phones" was held at our club recently for senior citizens. In a group of 20 people there were 6 different brands of smart phones with at least 8 different models. It was a challenge dealing with so many versions and features. Everyone had lots of questions and anxieties about their internet usage, settings and spam messages. There were all sorts of queries on apps, downloading /uploading, google maps, and battery usage.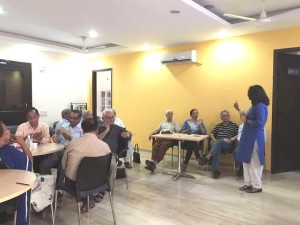 We split the participants into 4 different groups depending on the phone brands, this helped manage the questions better. The facilitators started from the basics of smart phones like – setting the phone on silent, changing ring tones, switching on Wi-Fi and using mobile data etc. Amidst lots of hustle bustle and curiosity we covered the common features and functionalities before answering specific individual queries.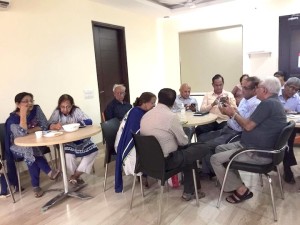 When we showed everyone google maps and how to map the route back home they were all in awe and excited. But the biggest excitement came from looking at the Taxi apps seeing in real time the number of cabs available for travel. What'sapp was another interesting app to discuss! Everyone was keen to know how to block unwanted messages and exit groups they didn't want to be a part of.
A fun filled challenging morning for everyone, with lots of learning for seniors and insights for us into the various challenges they face in using smart phones.