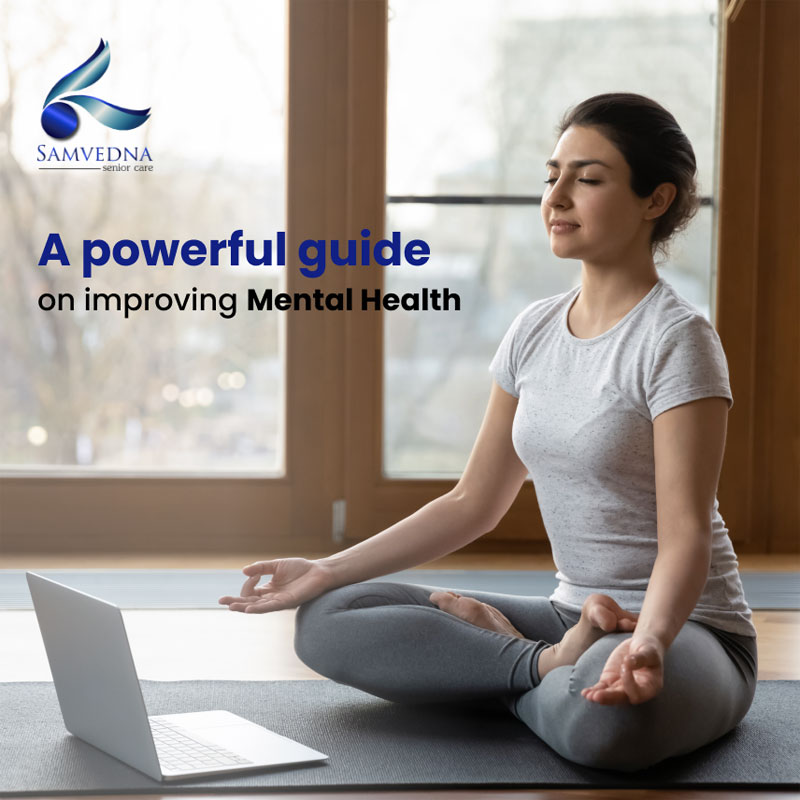 Mental Health comprises of a complex interplay of our emotional, psychological, and social wellbeing. It tends to affect how we think, feel and act. In simpler terms, Mental Health is far more than the absence of any disease or disorder—it is essential to an individual's overall health and quality of life. In fact, in the true sense, it is a state of mental wellbeing that helps individuals to cope with the stresses of life. Here, self-care can play an important role in maintaining the individual's mental health and wellbeing. Self-care can also support the treatment process and recovery of the individual if they suffer from any mental disorder or disease.
Significance of Self-care
Self-care entails a different meaning for every individual. It can be as little as eating healthy, making sleep a priority, and staying connected to close friends and family, or as big as setting work goals, going for an outing or trip etc. It is important to analyze and zero down what is important for you, which aspect of your life requires more attention, what you feel is your need and what helps you to enjoy your life.
It might take many efforts from the individual's end to figure out what works best for them. Self-care is neither a cure nor a sure shot solution to mental healthcare and wellbeing. However, it helps in taming down the causal factors and triggers that might lead to an unmanageable condition.
Connect with other people – Fulfilling relationships are important for a person's mental wellbeing. They are important in receiving emotional support and also allow us to support others, share positive experiences, and help build a sense of belongingness and self-worth.
Be physically active – Involving oneself in regular physical activity is one of the most important things a person can do for their health. Being physically active helps improve brain health, reduces the risk of many  diseases, helps manage our body weight, strengthen our bones and muscles, and most importantly it improves our ability to carry out daily activities.
Learn new skills – Research evidence suggests that learning new skills can improve mental health of a person by boosting self-confidence, raising self-esteem, building a sense of purpose, and also helping them connect with others.
Give to others – Research evidence suggests that the acts of giving and kindness can help in improving one's mental wellbeing. Inculcating a positive feeling of purpose that can be rewarding, can also give a feeling of purpose and self-worth.
Pay attention to the present moment (mindfulness) – Paying more attention to the present moment can improve an individual's mental wellbeing. This helps us to pay attention to our thoughts and feelings, and can also change the outlook towards life.
Here are some additional tips and tricks to help you get started with self-care:
Eat healthy, regular meals and stay hydrated – A balanced diet, plenty of water and limiting caffeinated beverages such as soft drinks or coffee, can improve your energy and focus throughout the day.
Make sleep a priority – Sticking to a schedule, and making sure to get enough sleep can be helpful. Blue light from devices and screens can make it harder to fall asleep, so reducing blue light exposure from the phone or computer before bedtime can help.
Try a relaxing activity – Incorporating meditation, muscle relaxation, or breathing exercises can be helpful in self-care.
Set goals and priorities – Prioritize what must get done now and what can wait. Learn to say "no" to new tasks if you start to feel like you're taking on too much. Try to be mindful of what you have accomplished at the end of the day, not what you have been unable to do.
Practice gratitude – Remind yourself daily of things you are grateful for. Journaling it down is always a good practice.
Focus on positivity – Identify and challenge your negative and unhelpful thoughts.
Stay connected – Reach out to your friends or family members who can provide emotional support and practical help.
Research evidence suggests that self-care enhances your health, decisions, and day-to-day actions. If the symptoms are unmanageable for you, don't wait until your symptoms turn overwhelming for you. Reach out to professional help for a mental health checkup and talk about your concerns with your primary care provider if you are experiencing severe or distressing symptoms that have lasted two weeks or more!
At Samvedna Care we believe in looking at all dimensions of wellbeing to achieve good mental health. Our MAP platform, a mental health screening tool will help you take the first step to understand your mental wellbeing. The MAP is a mental health assessment tool that also lets you track your self-care activities and monitor your progress. We also provide online counselling sessions for depression.