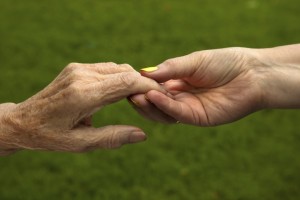 Dementia is a broad category of brain diseases that cause a long term and often gradual decrease in the ability to think and remember. It involves the progressive loss of mental and ultimately physical functions in the individual, which results from the ongoing and irreversible death of brain cells. It is one of the conditions that are seen to be increasing at a staggering rate. India stands among the top 3 countries for the individuals suffering from Dementia housing nearly 4.1 million people out of the 47 million people living with dementia globally.  (World Alzheimer's Report, 2015)
Treatment of such a progressive condition involves a balance of variety of treatment modalities to make sure that the quality of life of the individuals can be maintained. Though the condition is progressive and death is inevitable, the treatment is basically aimed at delaying the onset or slowing down the progression of the condition.
When we look at some countries around the world, there are many new ventures and initiatives taken up to provide care to those suffering from Dementia. Some of them are:
Community services: Services like respite care, memory cafes, day care centers and support groups are common abroad. They are made use of when managing and tending to the needs of a dementia patient single handedly becomes tough.
Snoezelen: It was founded for individuals with cognitive and developmental disabilities. It is a therapeutic environment created for the purpose of delivering high levels of stimuli to patients with dementia, to calm their aggressive behavior and enable relaxation.
Dementia villages: It is a form of living facility designed especially for the dementia patients to make sure they continue with their normal living and be meaningfully engaged. The service providers and vendors around them, like beauticians, shopkeepers etc, are dementia-trained, to ensure seamless running of day to day activities in a dignified way.
Dementia friendly cities: Caregivers and patients of dementia tend to be isolated from the society. We have certain places that are age friendly. However, in a bid to integrate them with the community, efforts are being made to make cities and towns dementia friendly. E.g.: Bruges, Belgium, London.
With India's aging population also increasing at a staggering rate, it becomes all the more important to make sure that there is an availability of adequate facilities to help the senior's age with dignity. With lack of professional care facilities in India, most of the care for the people living with dementia is home based. Most care is done at home without any proper information or support. Also with very few professionals trained specifically in this domain, it becomes difficult to take care of all the needs of the elderly.
India is however slowly recognizing the fact that the incidence of dementia is large and growing and it requires special care and attention. ARDSI (Alzheimer's and Related Disorders Society of India) is one of the biggest organizations developed with the aim of providing support in terms of knowledge and resources and developing memory clinics, respite care, training programmes etc. Other endeavors include:
Dementia day care centers: Cities like Kolkata, Delhi, Kerela, Patna, Mumbai, Faridabad, Chennai, Bangalore and Thane have this facility, where services range from engaging those suffering from dementia a variety of simple activities, taking them out for monthly outings and conducting timely assessments to monitor their progress. Some even arrange for physiotherapy sessions, have tie ups with attendants and nutritionists to look after their personal care and health.
Home based interventions: We all know its beneficial and comfortable for the person suffering from dementia to live for as long as possible in their familiar family environment and close to their loved ones. There are some organizations that impart professional services by individuals trained in psychology and gerontology, focussed on using non pharmacological interventions for mind stimulation to help dementia patients in comfort of their homes. These interventions are known to slow down the progression of the disease.
Residential care facilities: Also known as long term assisted living, residential care facilities are another initiative where trained staff in dementia is present 24/7 around the patients. The environment and living is tailored to meet their needs and demands, thereby ensuring a good quality of life.
Clinic based services: Many general hospitals through the department of psychiatry and neurology have started to provide services to the families of dementia patients, where they focus on proper assessments, medication, and caregiver's education.
However, the concept of dementia care in India is still relatively new and in its infancy. There is still more that can be done for patients. As caregivers it is important to put to best use the existing services to make the lives of our loved ones better.
---
We at Samvedna Care aim to help seniors live happy, active and independent lives, in the comfort of their home and community through interactive caregiving.
Samvedna Care was established in October 2013 with two complementary goals – firstly to provide quality home care services to seniors with limited mobility and social interaction due to various constraints, and secondly to facilitate stimulating community interaction and participation.
Our Dementia Care services are –
At-home services – 
Dementia intervention activities by trained Care Specialists (already mentioned above)
A place which provides your loved one with social activities and therapies to enhance quality of life, relief for caregivers, and also an alternative to institutionalized care.
Dementia Support Group – 
Our Dementia Support group in Delhi NCR is a platform for caregivers to share feelings and support each other. We meet once a month at the Samvedna Senior Centre in Gurgaon.
Please call us for more info – 98184 21446, 124 4229659