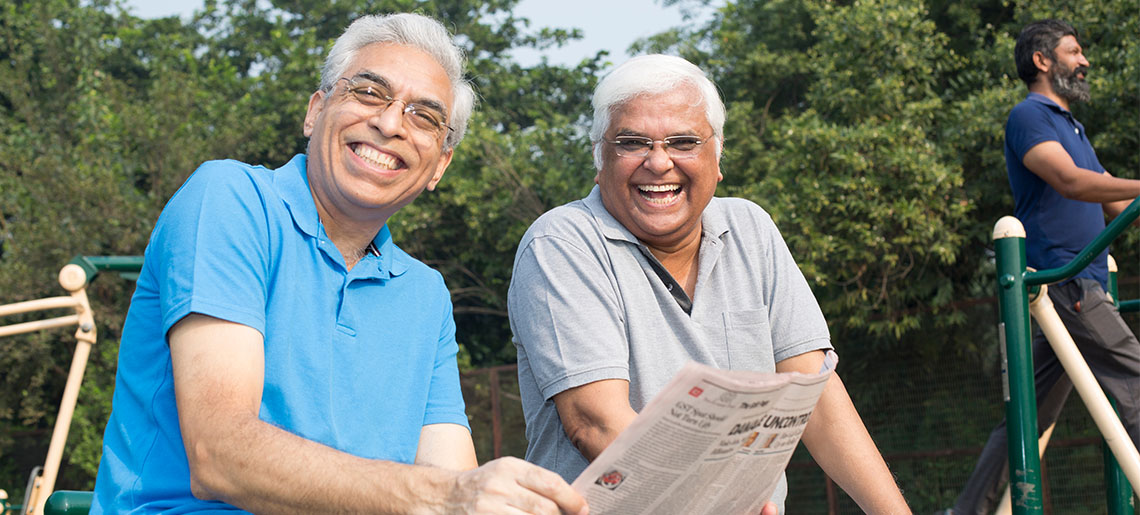 Established in October 2013, Samvedna Care has since its initiation been committed to providing holistic care for the elderly. Catering to the physical and emotional wellbeing of seniors, Samvedna Care has proven to be one of the best care centres for elderly people. "As a senior care service provider, we aspire to provide the best in class holistic elderly care in Gurgaon, Delhi, and the NCR for all seniors to facilitate a happy, active and independent life for them". 
Their host of services allow them to do just that in the comfort of a senior citizen's home as well as in an active and supportive community through interactive caregiving.
How Samvedna Care ensures the right care for the elderly?
This month, Samvedna Care celebrates its anniversary month. But you can find a variety of events that happen here all year long! Organized for elders and their families, these events help educate on the themes of caregiving, eldercare support and mental health issues.
Samvedna Care specializes in providing quality care services when independent lifestyles of the elderly are compromised due to poor health, longevity and inadequately trained caregivers causing their families the inability to look after them in the best ways possible. As most seniors are prone to social isolation and loneliness, they often fall prey to depression, dementia and other health disorders. Samvedna Care understands these challenges and has been able to address this gap by providing expertly designed services to ensure the holistic development of senior citizens as well as improve their quality of life.
Eldercare Services
The eldercare services offered at Samvedna Care include at-home interactions with the elderly to foster social interactions with those who have limited mobility. The team of doctors, geriatric care managers, and social workers take not only care of the elder's health but also companionship and logistic support needs. The facilitation of the general wellbeing of seniors is made sure by assisting them in tasks like visits to their doctor, banking, travel booking and even home management. Add to that their expert personal care services involving specially trained nurses and attendants, and you've got the best services for the elderly any care centre can provide.
Nevertheless, eldercare is more nuanced than you may think. Samvedna Care's team of Care Specialists / Counsellors, Care Managers, Therapists and Care Associates also provide eldercare emergency support services.
The services extend to (but are not limited to):
Ambulance Assistance,
Care Manager Support,
Hospitalization Support,
TPA Clearance,
Doctor's Consultation,
24*7 Support.
Dementia Care Services
The dementia care services offer at-home interventions conducted by experienced psychologists and mental health experts. Samvedna Care's dementia intervention programs are guided by evidence-based practices and focus on person-centred care. The services offered are well researched and are also highly praised in the medical community. What's more, Samvedna Care has several programs that empower the family members too in the caregiving process, helping slow down the progression of dementia. Their group therapy programmes for dementia patients offer mental stimulation as well as the advantages of socialization to its participants.
Mental Health Services
Samvedna Care has a highly experienced team of mental health specialists including Psychiatrists and Clinical Psychologists. They have experience in conducting evaluations, screening tests, psychotherapy and counselling for individuals, groups and families. Their counsellors are MPhil/MA in clinical psychology with extensive experience in geriatric mental health issues. They work with older adults suffering from depression, dementia, schizophrenia, addiction and other psychological disorders.
Samvedna Care firmly believes in 'caring for the carer', and in the same spirit, offers counselling for caregivers and families alike. Watching a previously capable parent/spouse become increasingly dependent is difficult for the family, and causes tremendous caregiver stress. Understanding that with every new stage in life, comes its boons and challenges, Samvedna Care aspires to ensure the holistic development of senior citizens by providing the plethora of services that it does; helping the elderly lead a happier and more rewarding life.