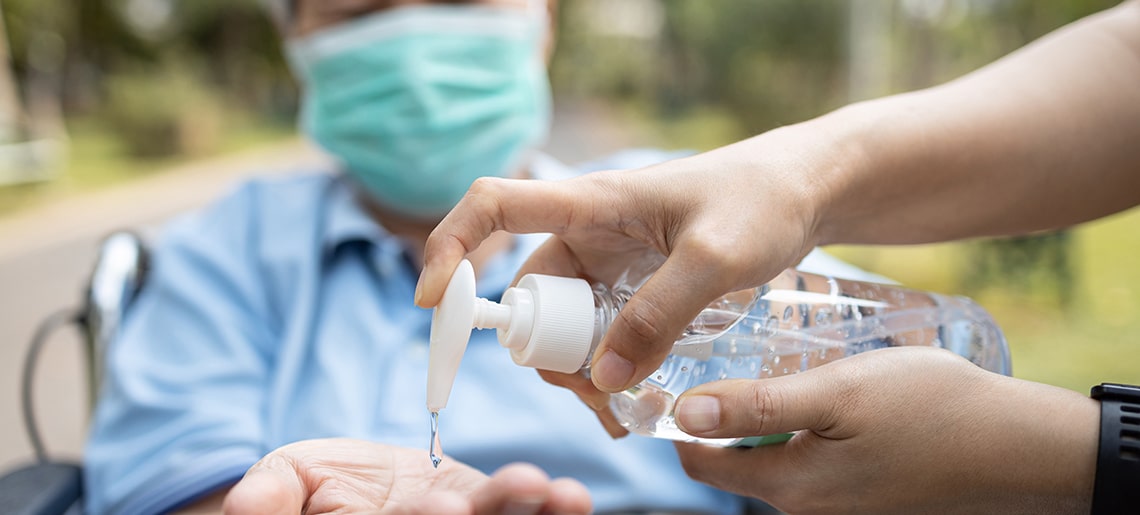 The Corona Virus is making inroads in India too. So far, most cases getting reported are of people who have travelled abroad in Corona hit countries and those who have come in direct contact with these travellers. The situation does not demand panicky rather a preventive approach. The virus, which started in China, is spreading in every country. So far, nearly 100,000 people are affected by it, and there have been 3,000 fatalities. A recent study on the Corona Virus in China indicates, only 0.9% of 44,672 confirmed cases were in children under nine years of age, and 1.2% were youngsters from 10 to 19 years of age. Most confirmed cases were of people from 30 to 79 years. Another study indicates out of the 44,672 cases; the fatality rate has been 8% among people in the age group of 70 to 79. So, older people and those with any underlying health condition are at a higher risk. However, there is no need to panic. Some simple precautions can go a long way in keeping you safe. Before elaborating on the preventions and precautions, let's give you an insight about this virus.
What is Corona Virus?
It is a type of virus that affects the respiratory tracts of birds and mammals, including human beings. Over the past 70 years, doctors mainly found this virus infecting mice, horses, pigs, turkey, cattle, cats, dogs and rats. Sometimes, it transmits from animals to humans. However, most recently, it is this outbreak in China, which is having far-reaching consequences and has reached over 80 countries. It is getting referred to as Coronavirus disease 2019 or COVID-19. Isolated cases of this infection got reported in this past; however, considering it is widespread now, it is essential to know the symptoms, people at risk and preventions you need to take.
The Symptoms of Corona Virus
Cold and flu-like symptoms start 2-4 days after the Corona Virus infection. These are usually mild in the beginning but can vary from person to person. Some of the common symptoms of Corona Virus include
Sneezing
Cough
Running Nose
Fatigue
Fever in some cases
Sore throat
Breathlessness
The Precautions for Elderly
As the symptoms are more like that of common cold and flu, certain precautions can help to minimise its risk.
Avoid travel overseas
Stay at home as much as possible
At home, keep washing your hands frequently with water and soap
If unable to make frequent trips for washing hands, keep alcohol-based sanitiser handy and use it at regular intervals
When going out, remember to wear a mask
Consult doctor for flu and pneumonia vaccine
Stay hydrated
Avoid trips to the doctor and hospitals too. Like, the annual eye check-up or dentist visit can get planned later
Eat fresh and home cooked meals
If you notice any flu-like symptoms or have a sudden fall or feel uneasy, consult the doctor immediately
If you need a doctor on call service or emergency support, then reach out to Samvedna Care. We offer complete elder care services in Delhi NCR. You can rely on us for ambulance assistance, care manager support, hospitalisation support and doctor consultation help 24×7. There are also special care packages for seniors. If the winter and early spring season leave you vulnerable, then reach out to us for every concern, big or small. Meanwhile, maintain hygiene, wear a mask before heading out and keep a hand sanitiser handy. Eat a wholesome meal and take medicines on time to stay healthy and happy.