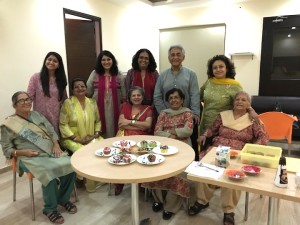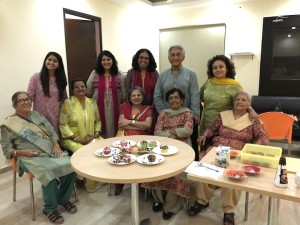 This Friday, the women power at our Great Times Club celebrated Mother's Day with a cup cake decoration contest followed by a quiz on food & Bollywood.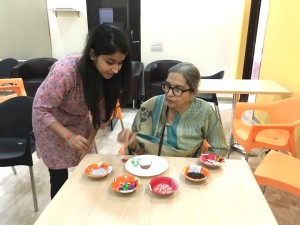 Mothers and daughters bonded over Mr. Basu's quiz, which also had some surprise and very interesting mother/daughter questions thrown in.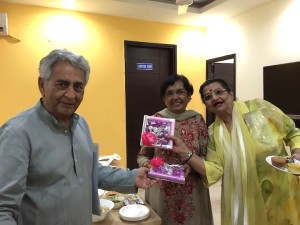 All in all it was a fun filled evening followed by cakes, chaat, sandwiches and samosas. Wishing all mothers and aunts A Very Happy Mothers Day!
——–
Till 15 May, all mothers and aunts get 10% off on membership and classes at Great Times Club!
Great Times by Samvedna is our new social and recreational club in Sector 43, Gurgaon, for members 55 years and above. Its a place where members come to get fit, make new friends and share their life experiences and give back to the community.
Activities at the club include fitness exercises, mind stimulation, tambola, dancing, book reviews, movies, community outreach, and talks on health management. The club has a library, computer room, visits by physiotherapists and doctors, access to board games and cards, a fully functional pantry with healthy and affordable snacks and tea and coffee on the house.
Transportation is available on select routes. There are special discounts for group memberships. The club is open Monday-Friday, 11am to 4pm. There are special classes for yoga, computers, spoken english, music and painting. We also have Bridge mornings every Tuesday and Thursday. 
Music classes happen every Monday and Friday, 11.30AM to 12.30PM.
Call us for more info – 9818421446, 0124-4229659 | Address – Great Times, 1304 St. Thomas Marg, Sector 43 (Opp Shalom Hills School), Gurgaon