Samvedna Senior Care conducted a webinar titled "Journey towards becoming an empowered caregiver".  Professor Claudia Cooper, Professor of Psychiatry for Older Age University of London, UK   and Ms. Rima Pandey, Caregiver & Author of "His Voice" were invited to discuss the topic. In the webinar, our experts answered questions that the audience had asked related to dementia and the challenges experienced by caregivers during the process of caregiving.
Taking care of an aging senior, parent, or spouse can be a powerful and rewarding experience. However, it can also present serious challenges to overcome. Professor Claudia shared her experience by mentioning that "a famous researcher once said that if you have met one person with dementia you have only met one person with dementia, in other words the dementia illness is unique and there is so much variety in how people present the difficulties they face and therefore there's so much variety in the caregiving experience as well" and the individuals that have already been through the journey and know what it feels like would be the best people to seek advice from.
Ms. Rima Pandey shared her experience of being a caregiver in her book "His Voice". She shared that the journey had been therapeutic for her to deal with challenges and she mentioned that "She didn't start this book as a book rather as diary, and the book has been a therapeutic experience for her to deal with a rollercoaster of emotions – confusion, denial, frustration, grief, regret, pride and joy". She also shared "story telling can be powerful. Empowering and transforming people was her goal."
In the webinar, the experts addressed various pertinent questions. Professor Claudia shared that there is no cure for dementia but there are strategies to reduce the symptoms of dementia through medications, cognitive stimulation therapy and psychotherapy to manage depression and anxiety symptoms which are comorbid with dementia. It is important for the caregivers to understand the rationale behind the behaviour at the same time Ms. Rima shared that there is plethora of information and navigation is really important. Since each individual is unique and it is hard to build the systemic level of support. She also mentioned that the best way to provide the support is through a care manager who can coordinate and manage well. Samvedna Senior Care being one of the pioneer in elder care service, provide support to the individuals and their family members through diverse range of services to live happy, active and independent lives.  
There are different ways through which dementia can be prevented, one should engage in physical exercise, maximising dietary potential and increasing socializing. The same has been mentioned in the book "Blue Zones" which is based on the healthiest communities in the world. Also, one needs to consider that these measures help in preventing the illness and not stopping its development.
Being a primary caregiver, itis important to take care of yourself as you tend to take on a lot of responsibility and experience emotions. So itis important to address the concerns and seek support and work on respite. Professionals and family members need to provide support by knowing thoughts and emotions of the caregiver and what kind of respite they need as every individual prefers different ways of respite.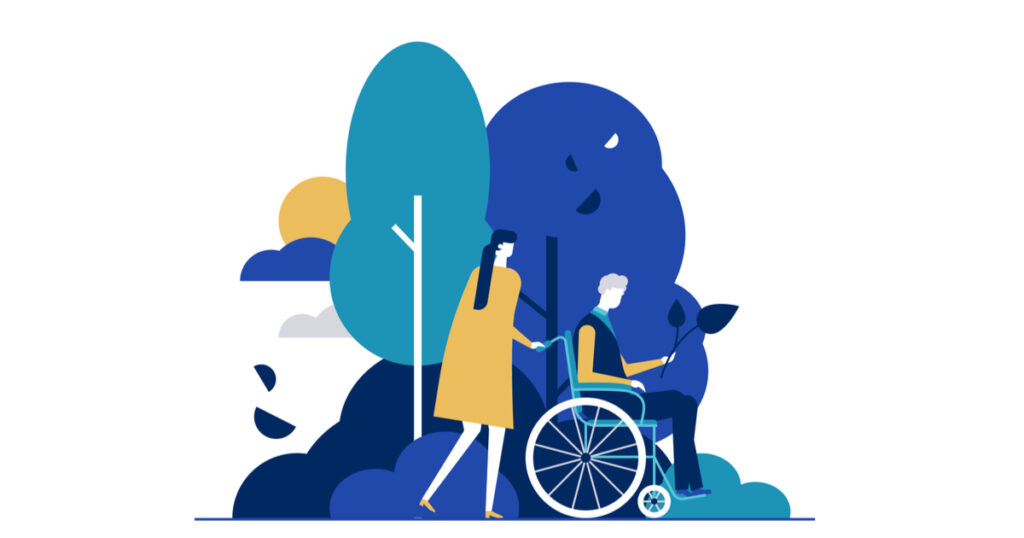 Itis very important for the caregiver to understand and know about navigating the information and maintaining the balance between medical intervention and quality of life of themselves and the care recipient. Maintaining respect for the care recipient and at the same time focusing on yourself through self-care is essential. Respite is important for the caregiver and it could be different for everyone but whatever works for the caregiver, the caregiver should practice it.
However, sometimes it is hard for the caregivers to remember and acknowledge that self-care is important. Dr. Jayashree Dasgupta said in the closing statement, 'one of the very senior psychiatrists Professor Murthy had mentioned that caregivers are really the bedrock of mental health in India because majority of care of mental health patients and even with dementia is provided by family caregivers and it's important to acknowledge and celebrate them. Being a professional sometimes it might be an approach that we take and sometimes the families also approach professionals too as it's a bit confusing how we can strike the balance'.