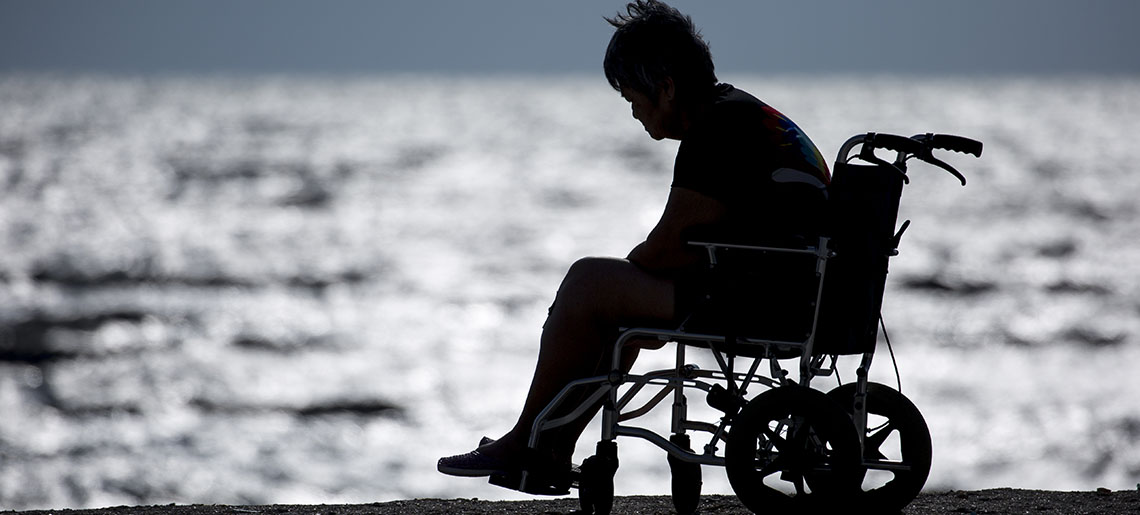 Does your elderly have Dementia or Alzheimer's? Do you notice significant behaviour changes in them during the late afternoon or early evening? In medical terms, this gets referred to as sundowning. The term means a state of confusion occurring in the elderly in the late afternoon period and spanning into the night. The fading light often tends to trigger it, and the symptoms worsen overnight and get better by morning. Though you may not be able to prevent it completely, however, you can manage it better and discuss the symptoms with the doctor.
The Symptoms of Sundowning
If your elderly is sundowning, then you will notice them getting
Anxious
Restless
Confused
Irritated
Suspicious
Disoriented
Demanding
They may also end up yelling, pacing around the house and hearing things that are not taking place.
The Causes of Sundowning
There are no such causes of sundowning. However, some scientists indicate that it may be happening because dementia impacts the body clock. The area in the brain that signals when you are awake, or sleep gets affected by Alzheimer's and causes sundowning.
In general, some conditions that can trigger sundowning include
Too Tired
Hungry or Thirsty
In pain
Having sleep problems
Bored
Less light and more shadows in the home towards evening
Unable to distinguish between dreams and reality
Ways to Manage Sundowning
Once you notice the above symptoms, discuss it with the doctor. Meanwhile, to make it manageable for you and your elderly try the following
Stick to the Routine: It is essential for the elderly with dementia to follow the routine. It makes things easy for them, so ensure that they are doing the same set of things at the same time. It can go a long way in keeping them calm and collected.
Light-Up the House: Post afternoon, immediately draw the curtains and illuminate the whole house. It can keep darkness and shadows at bay, preventing your older adults from becoming upset.
Healthy Food: You need to become even more careful about their food intake and ensure they are getting well-balanced meals with all vital nutrients. Besides, keep sweets and caffeine for the morning part and let evening snacks and dinner be light. You will also need to ensure that they don't smoke or drink alcohol.
Calm Ambience: Ensure there is not much hustle-bustle in the house towards the evening. Keeping the ambience soothing and peaceful can help. You can play some soft music, read to your senior or engage them in playing games. If the ambience is serene and your elderly gets occupied the chances of triggering of sundowning will be less.
When the sundowning symptoms trigger, all family members need to stay calm. Reassuring them will be helpful rather than arguing with them. However, if elder care is getting exhausting for you, seek professional caregiver assistance. You can seek specific help for your elderly like getting their food prepared or in maintaining their hygiene or keeping the house maintained. Besides, you can enrol them for elder dementia care services. If you are looking for such specialised and customised programmes for your older adults, then visit Samvedna Health Centre. A compassionate team of doctors, mental health specialists, social workers and clinical psychologists will take holistic care of your elderly. We offer services at the centre and home. You can come to the centre or contact us and let's help your elderly manage sundowning.