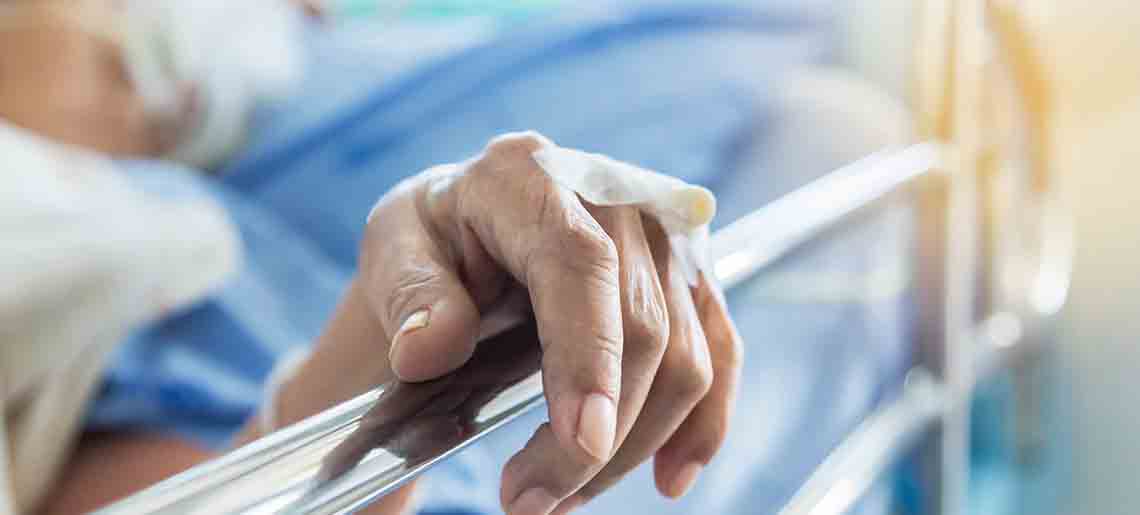 It is natural to be worried about our ageing parents. Whether we live in another country or live with them in the same house, emergency preparedness for seniors is a must. At our parent's age, there is an overall decline in their physical and mental vitality. Unfortunately, this makes them more vulnerable to medical emergencies such as getting hurt unexpectedly or experiencing sudden illness.
One of our biggest fears is not being able to take action in a time when our parents need us the most. This is why availing of emergency services for the elderly is the best way to ensure that our parents receive timely care. Keeping this urgency in mind, Samvedna Care has specially designed their services to cater to medical emergencies in the elderly to make certain that seniors are provided with the best on-time care.
What constitutes an emergency for elderly?
First and foremost, it is important for you as well as your ageing parents to understand some of the common medical emergencies that seniors face. For patients over the age of 65, even small accidents can sustain severe injuries. For example, a ground-level fall, which may result in some scrapes and bruises in younger patients can result in serious injuries like hip and rib fractures in older adults.
Common Medical Emergencies in the Elderly
Some common medical emergencies in the elderly include:
Chest Pain: While chest pain can be a sign of something as minor as acid reflux, it is usually alarming when it occurs in older adults. It is important to be able to differentiate between cardiac pain (that is associated with the heart and can be life-threatening) and non-cardiac pain. Chest pain can also be a sign of respiratory issues or internal injury so it is best to consult with a doctor at the earliest.

Strokes: Stroke is one of the leading causes of disability and reduced quality of life in senior citizens. A stroke can cut off oxygen flow to certain parts of the brain and its symptoms include weakness, slurred speech, confusion, loss of motor abilities, vision problems, and paralysis of a limb. When an elderly displays the signs of having a stroke, it is important to act quickly to prevent further damage to the body and brain.

Abdominal Pain: It may sound harmless but abdominal pain is the elderly should be taken seriously. For older adults, pain in the abdominal region can be caused by a variety of conditions such as general digestive problems, infection, dehydration, Urinary Tract Infection and a host of other issues. It is always best to get a medical opinion on the same.

Pneumonia: Adults over the age of 65 are more susceptible to pneumonia and at an increased risk for hospitalization and complications. This upper respiratory infection can often be serious and progress quickly. Symptoms of the infection include shortness of breath, coughing, and confusion. This condition is best treated in a hospital, so ensure that your loved one is hospitalized if these symptoms occur.
If your elderly loved one is experiencing any of these sudden or severe symptoms, Samvedna's Care Manager for elderly will ensure the most effective and best-in-class emergency support for them.
The next question is, how can you ensure emergency support for the elderly in your family? With Samvedna Care's Emergency Support Services that include ambulance assurance, emergency home care, and 24*7 on-call support, you can be assured of the best emergency elderly care. Other emergency services by Samvedna Care include-
In times of emergencies, Samvedna's care managers support the elderly in distress by facilitating timely medical needs as well as providing emotional and logistic support. The care manager is present in the hospital and understands the line of treatment, providing medical history to the doctors and consulting with them to help with critical decision making for the family.
Samvedna's care manager will assist with hospital admission and arranging logistics and keeping the family informed. The care manager will take care of the bill payments, medicines and arrangement of special equipment.
Samvedna Care's emergency services include assistance with the settlement of hospital bills and coordinating with insurance providers for cashless transactions and reimbursements.
Medical emergencies are common in older people and Samvedna Care does everything to facilitate immediate assistance and makes sure they receive the best medical, physical and emotional support in the time of need.