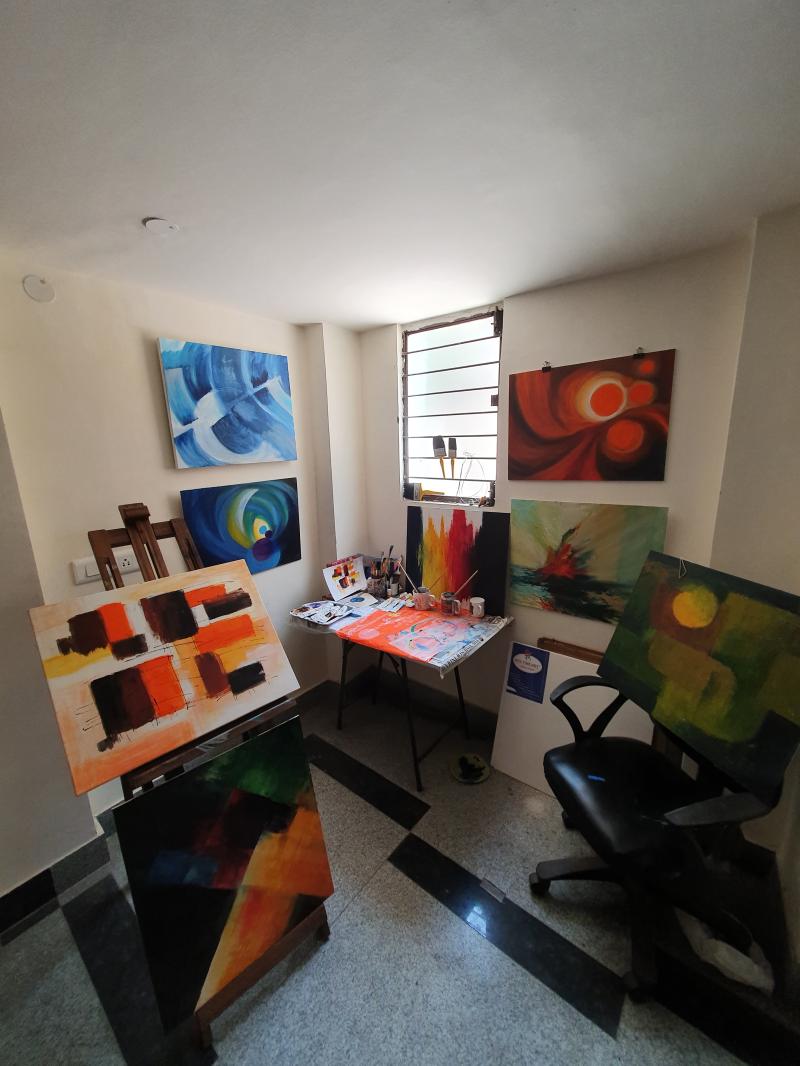 At 80, I am alone at home, but am enjoying every bit of that solitude and expressing my joy through colours and bold strokes. In a way the social distancing has been a blessing for me as I got to revive my original passion.

After passing out from Kolkata College of Art, I came to Delhi looking for a job with only Rs. 200 in hand, way back in 1960. After a bit of struggle, I finally managed to establish myself as a graphic designer, but the work pressure didn't allow me too much time to pursue my love for painting. I got into the rut of daily work, and over the next few years my hard work helped establish myself professionally and personally.
One of the most memorable highlights of my life was being nominated for a French Govt. scholarship to study typography in Paris for two years. But a long administrative tussle between French and Indian governments resulted in my scholarship being denied. As this scholarship was close to my heart, the loss pushed me to depression. To overcome the situation, I engaged myself in doing paintings. After doing a good number of paintings, I organised a solo exhibition in 1971. This exposure gave me a new lease of life. In the meantime, I had joined academics. My focus shifted from painting to teaching.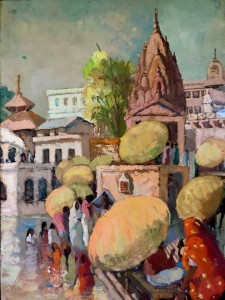 Twenty-two years of full time teaching job helped me in writing about activities in the area of my own specialization. I've written a couple of books, and some of them are used by various management and communication institutions as part of their syllabus.
The lockdown and forced social isolation came as a blessing for me. I stopped going for lectures and classes and just when I was wondering how to spend my time constructively, my daughter gifted me a set of canvas and brush. So after a gap of close to 50 years, I'm back to where I started my journey – painting. One painting led to another, and in a few days, I was enjoying it so much that I converted a part of my parking lot into my studio.
So, every time we lose hope, let's remember, each day is a white canvas. Whether we want to paint a rainbow or dark clouds – the choice is ours.
Samvedna Care specializes in eldercare services at home. During the COVID19 crisis our team of psychologists and social workers is working diligently to ensure the physical and emotional health of the elderly remotely. We provide services for elderly mental health through our counselling services. We also support caregivers taking care of elderly with dependency and chronic ailments. Reach out to Samvedna Care for any help you need in coping with the COVID19 situation.