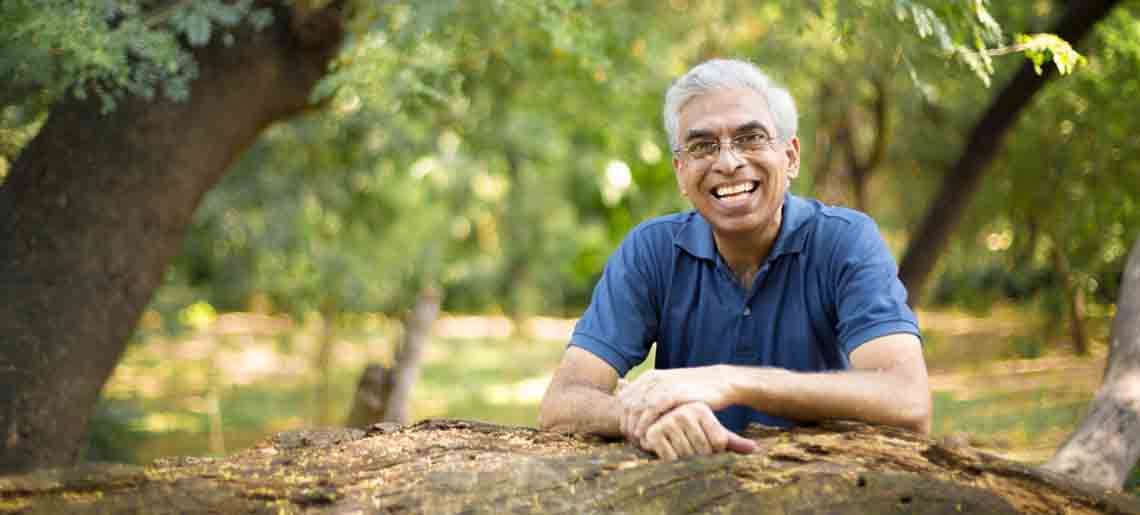 Ageing is only natural, and usually, it presents itself with a host of challenges for the seniors and their families. While it is true that many older adults look forward to moving from their middle age into their later years, it ends up being more difficult to adjust than expected.
Most adults experience health issues and stress as they grow older, and the support of a therapist or any other mental health professional helps ease the transition. Especially counselling for anxiety in elderly is very common with ageing.
Understanding ageing and how counselling helps the elderly maintain good health?
While some approach their "Golden Years" eagerly, anticipating their retirement, playing and spending quality time with their grandchildren, or simply starting a new phase of life, others dread the physical and mental effects ageing has on them. Moreover, transitioning to retirement, dealing with new frailty/medical conditions, or finding enjoyable, meaningful activities as they experience physical challenges that limit their mobility might prove very difficult for some!
Not to forget, how difficult it can be for the elderly to face mortality, especially when their friends, peers, or spouses and partners have passed on; isolation in the wake of many such deaths is one of the major causes of depression in the elderly. Thankfully Samvedna Care has a team of trained professionals that provide expert counselling for depression in elderly to make sure they can recuperate and feel better.
But the mental health challenges many seniors face aren't restricted to just depression, Alzheimer's disease or other forms of dementia are common too with ageing. Most senior citizens with any form of dementia find it extremely challenging to attend to their basic needs. The families of those with dementia can face a multitude of challenges as well. Hence, Samvedna Care aids the families of the elderly with counselling for Dementia in family therapy sessions.
Mental health concerns in the elderly
It is no myth that mental health challenges can occur at any age. Hence, maintaining good mental well-being is critical! But the gravity of these challenges in the elderly and far more severe.
According to the World Health Organization:
6% of the disabilities present in older adults come from mental and neurological disorders,
Roughly 15% of all adults 60 and above suffer from at least one mental disorder,
The most common mental disorders are depression and dementia, although anxiety is a common problem as well,
Many mental health problems are overlooked, including self-harm and substance use disorders.
Can counselling even help save healthcare money?
Yes, it most certainly can; and the ways are relatively limitless! Take depression as an example, it's the second-highest economic cost to global economies of any diagnosis, eclipsed for now only by heart disease.
Now, depression has umpteen physical manifestations. Moreover, depressed people get lots of symptoms, and also they fall ill more frequently. This is why treating depression effectively through therapy, counselling, family therapy, and non-pharmacologic techniques like light, physical, and social activity, can save a lot of lives as well as money. On that note, the team of professional counsellors and mental health practitioners at Samvedna Care are regarded to be very efficient in their treatment of depression in the elderly.
Samvedna Care's Counselling Services
Counselling makes dealing with negative emotional states a lot more treatable. Samvedna Care's extensive experience in dealing with psychological and emotional issues faced by adults and the elderly makes it one of the best institutions in the Delhi NCR for counselling senior citizens. The counselling psychologists at Samvedna Care help the elderly, as well as their families, cope better with the challenges that come with old age.
With a team of extremely experienced and capable mental health practitioners, Samvenda Care caters to the following issues:
Social Isolation
Negative thinking
Stress and anxiety
Loneliness and Isolation
Low self-esteem and lack of motivation
Depression
Bereavement
Adjustment Problems
Other Mental Health Concerns
Memory Problems, Mild Cognitive Impairment
Furthermore, the vastness and diversity of their counselling services extend to:
The elderly often experience a general yet mild mental decline as they grow older but with some adults, the decline brings with it several challenges that make life a lot more difficult in old age. In some cases, the decline in mental health is accompanied by dementia which only adds to the impairment in daily function. While these issues are all daunting, Samvedna Care with its counselling services for anxiety and depression, as well as home care services for elderly, helps the elderly remain in good mental health.