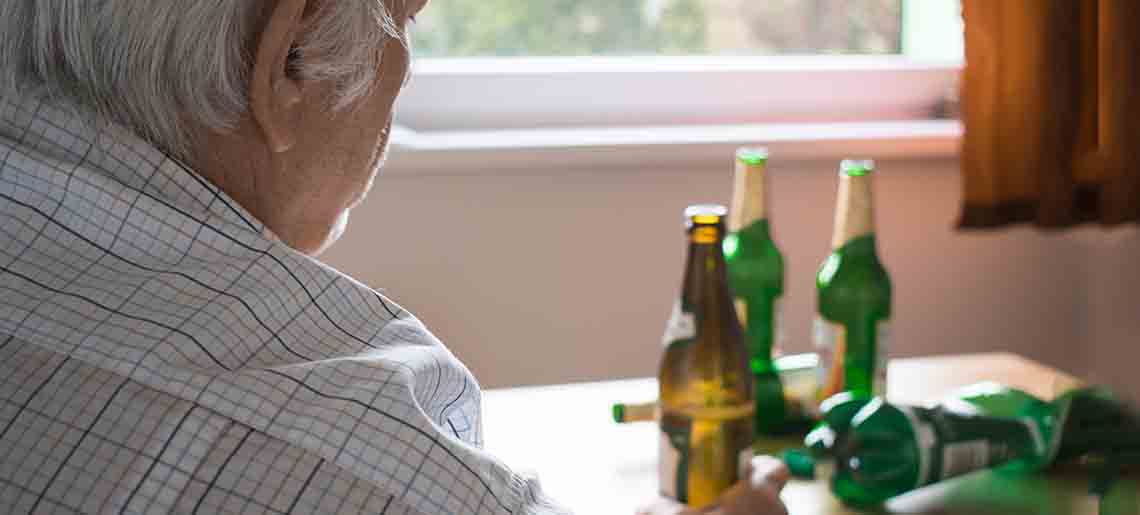 As surprising as it may sound, substance abuse among the elderly, particularly of alcohol and prescription drugs, is a fast-growing health problem in India. With a rise in the ageing population and changing demographics, the proportion of elderly substance users is gradually increasing.
Due to insufficient knowledge and limited awareness of the issue, substance abuse in the elderly often goes unnoticed. This is made worse by the fact that the symptoms of substance abuse and addiction are often similar to other common medical conditions such as dementia, diabetes and depression.
Identification of Addiction in Elderly
Fortunately, with Samvedna's elder care family counselling services, caregivers can understand how to identify substance abuse and addiction in older adults. Even though addiction can be difficult to recognize in this demographic, it is important to pay attention to the signs and symptoms of addiction displayed by the elderly. Some of the signs of addiction include
Change in eating and sleeping habits
Irritability and depression
Unexplained chronic pain
Extreme fatigue
Memory loss
Intentional social isolation
Lack of interest in activities
Alienating loved ones
Reduced interest in personal grooming
Drug and alcohol abuse can prevent a person from taking good care of themselves. Many forms of substance abuse can also worsen other conditions such as depression and cognitive impairment that many elderly individuals already struggle with.
Early recognition of substance abuse can reduce the chances of addiction-related adverse health effects. It can help family members or care providers get help more quickly for the person in need. Without help, the quality of life and health of substance abusing elderly can deteriorate rapidly. With Samvedna's caregiver counselling, family members can learn to recognize the signs of addiction and save their loved elderly from potential substance use disorders.
Risk factors for Substance Abuse in the Elderly
One of the main reasons for addiction in the elderly is the fact that they are often retired and no longer in the workforce, they may be living alone or far from family members and their personal social circle may be dwindling. This kind of social isolation makes them more susceptible to alcohol and drugs addiction. Besides this, health-related issues and life-changing events can take an emotional toll on the elderly and can provoke substance-abusing behaviour. If not treated in time, this can result in a full-scale addiction.
At first, substance abuse may start innocently enough, as elderly individuals tend to abuse prescription drugs to reduce age-related physical pains or emotional difficulties. Senior citizens may turn to drugs and alcohol to cope with mental or physical distress arising from illness, chronic pain or a big life change such as the death of a spouse or a loved one.
How can old age counselling help in the prevention of substance use disorders in the elderly?
Since most cases of addiction in the elderly arise from a negative emotional state, senior citizen counselling is one of the most effective ways of preventing addictions. Counselling makes dealing with negative emotional states a lot more treatable. Samvedna Care's professional counsellors hold advanced degrees in psychology and are trained to help clients identify potential solutions to problems that cause emotional turmoil. Professional counsellors can assist clients in improving communication and coping skills, strengthening self-esteem and promoting behaviour change and optimal mental health.
Samvedna Care's counselling services for seniors addresses a range of issues from personal growth to psychological aid. With a team of extremely experienced and capable mental health practitioners, Samvenda Care caters to the following issues:
Social Isolation
Negative thinking
Stress and anxiety
Loneliness and Isolation
Low self-esteem and lack of motivation
Depression
Bereavement
Adjustment Problems
Other Mental Health Concerns
Memory Problems, Mild Cognitive Impairment
It is important to understand that addiction is preventable. By helping senior citizens live happily, healthy life, we can prevent their dependence on substance and alcohol. Also, we need to be vigilant of the warning signs of addiction in the elderly.
If you notice any of the signs, you must seek professional help at the earliest. With a lieu of mental health services like
Samvedna Care makes sure you are well-attended in your times of need!