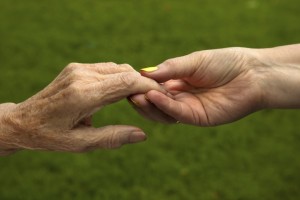 A caregiver is anyone who provides care and support in daily routine activities to someone because of an ongoing disease or terminal illness. India majorly has an unpaid workforce of caregivers i.e. it is usually the family members who take up the role of nursing their loved ones. Caregiving can be a very rewarding and fruitful experience for quite a few. However, in the quest of serving their loved ones, one tends to overlook the consequences that a complex care giving situation brings with it. Being unprepared for such a role in terms of knowledge and resources can lead to later life issues.
Psychological issues:
Depression
Stress
Low self-confidence
Frustration over one's helplessness
Anxiety and constant worry about the future course of the illness
Emotional Issues:
Hampers sense of subjective wellbeing
Perceived stress and burden increases as the condition worsens
Losing a sense of control over their lives
Guilt of not being able to provide the best care
Increased chance of being socially isolated
Physical Problems:
Increased mortality
Heart problems
Lower levels of self-care
Reduced immune system
Chronic body pains
The fact that these differences in overall physical, emotional and mental health were more so between dementia caregivers and non-caregivers is a matter of concern, which brings to light the importance of generating awareness among people about the possible health risks dementia caregivers go through and more importantly: how to overcome these stressors and lead a healthy life.
Some tips to better cope with caregiving –
Be realistic: Many deny or are angry when they receive a diagnosis of Dementia for their loved one. However, it is important to not build false hopes of recovery. It is a progressive condition. Yes, it is a stressful period, but the best to do at this point is accept the changes and take up measures that can help slow down the rate of progression.
Exercise: Make time for physical exercises of any form. Doing some form of exercises for 15-30 minutes daily can help the care giver relieve some stress and anxiety.
Prioritize yourself: Don't forget to take care of yourself. Spend some time, doing what you love to do the most: arts, dance, music, walking, cooking- anything.  This would help you reconnect with your inner self, thereby retain a sense of wellbeing. Having a balanced diet helps to maintain one-self.
Educate yourself: Be an informed caregiver. Learning more about Dementia from various sources like books, journals, doctors etc helps relieve the anxiety and stress and also be better equipped to deal with it.
———–
We at Samvedna Care aim to help seniors live happy, active and independent lives, in the comfort of their home and community through interactive caregiving.
Samvedna Care was established in October 2013 with two complementary goals – firstly to provide quality home care services to seniors with limited mobility and social interaction due to various constraints, and secondly to facilitate stimulating community interaction and participation.
Our Dementia Care services are –
At-home services – 
Dementia intervention activities by trained Care Specialists (already mentioned above) 
Day Care Centre, Sector 57 Gurgaon (Opening in July) – 
A place which will provide – your loved one with social activities and therapies to enhance quality of life, relief for caregivers and also an alternative to institutionalized care.
Dementia Support Group – 
Our Dementia Support group in Delhi NCR is a platform for caregivers to share feelings and support each other. We meet once a month at the Samvedna Senior Centre in Gurgaon.
Please call us for more info – 98184 21446, 124 4229659