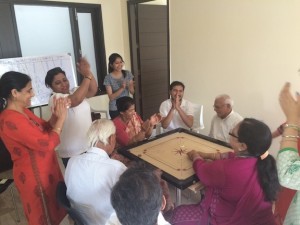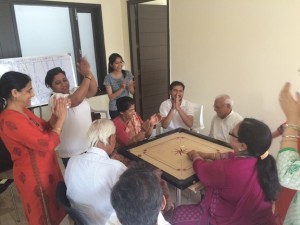 We launched our new club Great Times in Sector 43, Gurgaon with the Gurgaon Senior League, an exciting event that brought together seniors from neighboring societies. The competitions, which included quizzing, singing, carom and fashion, saw the participants compete with great enthusiasm!
We started with a brief introduction about Great Times, our new social, health and recreational club, for members 55 years and above. Then the first competition of the event, a Quiz, was held, with a total of 5 participating teams. The quiz had a number of rounds with different subject categories like sports, current affairs, Bollywood and Indian history. It was great to see the energy and zeal with which the teams competed. The quiz ended in a tie and went into a buzzer round, and then we finally had a winner.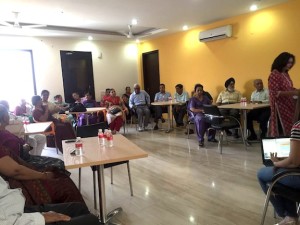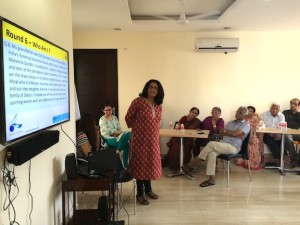 After a quick snacks break, the league continued with a singing competition. All the participants gave a short introduction about themselves and shared thoughts on their passion for music. The competition gave the seniors a platform to showcase their talents. They sang old melodies and bhajans. The appreciation from the crowd encouraged many more people to participate in the competition on the spot.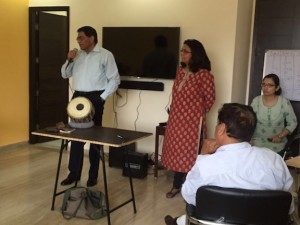 Lunch was a social affair, where everyone interacted with each other while enjoying the food.
Post that we had the Carom competition. There were 4 teams of 2 people each. In the first round, the 4 teams competed in lots of 2, each lot at a separate table. Rules were made clear at the start and a referee was allotted to each table. The rules made the game challenging as well as fun. After the elimination round, the winning teams played a nailbiting final!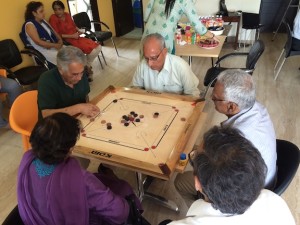 The Gurgaon Senior League wound up on a light and fun note with a Fashion Show. The theme was ethnic wear. All the senior women, dressed in their traditional finery, gracefully walked the ramp amongst cheers from the crowd! The day ended with a prize distribution ceremony.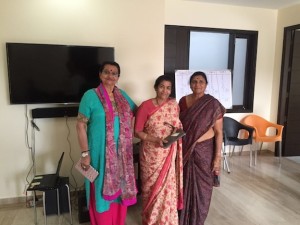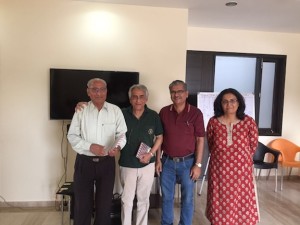 ———
Great Times by Samvedna is our new social and recreational club in Sector 43, Gurgaon, for members 55 years and above. Its a place where members come to get fit, make new friends and share their life experiences and give back to the community.
Activities at the club include fitness exercises, mind stimulation, tambola, dancing, book reviews, movies, community outreach, and talks on health management. The club has a library, computer room, visits by physiotherapists and doctors, access to board games and cards, a fully functional pantry with healthy and affordable snacks and tea and coffee on the house.
Transportation is available on select routes. There are special discounts for group memberships. The club is open Monday-Friday, 11am to 4pm. There are special classes for yoga, computers, music and painting.
Call us for more info – 9818421446, 0124-4229659 | Address – Great Times, 1304 St. Thomas Marg, Sector 43 (Opp Shalom Hills School), Gurgaon