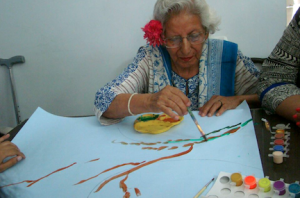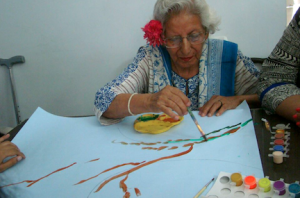 We asked our member 7 questions to help you know her better!
Name: Jamila
Age: 87
City of residence: Gurgaon, Haryana
Profession: Writer, singer and social worker
1) Favorite hobby: Singing
2) Favorite gadget: Computer, as I can type my articles and stories on it and send it to other people.
3) Favourite holiday: Going to the hills with my parents. I love watching the snow and the color of the mountains. Also going for picnics with family.
4) Favourite thing on TV: Not much
5) Most treasured memory: My most treasured memory is when we went to a number of countries on a singing tour with Victor Paranjyoti
6) What is a perfect day for you?: Sunday, as we can do whatever we want, go to church,visit friends and relatives and go for picnics.
7) What in life are you most grateful for?: My life and all the opportunities. A number of wonderful opportunities were offered to me throughout my life and I am grateful to my parents for allowing me to pursue my dreams.