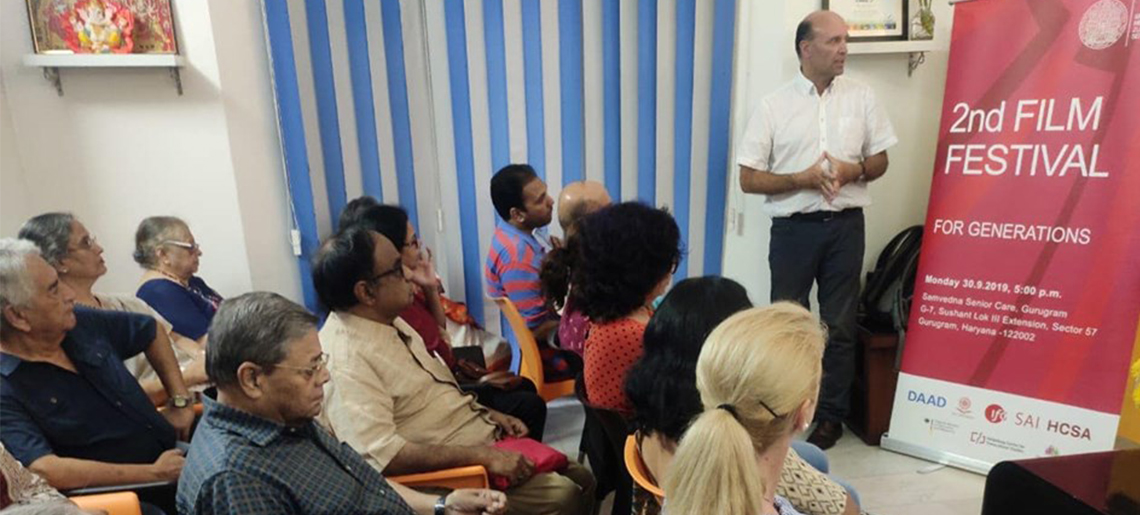 On 30th September, 2019, Samvedna Care Foundation hosted the 2nd film festival of generations in association with Heidelberg University, Germany. The film Sputnik Moment – 30 years and beyond was screened at our senior citizen centre in Gurgaon for our members and staff.
The film highlighted how senior citizens in Germany and the US were taking up second careers to fill their time, engage meaningfully and also get support through additional income. Post the screening Dr. Martin Gieselmann, Executive Secretary, SAI, Heidelberg University and Dr. Constanze, Coordinator DAAD Project, Heidelberg University along with our team engaged with the audience in an interesting discussion on the Indian scenario.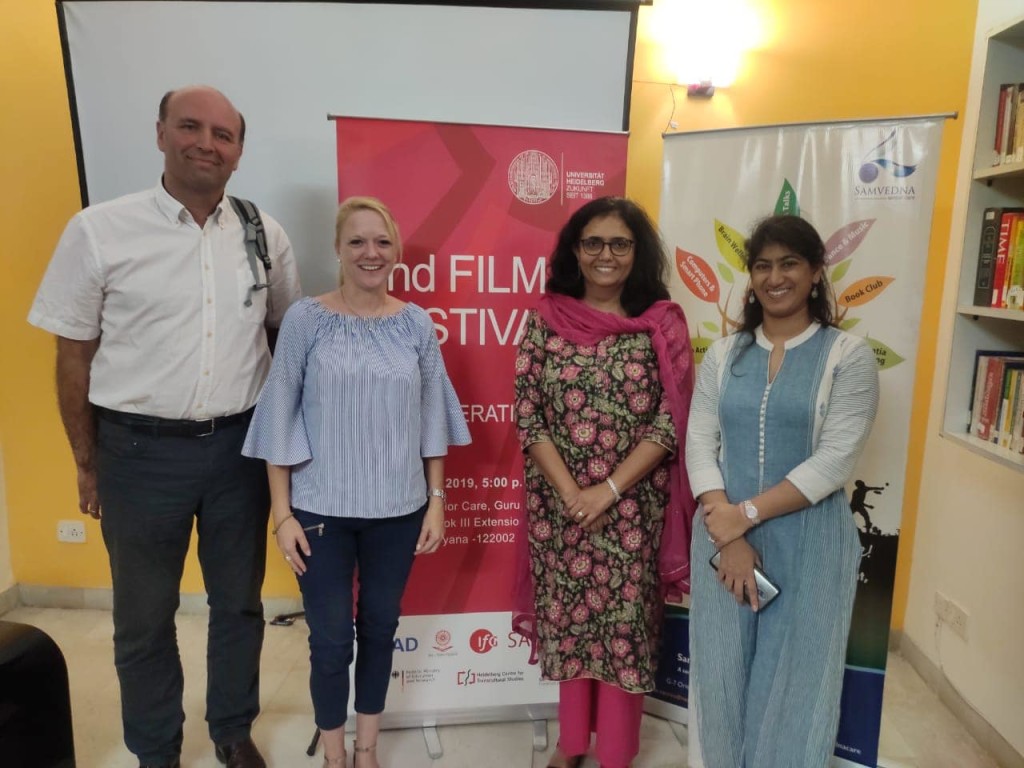 Members shared that in India it is not easy for senior citizens to pick up jobs after retirement, however it was interesting to see that many in the audience did have jobs post retirement. They also spoke about stereotypes and social attitudes towards ageing and shared their personal experiences. The discussion also centered on active and productive ageing and how services provided by organizations like Samvedna Care support the elderly in living meaningful engaging lives.
The event was appreciated by all participants and was followed up by a high tea networking amongst the attendees.