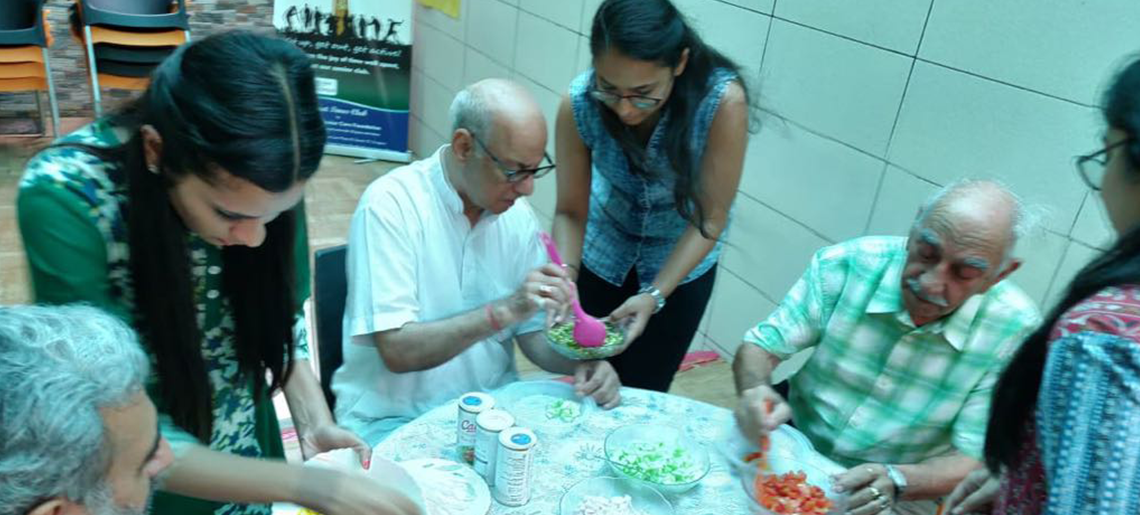 Preventing social isolation in elderly people can be challenging, especially if they are less mobile than they used to be and are unable to lead independent lives on their own anymore. Many senior citizens today are deciding to move into senior living or assisted living facilities.
Ageing involves physical, cognitive, social and family losses; it brings an increased incidence of disability and need for assistance with activities of daily living. When the elderly find themselves unable to manage their own care, assisted living facilities serve as an alternative, even for those elderly who wish to retain some independence but require assistance.
While there is a lot of emphasis on the physical well-being of older people in such facilities quite often their social well-being goes unnoticed or untended. During the golden years, the elderly are more susceptible to loneliness and social isolation than younger people in general. Social well-being tends to be reduced because of loss of status, loss of connection with familiar peers (friends), relatives, and other family members due to death, distance and weakening of family ties. Often, the elderly person also goes into social withdrawal due to health concerns or worries about ageing.
While most facilities are able to manage medical and physical needs of elderly, qualified and trained mental health professionals can help provide interventions focusing on their cognitive and social needs. Recreational therapies, intellectual companionship, and cognitive stimulation are various interventions used to keep seniors engaged. Having an active social life can help reduce the risk of cognitive impairment, and ensures that the elderly remain socially connected. Many senior living facilities today provide such services through organizations like Samvedna Care which are also focused on the emotional wellbeing of elderly.
A few benefits that come from staying socially engaged as an older adult are:
Improved cognitive function- studies have revealed that people who maintain supportive relationships with family, friends, and neighbors have better mental health. One who enjoys daily social contact with a network of people has a significantly lower risk of developing cognitive impairment as well.
Reduced stress- seniors who feel stronger connections to other people have lower levels of stress, anxiety, and depression. It is often said that face-to-face socializing has been shown to be more effective at staving off depression than communicating only by phone or email.
Better physical health- socially integrated adults are less likely to be obese, develop high blood pressure or any other illness. In fact, being socially isolated elevates older adults' risk of developing high blood pressure even more than having diabetes.
Old age is often associated with life changes that are difficult to cope with and may generate feelings of isolation, loneliness and despair. Providing opportunities for social and cognitive engagement can help improve the experience of seniors living in assisted care facilities.
When you need someone, who can help your elderly loved one stay socially engaged and stay happy, then trust Samvedna Care. We offer a range of social well-being and counselling services for senior citizens in need of emotional and companionship support in their homes as well as senior living facilities.