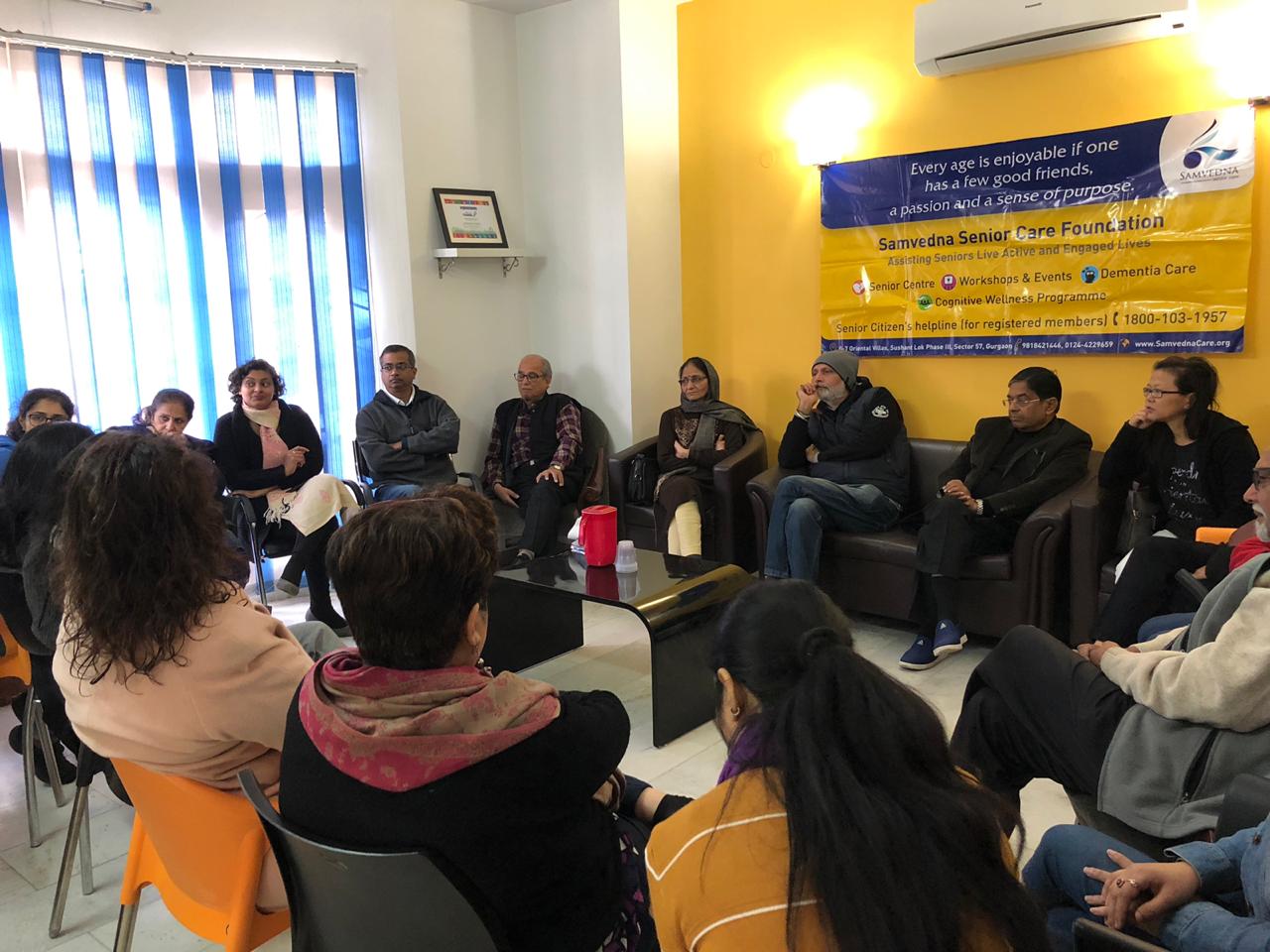 Samvedna Care Foundation held it Dementia Support Group meeting for family members of persons with dementia on January 5th , 2019. The event was held at our senior centre in Gurgaon. Dr. Jayashree Dasgupta, MPhil, PhD, Neuropsychology, NIMHANS, presided over the meeting, the topic for this meeting was "Caregiver stress and coping strategies".
Dr. Jayashree initiated the discussion by asking the participants (caregivers) how they felt about taking care of their loved ones.  Some of the common problems shared by all participants while dealing with their loved ones were – restlessness, sleep cycle disorder, fear of falls, hygiene issues and struggling with their own emotions. Caregivers further shared about their glitches of stigmatization, guilt and issues like financial constraints and finding a good attendant/ help for their loved ones.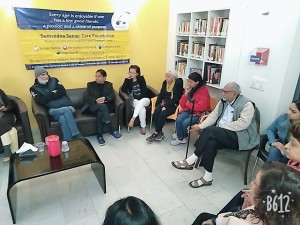 The participants shared their experience and tips in handling dementia patients in the group. Some of them mentioned how they missed the person who was no longer there for them and it was evident that many of them were still struggling to understand and accept their family member's condition completely.
Dr. Jayashree advised the participants on how they could deal with their challenges and how to not overwhelm themselves by clustering all the issues. She explained that it is best to classify the challenges and then deal with them one at a time, she also advised to prioritize and work on solutions for each challenge. She emphasized to the caregivers the importance of taking time off from their responsibilities and relaxing themselves.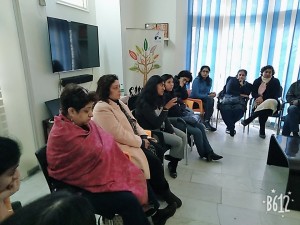 Dr. Jayashree also explained the importance of cognitive stimulation activities and how important it is to involve dementia patients into activities that they love. During the session there were questions raised by the caregivers about different problems, these were also taken up by the Samvedna Dementia counsellors and some of the families too shared their experiences.
The group also strongly felt the need for better support systems like day care centers, more support group meetings and need for trained caregivers to help the families.
---
We at Samvedna Care aim to help seniors live happy, active and independent lives, in the comfort of their home and community through interactive caregiving.
Samvedna Care was established in October 2013 with two complementary goals – firstly to provide quality home care services to seniors with limited mobility or dementia and hence social interaction, and secondly to facilitate stimulating community interaction and participation. Please call us for more info – Delhi NCR – 98184 21446, 124 4229659 or write to us on contact@samvednacare.com
Dementia Support Group – Our Dementia Support group in Delhi NCR is a platform for caregivers to share feelings and support each other. More – https://www.samvednacare.com/dementia-support-group