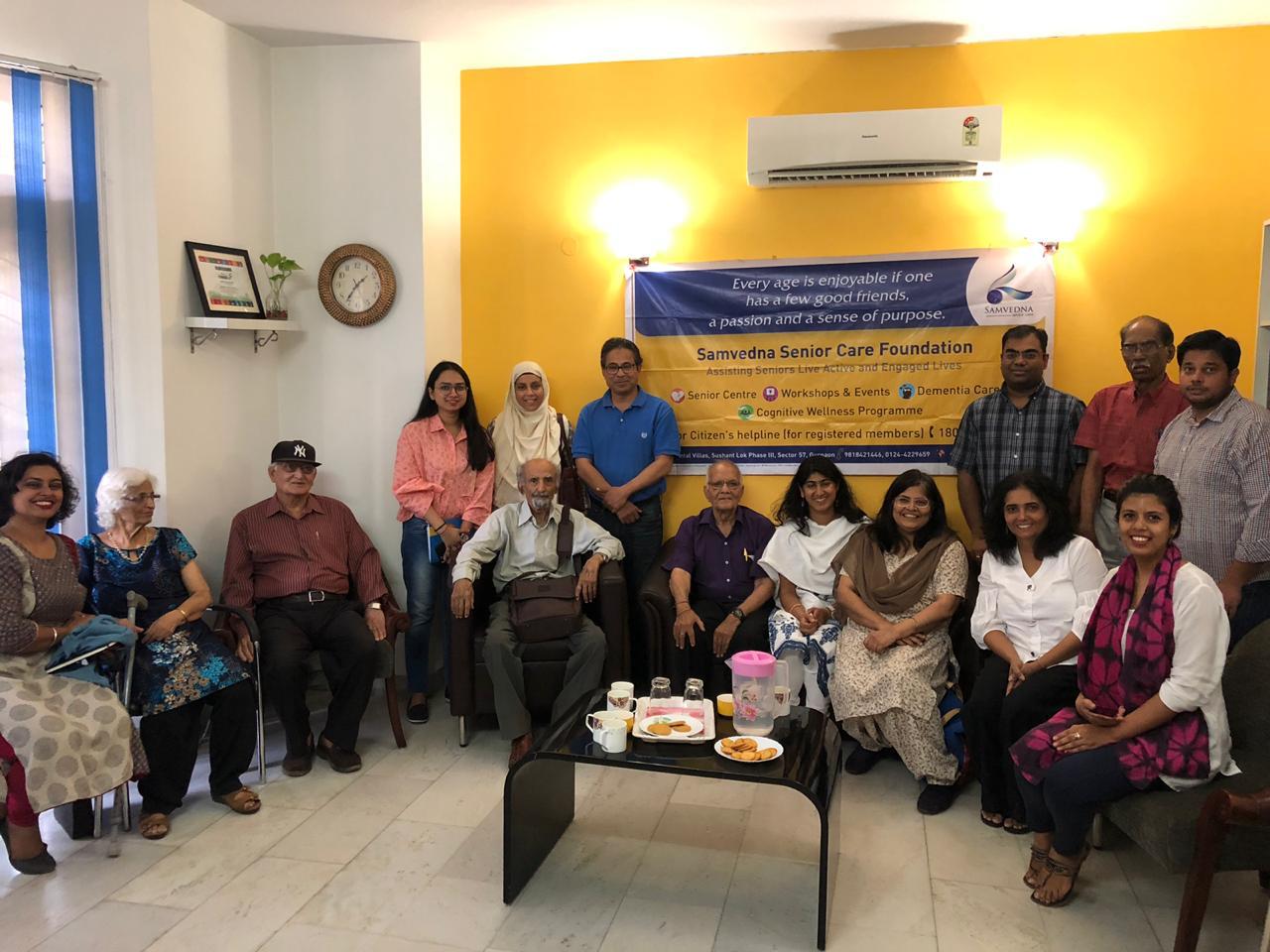 Samvedna Care conducted its Dementia Support Group (DSG) for caregivers of Dementia patient on 4th May, 2019. A group of caregivers from Gurgaon and Delhi attended the meeting. The agenda of the meeting was to share knowledge about Dementia and to understand the challenges faced by families. The session was opened by Dr. Jayashree Dasgupta.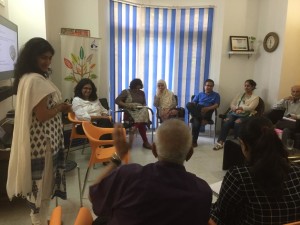 Dr. Jayashree initiated the talk by introducing the concept of Dementia and the most common type of dementia which is Alzheimer's. She also explained the common signs and symptoms of dementia such as- comprehension, language, hallucinations, judgment, and orientation. She also explained how dementia is different from normal signs of ageing and forgetfulness. She further discussed about the stages of dementia and its progressions.
During the meeting caregivers shared their experience in handling challenging behavior of their loved ones. Dr. Jayashree suggested how redirection, self-care and shared caregiving is important and how it will help the caregivers to avoid burnout. She shared about Parkinsons and its relation with Dementia. The methods of dementia treatment such as pharmacological interventions and non-pharmacological interventions like mind stimulation, physical activity, social activity were discussed. Caregiver stress and its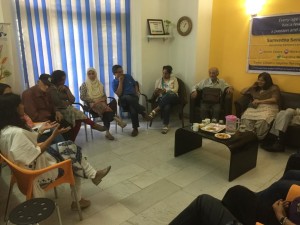 importance were also discussed in the meeting. Dr. Jayshree concluded the meeting by discussing the importance of setting up adequate social support for the elderly and family.
In the question and answer session participants asked about the causes and triggers of dementia, young onset dementia, importance of exercise and diet for a person with dementia. The audience participated actively and appreciated the meeting as all there queries were discussed and answered.
---
We at Samvedna Care aim to help seniors live happy, active and independent lives, in the comfort of their home and community through interactive caregiving.
Samvedna Care was established in October 2013 with two complementary goals – firstly to provide quality home care services to seniors with limited mobility or dementia and hence social interaction, and secondly to facilitate stimulating community interaction and participation. Please call us for more info – Delhi NCR – 98184 21446, 124 4229659 or write to us on contact@samvednacare.com
Dementia Support Group – Our Dementia Support group in Delhi NCR is a platform for caregivers to share feelings and support each other. More – https://www.samvednacare.com/dementia-support-group