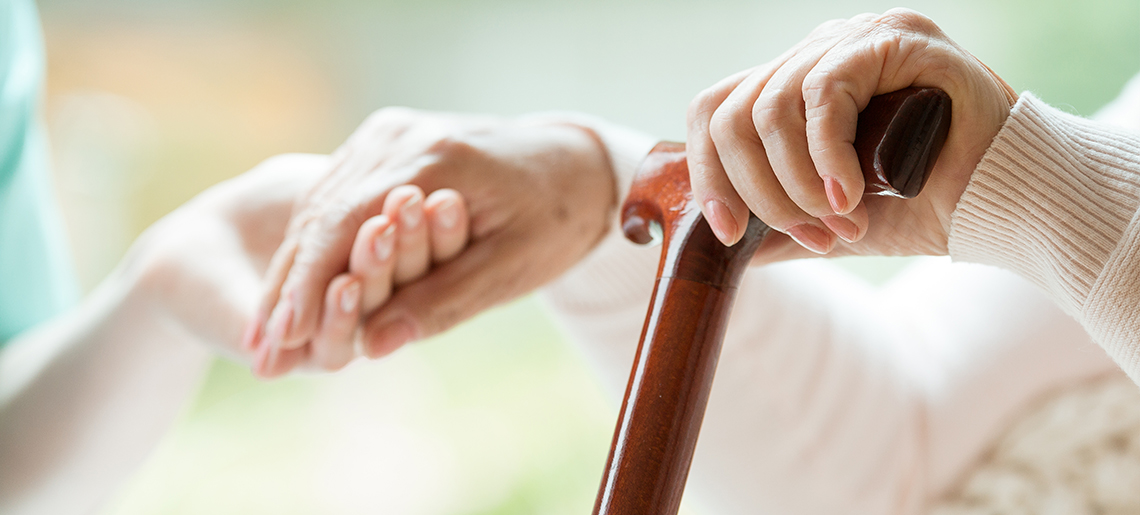 Emergencies can happen anytime and with age, they become more frequent. The life expectancy worldwide has increased. According to a report on Ageing and Health by the World Health Organisation, "by 2050, the world's population aged 60 years and above will reach 2 billion." However, these retirement years are not disease-free for older adults. There are different mental, physical, and chronic health concerns that impact the quality of life.
Let's know about some of these common emergencies and age-related issues that may or may not have visible symptoms.
Fall & Related Injuries: A sudden fall due to balance issues, poor nutrition, vision problems, torn carpet, or like are common among older adults. These often cause fatal and non-fatal emergencies like broken bones, abrasions and more.
Prevention: It is ideal to seek assistance while walking to avert the risk of falls. It will also help if you remove rugs and carpets and add assistive railings in the bathroom and stairway.  
Heart Disease: Coronary heart diseases are common among the elderly. The atherosclerosis is the build-up of fatty deposits and plaque in the walls of the arteries. This blockage can impact the flow of blood and oxygen and lead to heart attack or stroke.
Prevention: Maintaining healthy eating habits and doing mild to moderate yoga or walk can reduce the risk of heart problems.
Influenza & Pneumonia: The risk of influenza is high among the elderly due to a weak immune system. Sometimes, the infection can become severe, impacting the lungs, and leading to pneumonia. Other than immunity concerns, substance abuse, asthma and heart diseases often increase the risk factor of pneumonia among older adults. Pneumonia is an acute infection of the lungs caused due to a variety of microorganisms like bacteria, viruses, or fungi.
Prevention: Washing your hands frequently and taking flu shots every cold and flu season will be helpful.

Abdominal Pain: Digestive issues, including food poisoning and infection, can lead to abdominal pain or nausea. These are common and often happens due to a weak digestive system, dehydration, malnutrition, or any other pre-existing medical condition.
Prevention: Eating fresh and wholesome home-cooked food can be helpful. It will also help if you prepare a light meal, especially for dinner and stay well-hydrated all the time.
Urinary Tract Infection: Rushing to the hospital due to high temperature can often be due to a urinary tract infection. It often happens when the older adult is chronically dehydrated.
Prevention: Drinking plenty of fluids is useful in minimising the risk of UTI and helps in speedy recovery.
Medication Mistake: A dosage mistake like skipping a dose or taking it too much can lead to side-effect or adverse reaction. Sometimes a prescription medication can cause a problem. Among others, blood thinners, aspirin, insulin injections and oral diabetes medicines may trigger an emergency.
Prevention: Taking the medicines as advised by the doctor is a must for older adults. It will be helpful if you understand the dosage and medications on every doctor visit and follow the necessary precautions.
In case of any emergency, rely on Samvedna Care emergency services for seniors. We offer ambulance assistance, care manager support, hospitalisation support, doctor consultation, and TPA clearance. Please make the most of our 24*7 support system and manage emergencies. Additionally, if you have an elderly at home and need care support, then the Samvedna team can help. Specialising in elder care and dementia care, we believe prevention is always better than cure. It may sound cliché; however, it is a reality, especially in older adults. If you need help with your elderly, then feel free to consult the Samvedna Care team. We offer services like health care, lab tests, emergency support, general well-being, intellectual companionship, personal care services and home management. Connect with us for any elder care support need, let's manage emergencies together.