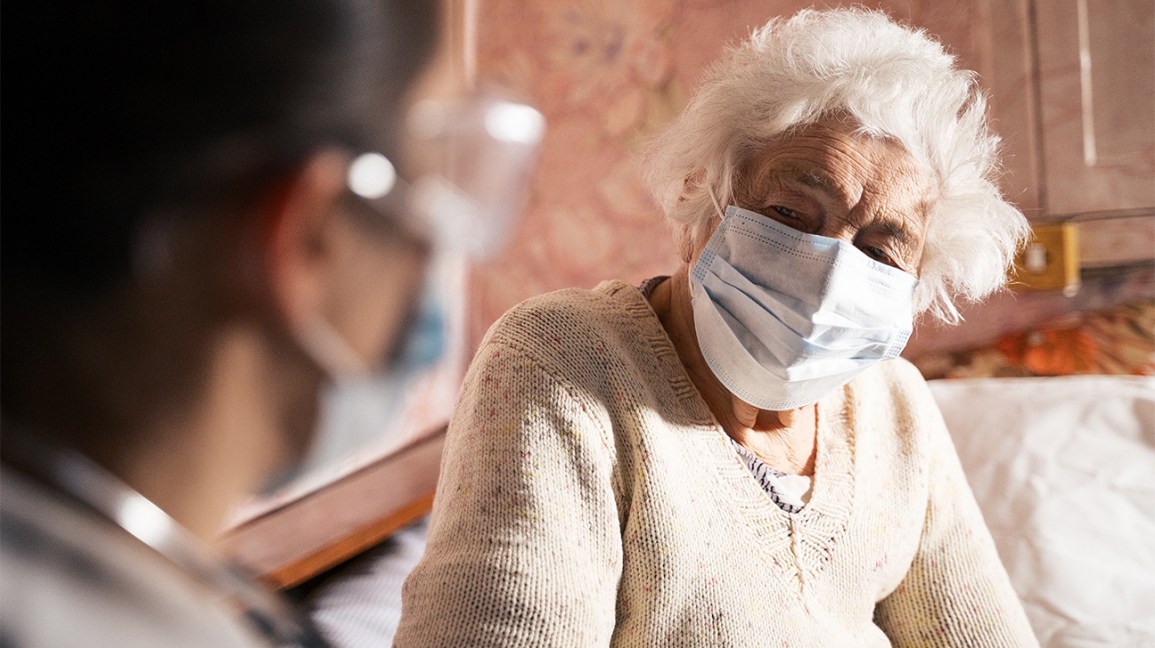 Samvedna Care Foundation organized an online Dementia Support Group Meeting on 2nd May, 2020. The agenda of the meeting was 'Caregiving during COVID 19'.  It was heartening to see participants logging in from different parts of the country.  The objective of the meeting was to understand how caregivers were managing their loved ones and coping with caregiver stress during the lockdown and also share experiences and suggest tips and solutions for better care management during this tough time.
The talk was facilitated by Dr. Jayashree Dasgupta, Co-founder & Project Director, Samvedna Care. Dr. Jayashree Dasgupta, PhD (NIMHANS) opened the meeting by explaining dementia and its symptoms. Some of the topics discussed were – caregivers facing difficulties in managing work and a loved one, disruption of daily activities, managing domestic work in absence of help, loss of routine and increase in challenging behavior due to mobility restrictions. Dr. Jayashree shared that it was normal for caregivers to experience feelings of anxiety, loneliness, fear, panic, insecurity and sometimes frustration and burnout.
She emphasized the importance of self-care and caregivers were encouraged to take care of themselves, stay in touch with friends and family, follow a routine, maintain sleep hygiene, take out time for exercise, maintain a healthy diet and most importantly share responsibilities in order to reduce the burden of caregiving.
The last part of the meeting was dedicated to suggesting few measures for the safety and wellness of the loved one by ensuring proper personal hygiene, washing their hands regularly, avoiding discussing negative news, trying too hard to explain the corona virus situation and using distraction techniques as a means to help reduce anxiety and agitation. Many caregivers shared their experiences and also asked questions related to their loved ones health.
Samvedna Care Foundation works towards the cause of senior care in India from all strata of society, to help age actively and with dignity. We aim to:
Promote awareness about elderly health related issues
Create awareness about dementia in society
Educate caregivers in dementia care
Support a person with dementia and their families
Empower elderly to use technology and remain socially active
Maintain autonomy and independence of elderly
If you're looking for elder care services in Delhi or home care services for the elderly, you can get in touch with us for more information.
All Donations to Samvedna Care Foundation are 50% Tax Exempt under section 80G of IT Act, 1961.
 The webinar can be watched on our YouTube channel here –