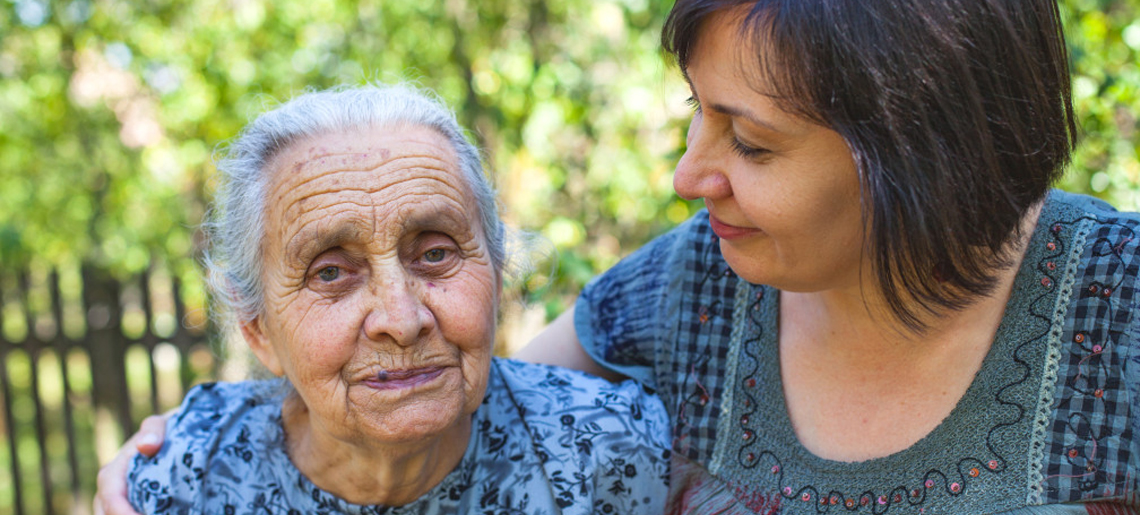 By – Shreosi Mondal, Intern, Samvedna Senior Care
Caregiver… how do we define a caregiver? As per APA (American Psychological Association) caregiver is a person who attends to the needs of and provides assistance to someone else who is unable to take care of themselves. But is it just limited to providing care? Caregiving involves responsibility, affection and respect towards the person who needs care.
A caregiver can be either a paid professional or an informal caregiver. In the process of caregiving, the caregiver goes through emotional and physical strains. Some caregivers may feel overwhelmed by the amount of care they have to provide. Caregivers may find this role very stressful which is known as caregiver stress. The caregivers who go through such stress can feel overwhelmed, lonely, sleeplessness, loss or gain of appetite, tiredness, loss of interest, irritation, and worry.
Caregiver role can be really challenging which can lead to:
Depression and anxiety: Taking care of individuals with Dementia, or any other mental health issues can lead to an increased risk of deterioration of psychological well-being of the caregiver.
Weak immune system: Research has shown stressed caregivers may have weaker immune systems than non-caregivers and spend more days sick with the cold or flu.
Higher risk of chronic disease: Studies have reported high levels of stress, especially when combined with depression, can raise the caregiver's risk for health problems, such as heart disease, cancer, diabetes or arthritis.
Cognitive impairment: Caregivers of people with Alzheimer's and Dementia are at high risk for problems with short term memory and focusing.
Problems in interpersonal relationships– Research highlights the caregivers generally have problems in their interpersonal relationships, with their family, spouse and children.
Caregiving demands the caregiver to play a diverse role in which they might get so involved that they tend to forget that their own mental and physical wellbeing also means a lot.
Here are some questions to assess if you are going through caregiver stress :
You no longer find pleasure in things you once found enjoyable
Friends and family have expressed concerns about your well-being.
You are getting negative feedback at work.
You're having problems with your spouse.
You experience intense and recurrent feelings of anger, sadness, worry or fear.
You have difficulty concentrating.
You have trouble sleeping, drastic weight changes or other unexplained health problems.
You use substance to cope with manage or suppress painful feelings.
If you can relate to the above signs then you are undergoing caregiver stress/ burnout. Caregivers should learn how to take self-care which is necessary to maintain their own health. Following ways can be adopted by the caregivers to take self-care.
Self-time: Caregiving involves the carer to always be busy with the person they are taking care of. Caregivers hardly give time to themselves. This leads to frustration. Hence self-time is important to provide mental peace to the caregiver. Self-time includes taking a break, nurturing some hobby or even self-reflective journals.
Join a support group: It is good to join a support group of caregivers, meeting others will help realize that they are not alone in this journey of caregiving. They can share stories, pick up caregiving tips, learn how to face challenges and create social support systems. All these might help in the emotional well-being of the caregiver.
Health care: Caregivers should find time to be physically active, have a healthy diet and good sleeping habits, so that they feel overall healthy. They also need to visit doctors regularly so that if they have any health issues they can take care of their own health.
Get organised: it is necessary for the care provider to make to-do lists and set a daily routine so that they can create time for themselves. They should organise their daily routine in a manner that it will balance the self-time and caregiving time.
Asking for help: Caregivers should have an idea that they are human too, they might face challenges in the process of caregiving and they should not be hesitant to ask for help. They should know that it is okay if they accept help from others. Asking for help is of no shame. Caregivers can approach their family members, friends, or any professionals if they feel the need of assistance. This will allow them to have better physical and psychological wellbeing and reduce stress or burnout in the process of caregiving.
Engaging activity with the care receiver: This will not only establish a healthy relationship between caregiver and care receiver but also keep the stress related to caregiving a bit low. Caregivers will enjoy the journey of caregiving rather than bearing it like a huge burden. Playing small games or watching films might elicit the stress level of caregiving.
A caregiver is very important in the life of those who actually need them. The process of caregiving enlightens the necessity of a support system. So it is important to maintain the wellbeing and stability of the support system by taking care of them and thanking them enough for their help.
Samvedna Senior Care specializes in elder care services at home. During the COVID19 crisis our team of psychologists and social workers is working diligently to ensure the physical and emotional health of the elderly and caregivers. We support caregivers taking care of elderly with dependency and chronic ailments. Reach out to Samvedna Senior Care for any help you need in coping with the COVID19 situation.