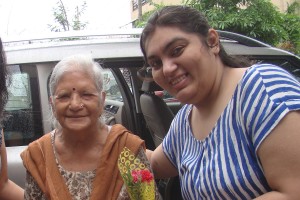 In the dusk of their life, an alarming number of India's ninety one million sixty-plus population experiences loneliness, neglect, depression, physical and mental abuse and a plethora of diseases, without proper medical care. Many seniors by this time have lost their spouse. Their social circle of friends and relatives also becomes smaller due to people succumbing to age or disease. In addition the elderly have different healthcare requirements. They often suffer from multiple and chronic diseases and need long-term and constant care, according to the National Programme for Health Care for the Elderly (NPHCE) report. But medication is not their only need – the elderly need emotional support, counselling and often, legal support.
It should come as no surprise that India is already seeing a growing number of home healthcare providers for seniors across the country. The sudden explosion in start-ups focused on senior citizens has been triggered by the realisation that although India has the second youngest population in the world, it also has more than a 100 million senior citizens. The number of Indians in the 60+ age-group will double by 2030 and treble by 2050, according to estimates by the United Nations.
Even with all the start-ups, services and community living spaces emerging in the last five years, there simply isn't enough to meet the needs of India's elderly population. There is a crisis situation where the number of seniors is increasing as they are living longer because of advances in medicine, but the support system is disintegrating.
There is a strong existing need for reliable and high quality healthcare services at home for the elderly. Almost 80% of the care that is currently given in the hospital can be delivered in the home setting. Though such services are popular in developed countries like the US and Europe, the trend is fast picking up in India where most young couples are working and yet cannot leave elderly and sick parents alone.
There are few organizations in India offering specialized courses like gerontology, geriatrics, psychology and nursing, which are needed to build a career in this field. The biggest challenge for this sector is not strategy, but finding the right staff – sensitive people with the right skills. One must have compassion and patience for the elderly and a genuine interest in improving their lives. Besides these, one should have listening skills, commitment to excel in their respective field, self-confidence and problem solving ability. Since there is lack of professionals available in this field, healthcare companies are at times forced to employ people below the level of doctors, such as nurses and attendants. When they can, they hire experienced staff, or recruit people and then train them on their own.
There is a lot of opportunity to build a successful career in senior care, one that is likely to give both ample extrinsic and intrinsic rewards,  if one has the inclination and skills.