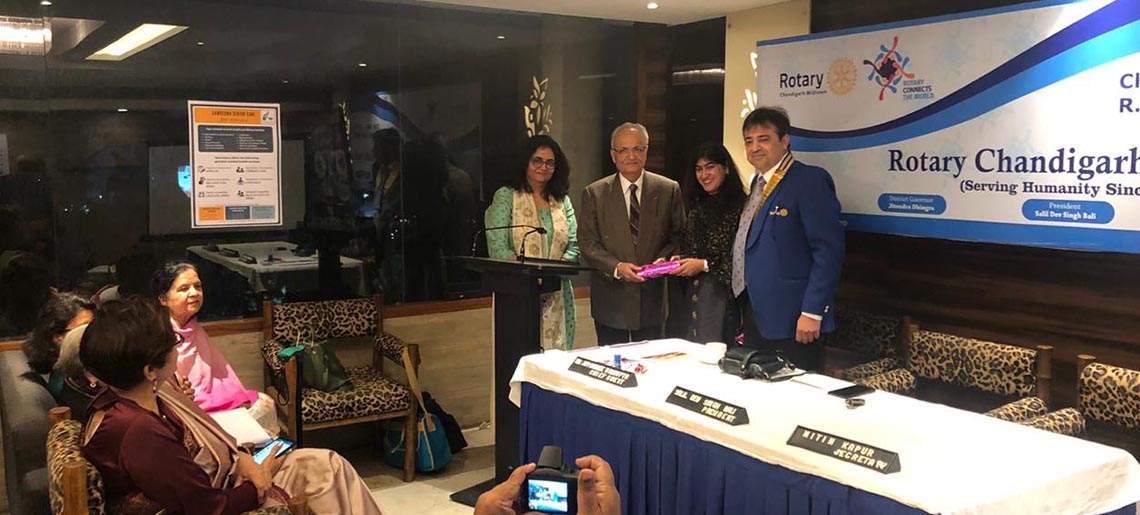 Samvedna Care Foundation was invited to conduct a memory screening camp and awareness talk at the Rotary Club Chandigarh, Midtown on 28th February, 2020. Our Co-Founder and Project Director, Dr. Jayashree Dasgupta was invited as the chief guest for the evening, she delivered a talk on "Recognizing early signs of Dementia". Many seniors participated actively in the screening camp and were appreciative of the feedback provided by the counsellors.
Dr. Jayashree had an interactive session with the audience explaining to them various aspects of dementia, risk factors and how it should not be confused as a normal part of ageing. The audience had many questions and everyone acknowledged the fact that socializing and seeking timely help for any signs of cognitive decline or other mental health issues is key to maintaining a healthy lifestyle.
Rotary club president Mr. Salil Dev Bali proposed a vote of thanks and acknowledged the importance of the work the foundation was doing to create awareness about Dementia.