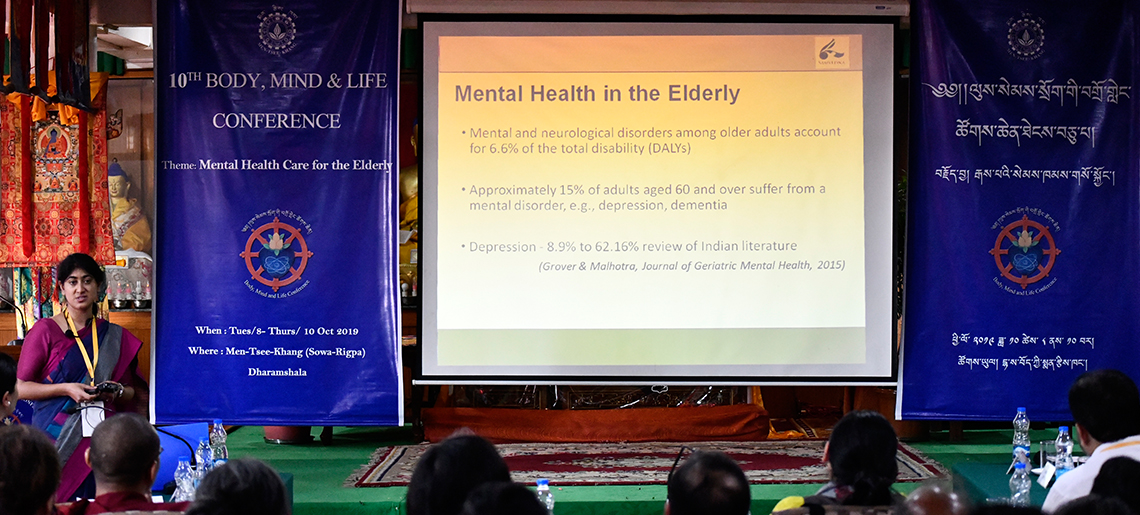 Talk on Elderly Mental Health – a perspective from Western Medical Science at Men Tsee Khang Institute, Dharamshala.
An audience with his holiness the Dalai Lama !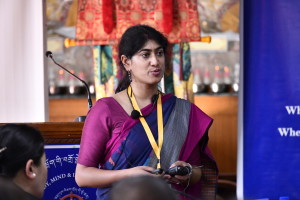 I was honored to be invited by the Men Tsee Khang institute at Dharamshala recently for the 10th Body, Mind and Life Conference, where I delivered a lecture on the Western Medical Science Perspective to Mental Healthcare for the Elderly, and truly blessed to have an audience with His Holiness the Dalai Lama. Keeping fingers crossed that weather conditions would permit my flight to be on time, I left early morning on the 8th of October, and as luck would have it, made it in the nick of time!
Listening to His Holiness, I was struck by how jovial he was and how seamlessly the conversation flowed; in hindsight, I feel he shared a wealth of wisdom which I am yet to fully comprehend.
He spoke about the importance of caring for the elderly and in particular their mental health with 'karuna' compassion. Highlighting that the 'mind' is a key focus in in all Eastern systems of medicine, he encouraged us to look into these various systems, but from an academic science perspective rather than through a religious lens; which surprised me coming from a person of such religious eminence. I was amazed at how he wove together so many perspectives and how simple he made things seem. Emphasizing the wealth of knowledge our traditional Indian systems offer, he spoke about how they look at the relationship between the body, mind and life, asking us to look deeper into these systems so that they are not lost but taken to a wider audience.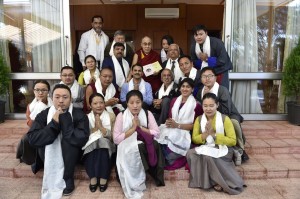 This set the tone for an enlightening conference where speakers from different medical systems spoke about mental health in the elderly. As I described our work at Samvedna, where we focus on 360-degree eldercare, it was wonderful to see how our approach resonated with the healing aspects other traditions spoke about. A holistic emphasizing not only physical but emotional well-being is critical for overall health and improved quality of life; not only for the elderly, but for the entire family who are usually the primary care givers in India. A once in a lifetime experience that left me feeling there is so much to understand about mental health and gratitude to have received blessings from His Holiness.
Dr. Jayashree Dasgupta
Co-Founder, Project Director
Samvedna Care