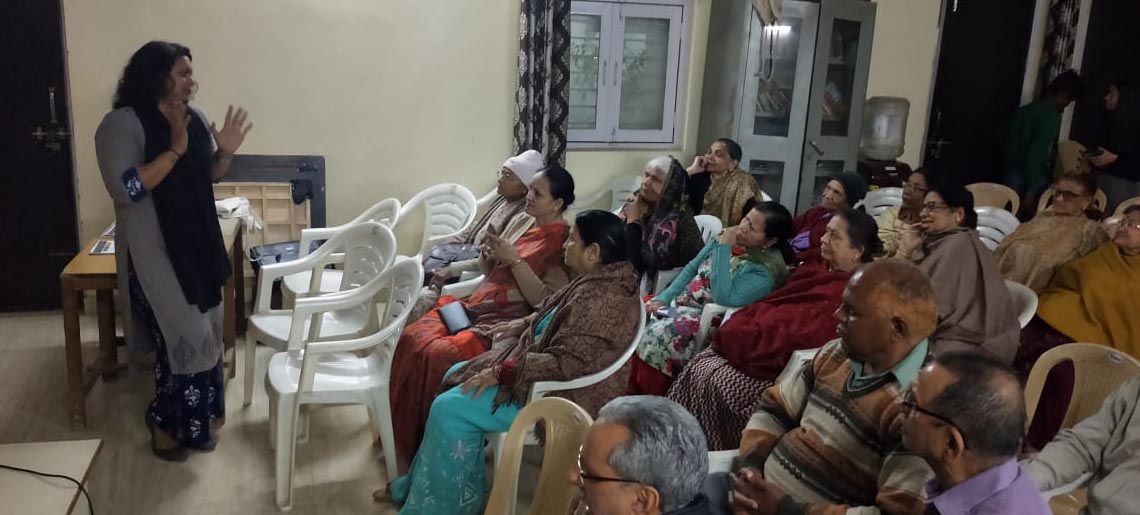 As part of our ongoing efforts to raise community awareness about dementia, Samvedna Care Foundation delivered a Dementia Awareness Talk at the Senior Citizens Society in Freedom Fighters Enclave, Neb Sarai in New Delhi on 29th February 2020. The talk was presented by Hena Faqurudheen with the support of Ravina Tandon and Saad Rahman, all of whom are geriatric counsellors involved in dementia care and geriatric mental health.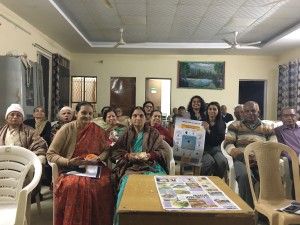 The importance of learning about dementia, its symptoms and the associated risk factors were covered in the talk. The audience was participative and asked insightful questions about prevention and the need for early detection of dementia and related disorders in senior citizens. The group has requested a memory screening camp to be conducted in their neighborhood to detect and help any cases of dementia and related disorders in the community's senior citizens.
Samvedna Care Foundation works towards the cause of helping elderly from all strata of society in India to age actively and with dignity. We aim to:
Promote awareness about elderly health related issues
Create awareness about dementia in society
Educate caregivers in dementia care
Support a person with dementia and their families
Empower elderly to use technology and remain socially active
Maintain autonomy and independence of elderly
All Donations to Samvedna Care Foundation are 50% Tax Exempt under section 80G of IT Act, 1961.