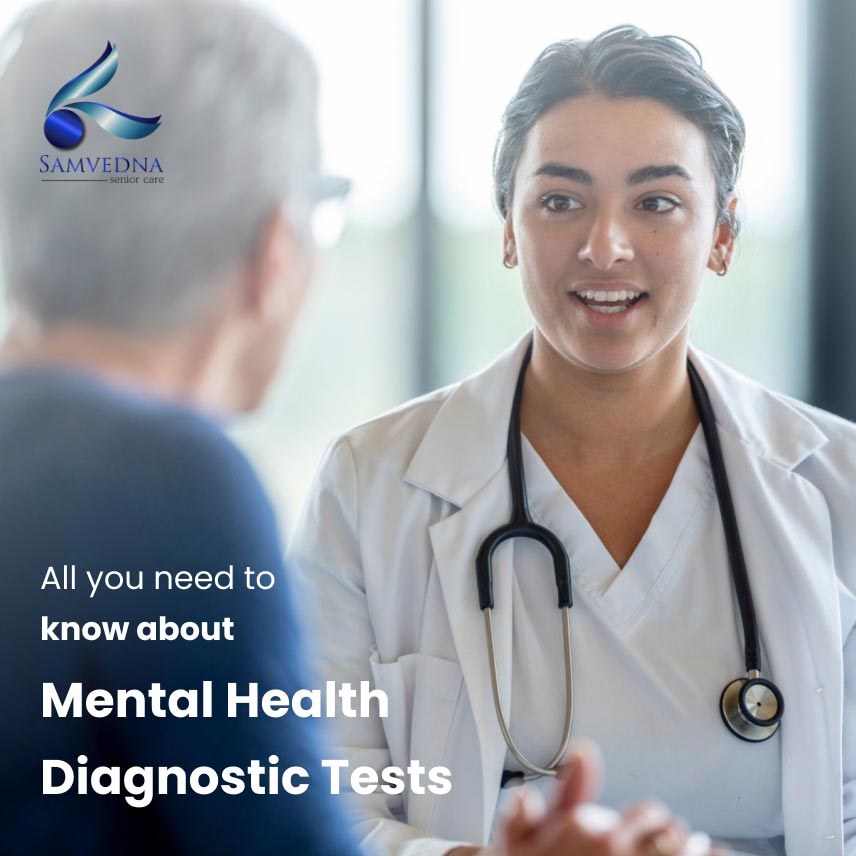 In today's scenario, the use of Mental Health Diagnostic Tests is not just limited to hospitals or clinics. However, such tests have become an integral part of many different setups. These days, various organizations conduct certain tests during the hiring process for businesses and the admission process for colleges. Schools and business firms use these tests to find out whether prospective students or employees are fit for the tasks assigned to them.
These tests are classified into several types based on nature or function, including intelligence, vocational, aptitude, personality, and disorder-specific tests. Psychological testing is primarily used for psychological diagnosis, identifying specific behavior, or even in job screening, academic placements, research purposes, etc.
Mental Health Screening
The mental health screening helps in identifying mental health issues and determining a diagnosis and treatment accordingly. A psychologist or psychiatrist is likely to start an appointment with a mental health assessment for diagnosing mental illness.
This evaluation is usually started by asking questions related to the person's feelings, behaviors, and thoughts. The person is generally asked to describe the symptoms that they have been experiencing, which includes questions about when the symptoms occurred for the first time, how often those symptoms occur and how is it impacting their life.
Mental Illness Diagnosis
There is no single test that can determine if the person has any mental illness, or which mental illness it is. Also, we need to keep in mind that a diagnosis of mental illness must be done by a mental health professional and it involves taking a case history and conducting a thorough evaluation of the symptoms.
Indicators of mental health diagnostic testing
There are a variety of reasons that a patient may undergo mental health diagnostic testing. Sometimes, testing is needed to gather additional information and also to help gain clarity about the diagnosis. Other tests may help identify a person's IQ or any learning disabilities or their mood. Psychological tests can also diagnose dementia and brain injuries.
Benefits Of Mental Health Diagnostic Testing
There may be times when mental health diagnostic testing is necessary. It requires mental health specialists like psychologists, counselors and therapists to administer the required assessment tools, in order to help clarify a psychiatric diagnosis. There are different types of psychological tests that may be used to help clarify a diagnosis.
A mental health/ psychiatric evaluation not only helps to diagnose a mental disorder but also helps in guiding treatment planning. After the assessment has ended, most people are eager to know about their diagnosis. Many doctors will name a specific diagnosis and some may prefer to inform the patient about the diagnosis using general terms.
Role of Mental Health Professional
The mental health professional plays a very important part in this process, as they have to honestly share the prognosis and outcomes of the condition, but at the same time, they need to prepare the patient for their future, reassure them and also convince them to stick to the treatment plan without fail.
People generally ask questions like 'How long does mental health diagnostic assessment take?' To answer this, typically, an evaluation lasts for 30 to 90 minutes. However, evaluations can also take approximately 2 hours to ensure a comprehensive and accurate evaluation. The amount of information needed helps to determine the amount of time the assessment takes.
Getting Help
Most of us tend to think of the questions like 'What is the most reliable indicator of mental health or stability?' Honestly, that depends from person to person. There is no one indicator that is applicable to all people.
We need to be mindful of others' problems. If we suspect that we or a loved one may be suffering from a mental health condition, we need to be open to talking to mental health professionals to learn more about the symptoms. Mental illnesses are treatable and early intervention can be vital in helping us or a loved one in best managing our symptoms. If you or a loved one is struggling with mental health concerns, contact Samvedna Care, for information on support and treatment facilities available. They also have a great mental health screening tool based on WHO guidelines which can be used as a first step to understand one's mental health.