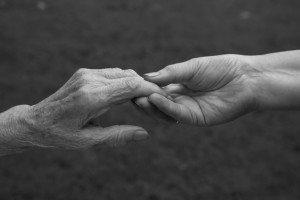 Losing a spouse is one of the most painful experiences one can go through. You may feel completely numb, or  in shock; the world may pause around you. Losing a loved one changes your entire life, especially when the loved one was also your best friend. You may feel lost and stuck, uncomfortable making even the most minor of decisions. But your life does not stop there; many things have to be handled and closed which the surviving spouse may find overwhelming.
The surviving spouse has to take care of various aspects of his/her life. From emotional to financial to social, and it becomes even more difficult when that person lives separate from his/her children or other relatives.
Here is a checklist of some of the things a surviving spouse should see after the death of his/her husband/wife.
1) Take care of your health –
Your health is important. The person should in no way avoid their own health and its related concerns. Taking medicines and nutrition on time is necessary, which is often ignored by the surviving spouse.
2) Do not isolate yourself –
The time after the death of the spouse is very difficult to handle for the other one but this should not stop the surviving spouse from socializing and taking care of themselves. Depression is most likely to happen in such cases because the surviving spouse loses the will to live and take care of themselves.
3) Do not ignore or blame yourself –
Death is an inevitable part of life and no one can stop it. The death of your spouse is not because of you and you could not have stopped it in any way. Blaming or ignoring yourself will do no good for anyone, especially you.
4) Inform the key contacts of your spouse –
The death of any person is a point of grievance for not only the spouse but a lot many related people. The surviving spouse should inform all the key members from their spouse's contacts. They can include old neighbours, old or current employers, old friends and others.
5) Give yourself time to heal –
The death of the spouse is not easy to handle. The person you lost was your life companion, your friend; your better half so coping with the loss of that person is not easy. And experiencing a bundle of mixed emotions is nothing uncommon. The survivor should always remember to give himself/herself time to heal.
6) Get into a routine –
Getting into a regular routine after the death of one's spouse is very important. It not only helps in filling the time but also helps the person getting on with life once again. People find it very difficult to do the things again that they used to do before the death of their spouse; it is tough and emotionally challenging. Everyone has their own pace of coping with things and it is very important to go at a comfortable pace. If the surviving spouse used to work then they should try to get back to their work routine and if he/she was not working before then they should look for some engagement, meeting with friends, etc.
7) Manage the finances –
Losing a spouse hits the other in more than one way. Finances are a big part of what the other person has to completely take over. People often give the financial responsibilities to others to take care which they regret later. The surviving spouse should take time and understand the financial situation they have and manage it accordingly or hand it over to someone in a practical way, and not get swayed by emotions. Devote some time to understanding about finances, savings, shares, payments, tax etc. Check on existing shares, deposits, loans etc.
8) Get legally aware –
A person goes away leaving various responsibilities behind for the surviving spouse to take care of. And legal aspects are one such; the surviving spouse may need to take care of some of the following things:
Get various copies of the death certificate
Check if there is any will, if there is one present than make arrangements according to it
Claim if there is any insurance
Manage the property and transfer of assets
Prepare for your own will
9) Look into administrative work – This will include work like closing or transfer of bank accounts, pension, assets etc
10) Take help whenever and wherever needed –
Asking for help is not always easy and people find it difficult to ask help especially from their children. But the person should try to understand that there should be no shame or there is nothing wrong in asking for help from anyone.
---
About Samvedna Care
We at Samvedna Care aim to help seniors live happy, active and independent lives, in the comfort of their home and community through interactive caregiving.
Samvedna Care was established in October 2013 with two complementary goals – firstly to provide quality home care services to seniors with limited mobility and social interaction due to various constraints, and secondly to facilitate stimulating community interaction and participation. We also have services for Dementia care.
Our skilled and passionate team of Care Specialists and Activity Centre facilitators, with training in gerontology and clinical psychology, has experience in working with senior citizens from multiple cultures and countries.
Some of our services:
 1) Emergency and Respite Care – Our emergency support service is for times when an elderly needs assistance in a hurry. In case of an emergency like a fall, sudden illness or unplanned travel, we are one phone call away, ready to step into action and deal with things. The services include ambulance assistance, an on-call helpline (8am-8pm), hospitalization support and more.
Respite care services give caregivers an opportunity to leave home for a few hours for errands, appointments or simply to unwind, with the peace of mind that comes with knowing their loved ones are in capable hands.
2)  Great Times by Samvedna is our social and recreational club in Sector 43, Gurgaon, for members 55 years and above. Its a place where members come to get fit, meet like minded people and share their life experiences and give back to the community.Activities at the club include fitness exercises, group meditation, mind stimulation, tambola, dancing, book reviews, movies, community outreach, and talks on health management. The club has a library, computer room, visits by physiotherapists and doctors, access to board games and cards, a fully functional pantry with healthy and affordable snacks and tea and coffee on the house.
There are special discounts for group memberships. The club is open Monday-Friday, 11am to 5pm. There are special classes for yoga, computers, spoken english, dance, music and painting. We also have Bridge mornings every Tuesday and Thursday.