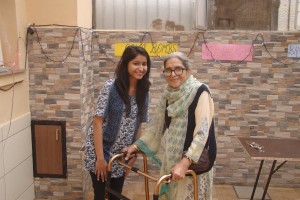 Depression has become an increasingly common illness affecting almost 1 in 5 persons. This means that all of us either experience Depression or witness it in someone close to us. When a loved one has Depression, it can be hard not just for the person, but for his or her entire family and friends circle.
This is especially true when we are living with someone who suffers from it. Although, the caregiver role is an important one in the depressed person's road to recovery, it is a challenging task requiring immense patience and perseverance.
The Positive Side of Caregiving
Helping and caring for a loved one with depression is a crucial task and here are some of the reasons why:
It can be a good way to offer them social support.
You can encourage them to see a doctor, not missing therapist visits and also help them follow through with medication, exercises and other recommendations.
Since persons with depression typically feel isolated, alone, and helpless—giving them consistent support and understanding is imperative.
You can involve the depressed person in activities and ask them for assistance making them feel worthy and increase their self-worth.
If and when you see the loved one getting better and moving to a recovery, the result will be highly rewarding and will make the entire journey worth it.
The Negative Side of Caregiving
As a caregiver, you may feel that you have to deal with a whole lot of emotions and negativity. You may face rejection as depressed persons rarely seek out or welcome support due to the guilt and worthlessness they feel.
You may feel frustrated with the person, or even angry if they behave normally in certain situations but not in others. You may also be confused by how an illness that does not seem physically disabling leads to so much fatigue that the person can't cope with normal household chores.
Sometimes, you and others in the family may start to withdraw just as the depressed person does. You may even have fear and anxieties of when the person would recover or guilt for reason why it might be your fault.
It's important to realize that all these feeling are normal but it does not make them true depictions of reality.
Self Help Tips for Caregivers
When you take on the task of caring for someone else, it is extremely important that you remember to take care of yourself.
1) Even if the person is depressed, it's still important to talk about behaviours that you find unacceptable or dangerous (such as verbal or physical abuse)
2) Inform the person that even though you care about them, you need help in helping them and professional treatment is needed.
3) Give yourself time as well to be able to rest and also engage in outing and other fun activities. You can't be available 24*7. You may choose to delegate responsibility from time to time.
4) Just like you take care of the depressed person's health and exercise, it's important for you to take out time for your own health and exercise.
5) If you help the depressed person channelize their negative energy into constructive behaviours such as exercise, you can reduce negativity.
6) Take out time for your own hobbies and give time to your creativity to keep some time for fun and joy.
7) Relaxation, deep breathing and meditation can help you keep your own stress levels in check.
8) Humour and Music and two more powerful tools that can help release the tension.
---
We at Samvedna Care aim to help seniors live happy, active and independent lives, in the comfort of their home and community through interactive caregiving.
Samvedna Care was established in October 2013 with two complementary goals – firstly to provide quality home care services to seniors with limited mobility and social interaction due to various constraints, and secondly to facilitate stimulating community interaction and participation.
Cognitive Wellness Programme, Sector 57  Gurgaon  –
Samvedna's Cognitive Wellness Programme is designed for seniors with mild cognitive impairment, early dementia or Parkinson's, and elderly lacking in enthusiasm and motivation. The aim is to stimulate the mind of the elderly to slow the progression of the disease or impairment. The sessions are 3 days a week, 11AM-1PM.