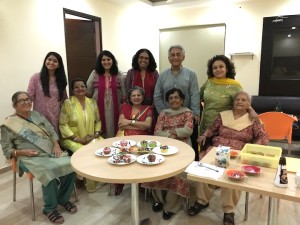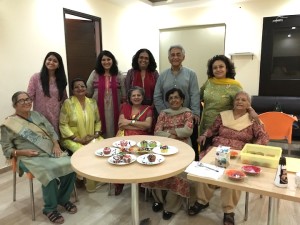 'Change is the only constant of life'
How rightly this line summarizes what life holds for us. Each transition in life has certain pros and cons, bringing with it new adjustments. The same holds true for those individuals who are now progressing towards old age. While going through this transitory phase, there are a gamut of changes that come along, together with declining physical health adding to stress. At this stage people often have questions about their purpose and meaning of life.
Rising awareness, advancement in technology and advent of health services have helped the seniors adopt a healthy lifestyle. However, what remain to be addressed till date are the psychological and emotional changes that come along with it. Despite being so 'well connected' virtually, nothing seems to parallel the physical presence of loved ones. It leaves a deep void that adds to the existing problems people are already experiencing.
Some of the issues that could affect their well being are:
Loneliness and isolation
Ruminating over past issues
Chronic low mood
Low self esteem
Declining sense of independence
Lack of acceptance
However, despite the problems the elderly encounter, we can ensure their wellbeing by making note of the following points:
1) Let them be: Elders often have their own way of doing things, even if it involves taking the long route, and they are happy doing it that way. There is no point in forcing our opinions or choices on them. After all, what matters in the end is their happiness.
2) Striking the balance: With aging comes the loss of a sense of autonomy which is difficult to come to terms with. It's important to remember that though our parents have aged and do need help, it is essential to draw the line: give space but don't disconnect the bond.
3) Patience: One needs to be really patient while dealing with their senior parents especially when witnessing challenging behavior. It is important to identify patterns and root cause of the problem, than stereotyping and labeling their behavior.
4) Right attitude: A correct attitude and approach helps one to maintain relations, despite the strain and stress. It is important to keep in mind that our parents are aging and would require more time and attention to do their tasks. They aren't always being needy or attention seekers.
5) Communicate: Not being able to share or misinterpreting is often seen to be the cause of resentment, anger and strain in relations. The key to all the problems lies in communicating, and to do it correctly with all the concerned members.
6) Purpose in life: With hectic midlife, many often find adjusting to old age little difficult. Children can help their parents get their interests and hobbies back into life, thereby engaging them with something that is productive and which adds meaning to their life.
7) Socialize:  We humans are social beings. Helping our parents build a social circle of friends is beneficial. It provides them with a safe area to share and express their thoughts and emotions. While doing so, it is important to remember that though our parents have now aged, it's important to involve them in our social life.
Keeping parents happy and ensuring their welfare is what every child wants. Wellbeing as a concept is woven around many aspects like physical, emotional, social, occupational and psychological dimensions. Once we ensure emotional wellbeing, all other aspects will fall into place.
---
Great Times by Samvedna is a social and recreational club in Sector 43, Gurgaon, for members 55 years and above. Its a place where members come to meet like minded people and share their life experiences, get fit, and give back to the community.
Activities at the club include fitness exercises, mind stimulation, tambola, dancing, book reviews, movies, community outreach, and talks on health management. The club has a library, computer room, visits by physiotherapists and doctors, access to board games and cards, a fully functional pantry with healthy and affordable snacks and tea and coffee on the house.
Transportation is available on select routes. There are special discounts for group memberships. The club is open Monday-Friday, 11am to 4pm. There are special classes for yoga, computers, spoken english, dance, music and painting. We also have Bridge mornings every Tuesday and Thursday.
Know more here – Great Times Club