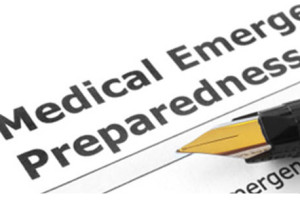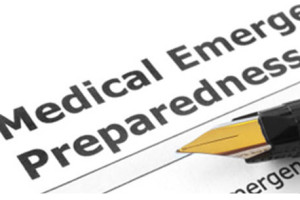 "A stitch in time saves nine"
No other quote could have summarized the essence of preplanning for emergencies. A crisis or accident never comes announced. It can happen to anyone at any given time and our seniors are no exception. A sudden fall from the bed or in the bathroom, chest pain, difficulty in breathing or a stroke are some of the situations that can happen to any elderly. Seniors may not always have somebody around them and thus, it becomes all the more crucial for being well prepared for the unforeseen situations and uncertainties.
Being aware: It is of extreme importance to be alert and aware of the sharp physiological changes one experiences. Sudden mild chest pain, unexplained body pains and breathing difficulties are just some of the instances that many side line, which could be a possible precursor to something serious. Many of the emergencies can be averted if the senior recognizes the threat and alerts others.
Preparation of an emergency kit: All the important documents like prescriptions of medications, updated medical reports of all the tests conducted, diagnosis made and treatment received so far should be kept ready. A soft copy of all important financial documents should also be made so that if the originals get misplaced, one can mail it.
Emergency numbers: It is important to keep close family members in the loop. All the essential numbers like doctors, ambulance, children and neighbors can be put up in big fonts near the telephone. Also spare keys of the home can be given to close family members.
Plan of action: The near and dear ones of the senior should be trained on what needs to be done when a crisis occurs. The whole idea is to make sure the treatment doesn't get delayed and everything goes on smoothly, thereby avoiding last minute chaos and panic.
Practice other methods: A person may not always be close to the telephone when the crisis strikes. A fall may happen in the bathroom, accidents in kitchen or slip in the balcony are just some instances. Thus, other methods like installing buzzers, keeping special sounds/lights to alert the family members or house maids should be adopted.
Educate on warning signs: Family members, friends, neighbors and maids can be educated about the certain red flags that indicates emergency. For e.g. key symptoms to be noted in case of a stroke are difficulties with speech, sudden numbness or weakness especially on one side of the body and face drooping.
Keeping home senior friendly: Taking precautionary steps can have a significant impact in making sure a crisis is prevented. Making the home safe and secure for the seniors like installing grills bars for support, making the sharp edges smooth, providing ample moving space, switches at lower heights, slip proof flooring and putting ramps if needed can be some of the changes that can be incorporated.
———–
Samvedna Care – Emergency and Respite Care:
Our emergency support service is for times when an elderly needs assistance in a hurry. In case of an emergency like a fall, sudden illness or unplanned travel, we are one phone call away, ready to step into action and deal with things. The services include ambulance assistance, an on-call helpline (8am-8pm), hospitalization support and more.
Respite care services give caregivers an opportunity to leave home for a few hours for errands, appointments or simply to unwind, with the peace of mind that comes with knowing their loved ones are in capable hands.
More – https://www.samvednacare.com/emergency-respite-care