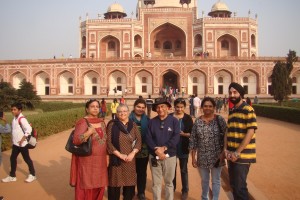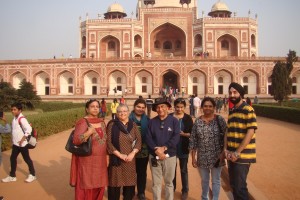 We all look forward to enjoying and relaxing in our time off, away from the heat and chaotic lives in the cities. For children and their parents it is a break from their occupation and daily living demands. For a senior citizen it is no different. Travelling as a family is a great way to reconnect and spend quality time with loved ones, who otherwise are busy.
As we enthusiastically plan our next vacation, it is important to keep in mind our age and the needs that come with it, so we can enjoy the holiday to the fullest. Here are some things to keep in mind while planning your next vacation, with family or solo –
1. Research: Plan out the travel well in advance. This includes the area, stay at hotels, mode of travel, places to visit, weather, altitude etc. It helps to make the best of the trip and avoid being lost, confused and vulnerable to misfortunes. Also, list down any travel specifications like wheelchair, medical facilities,  product allergies etc, and share it with the people managing your place of stay.
2. Proper Documentation: If travelling to far off places, it is important to keep all important files of medical reports and prescriptions, apart from the passports, visas and other identification documents handy. Also, it is better to opt for travel insurance, to protect incase of any mishap or emergency.
3. Medications: Keep enough stock of the medicines to last the entire vacation. Pack a little extra medicines, just in case of an extension of stay. Get a complete medical checkup done to ensure you are fit to take up the travel.
4. Pack light: Don't overload yourself. Stick to essentials. Keep medicines in your handbag for easy access during the journey. Pack keeping the current weather of the place you are visiting in mind. Also, keep some space in case you intend to shop during travel!
5. Be safe: Always keep family members in the loop if you are planning a solo trip. Keep emergency numbers handy. It is always better to have a tie up with travel groups. Avoid being too flashy or flaunting expensive items like watches, gold etc.  Have multiple accesses to money.
6. Happy stomach: Make sure you eat light. Avoid eating junk or sweets and stick to your dietary plan as much as you can. This will help avoid unnecessary infection or allergies. Also, keep bottled water to stay hydrated.
7. Have fun: Don't forget to have a good time. The intent of a vacation is to enjoy, bond with one another and make memories, and not to feel tired by the end of it. So, keep itinerary light and fun!
——-
Great Times by Samvedna is our new social and recreational club in Sector 43, Gurgaon, for members 55 years and above. Its a place where members come to get fit, meet like minded people and share their life experiences and give back to the community.
Activities at the club include fitness exercises, mind stimulation, tambola, dancing, book reviews, movies, community outreach, and talks on health management. The club has a library, computer room, visits by physiotherapists and doctors, access to board games and cards, a fully functional pantry with healthy and affordable snacks and tea and coffee on the house.
Transportation is available on select routes. There are special discounts for group memberships. The club is open Monday-Friday, 11am to 4pm. There are special classes for yoga, computers, spoken english, music and painting. We also have Bridge mornings every Tuesday and Thursday.
Know more here – Great Times Club