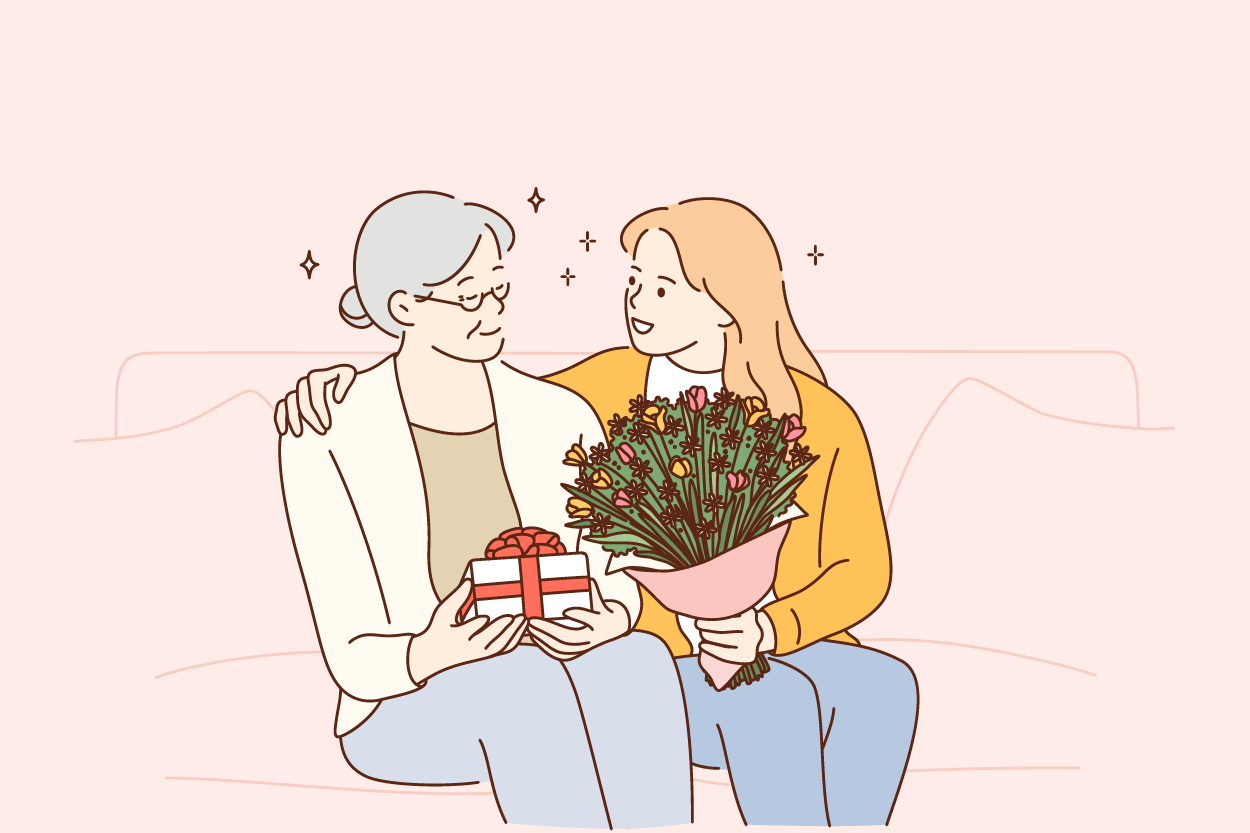 The festive season is all about making your loved ones feel cherished, and one of the ways of doing so is by gifting them something! With growing age, one's needs change and it's always better to give someone what they require. Let's take a look at 5 unique gifts that will make sure that your elders are well-taken care of, even after the festive season!
Smartwatch/Fitness Bands:
Elders are often inclined towards spending their time doing yoga, light exercises, or taking morning-evening walks. A smartwatch or a fitness band is a medium through which they can not only track their daily steps and heart rate, it also tells them how many calories they have burnt, how many kilometers they have walked, etc. Additionally, some high-end smartwatches and fitness bands send distress signals to selected people if the person wearing it has fallen or if their heart rate is irregular. This feature makes a smartwatch or a fitness band a perfect gift for helping your elders keep a track of their health.
Air Purifiers:
With increasing pollution and the use of firecrackers during the festive season, the air quality deteriorates drastically, especially in metropolitan cities. If your elders have lung-related ailments or have a weak immune system, then the added pollution can worsen their condition. Avoid that by adding a layer of protection of an air purifier for them at home. Nowadays, portable air purifiers not only remove pollution but also make the air 'germfree', making it safe to breathe in any room of the house. This gift is sure to help your elders live a healthier life.
Plants:
Now, with most of us living in either high-rise buildings or congested housing complexes, the only greenery the elders of our family get is at their local parks-gardens. Bring a piece of greenery by setting up a small plant bed or a vertical garden at home. These plants will not bring a pop of color into your elder family members' homes, but also bring fresh air and positivity.
Massage Chair:
Growing older comes with its share of body aches and weak joints. A massage chair is an easy way of helping your elders get rid of their body aches. While elders often have younger members of the family or their attendants give them a foot rub, but nothing beats a chair that methodically stimulates the pain points of their body in one go. They can also choose which body part they would like to be massaged. Further, they can also choose from the degree of pressure and massage variations. This gift will always remind them of you as they relax.
Pre-paid cab/car service:
Often, elders are not tech-savvy enough to book taxis for themselves, so they have to depend on others. All expenses paid-on-call cab service for a few months or a year can come in handy when they want to step out of their home to see other relatives or run errands. This unique gift will make their lives easier and will not let them feel as if they are imposing their needs on the younger members of their family.
Now that you have a list of 5 unique gifts, select what suits the needs of your elder family members and get gifting! However, no matter what you give them, the best gift is your time and attention. Make sure to spend quality time with your elders in this festive season and make them feel loved.