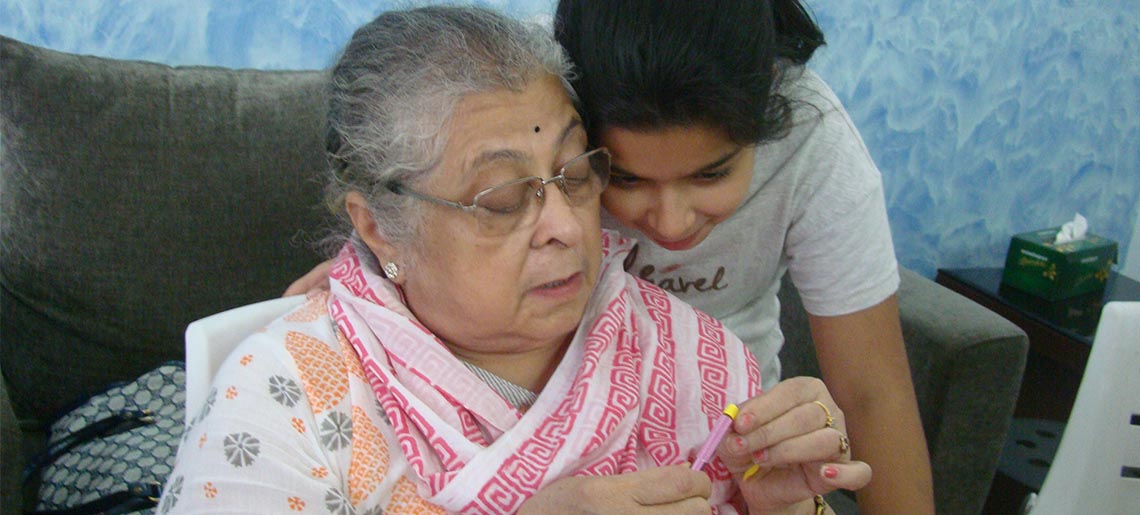 As countries are affected by coronavirus disease 2019 (COVID-19), we know the elderly population is the most susceptible group. Indian government has declared 21 days of lockdown to control the pandemic, but how will people, especially the older generation cope this?
The idea of social-isolation has impacted the lives of our senior citizens especially those who are living alone. For these individuals, their only social contact is outside the home, e.g., at day care centers, places of worship or community centers. Many are reliable on the support of home based services offered by different organizations to support their physical, social, and emotional wellbeing. The lockdown situation could impact their wellbeing resulting in loneliness and anxiety. It is essential that we think about how we can support the wellbeing of those who are most vulnerable.
Here are few ways to help our elderly population during this time :
Teach them social media tools : This is the best time to learn something new, and what better than using technology to keep in touch with family. Make them an account on Facebook or Instagram, use You Tube or learn video calling. These can be fun ways to keep elderly engaged and connected. 
Spend time in fun activities: There are many activities that can be done during this lockdown period. Encourage them to teach the grandchildren some of the traditional art and crafts techniques like quilling, tatting or Crocia. Spend time playing fun games like cards, Ludo, carom, and chess or even virtual gaming tools like play station.
Encourage them to create the family traditional food recipe book: This is the best time to bond with elderly and learn some of the traditional recipes from them. Also help document these recipes, take nice pictures and post it on Instagram.
Take a stress reduction break – meditate: Watching too much of news can make one feel depressed, ensure your elderly is not glued to the television the whole day. Encourage them to learn different types of meditation through online platform to reduce stress during this challenging period. Meditation might also be useful if they have existing medical condition, especially ones that may be worsened by stress.
Encourage your elderly to speak to a professional if they are feeling stressed: These are stressful times and if anyone feels overwhelmed, connect them to a counsellor or an expert. Online sessions can help reduce stress and help cope with anxiety and fears better.
Social distancing does not mean social isolation, and even a like COVID-19 should not force us to be alone. Now, more than ever, people need to find smart ways to stay connected and improve mental wellbeing.
Samvedna Care is supporting the elderly to deal with the COVID-19 crisis. We provide psychological support through online counselling for anyone requiring help with coping with the current situation.  Get in touch with us if you need to speak to someone.